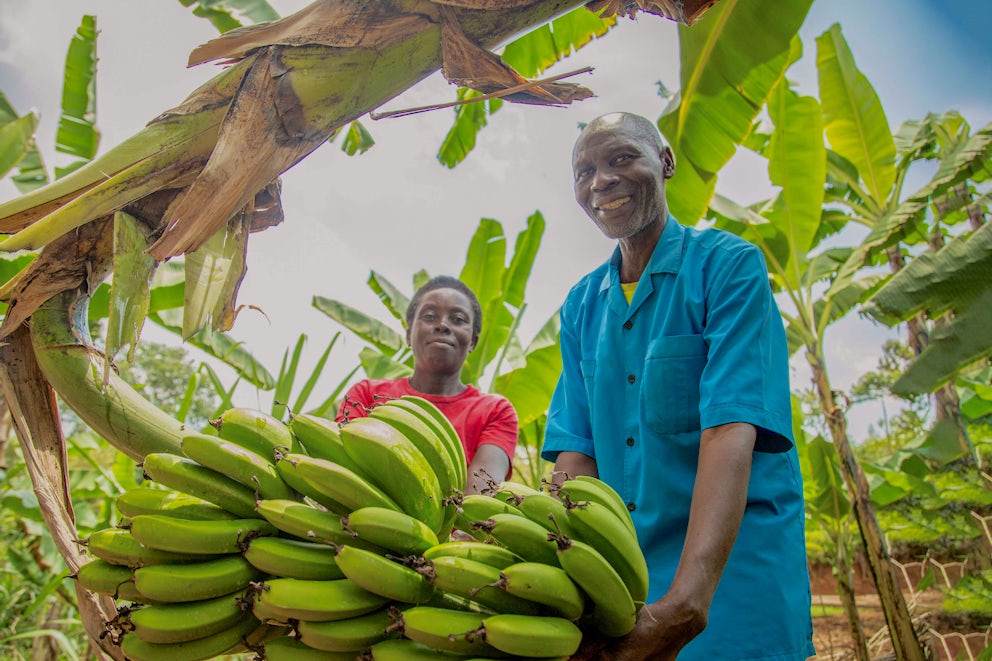 The End of Hunger and Poverty Starts Here.
Nearly 1 billion people around the world live in poverty. We're on a mission to change that.
Heifer International is a global nonprofit dedicated to ending hunger and poverty. Through gifts of livestock and education, Heifer ensures that families have the resources and opportunity needed to not just survive, but thrive.
Here's how we do it.
A family living in poverty receives animals and training from Heifer. The animals give products like milk and eggs, which can be eaten or sold.
The family learns how to create a business with their new source of income. As their business grows, so does their income.
With a secure source of income, parents can provide for their families in ways they've never been able to before.
The End of Hunger and Poverty Starts Here ... with You
Join our mission to end hunger and poverty, once and for all. Donate today and create lasting change for a family in need.
Help Families Create Sustainable Futures
About Us


OUR MISSION: To end hunger and poverty while caring for the Earth
OUR WORK: We currently work in 21 countries, including the U.S
OUR HISTORY: We've been helping communities for more than 75 years
OUR IMPACT: We've helped more than 36 million families escape poverty
OUR FUTURE: Bringing an additional 10 million farmers out of poverty by 2030
Where We Work
We currently work in 21 countries around the world.