Heifer USA
Changing the way we farm in the United States
Heifer USA works with small-scale farmers to help them transform their communities. Farms become strong, community-focused businesses that support their families and spark economic growth in rural America. With hands-on learning and access to livestock and horticulture experts, we teach farmers how to grow their sustainable farm enterprise while caring for the Earth.
Heifer USA is proud to support Grass Roots Farmers' Cooperative
Grass Roots is a small-batch meat company delivering monthly shipments of responsibly raised meat to your door. They farm small and dream big, and they are passionate about making sure you know where your food comes from.
Visit the Grassroots website
See the farmers of Grass Roots
Heifer Ranch
The Ranch is a 1,200-acre training lab and educational facility nestled in the foothills of the Ouachita Mountains.
See Details
Using Cooperatives to Change the Way We Farm
Farming, especially on a small scale, is a hard way to make ends meet. Most farmers are forced to supplement their income with off-farm jobs, taking time away from the farm and their families.
Heifer USA helps bring farmers together to build rural, farmer-owned cooperatives in communities that need them most. These cooperatives provide shared services such as marketing, packaging, distribution, credit and loan services.
Farming without a Co‑Op
Farmers receive only an average of 16 cents out of every dollar of food sold.
Farming in a Co-Op
Heifer USA co-ops return an average of 75 cents of every dollar back to the farmer.
Farming without a Co-Op
Farmers are responsible for their on-the-farm tasks, plus whatever it takes to sell that product.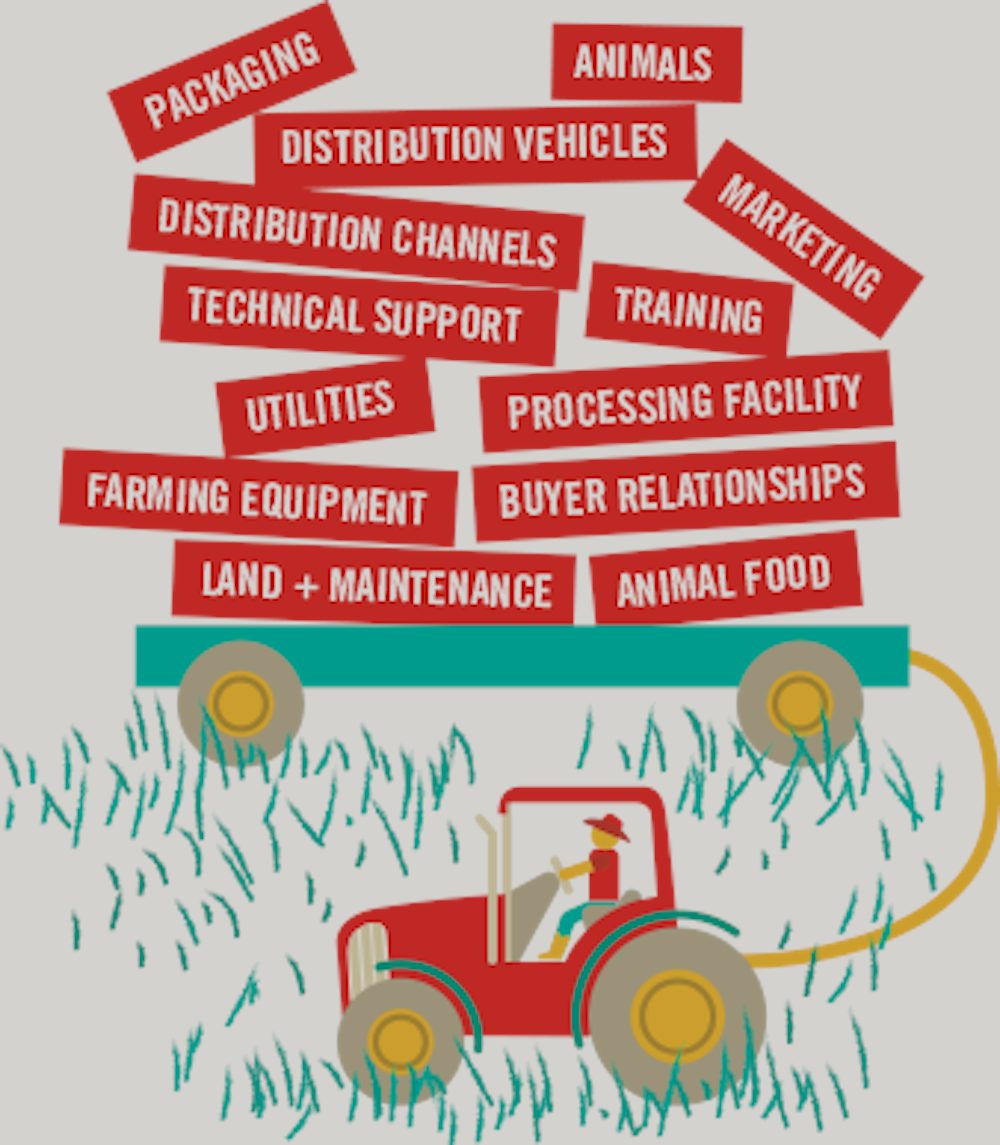 Farming in a Co-Op
Co-ops provide shared services, allowing farmers to concentrate on growing fresh local food.