Emmy Nswana is 13 years old, precocious, and leading her class at school in Zambia. Although polite and well mannered, Emmy has a spark of trouble in her and enjoys teasing and showing off a bit. Her English is worth bragging about as is her 3rd place standing in class. Not long ago, she and her cousin Prudence were struggling to keep up at school, due in no small part to consistent hunger.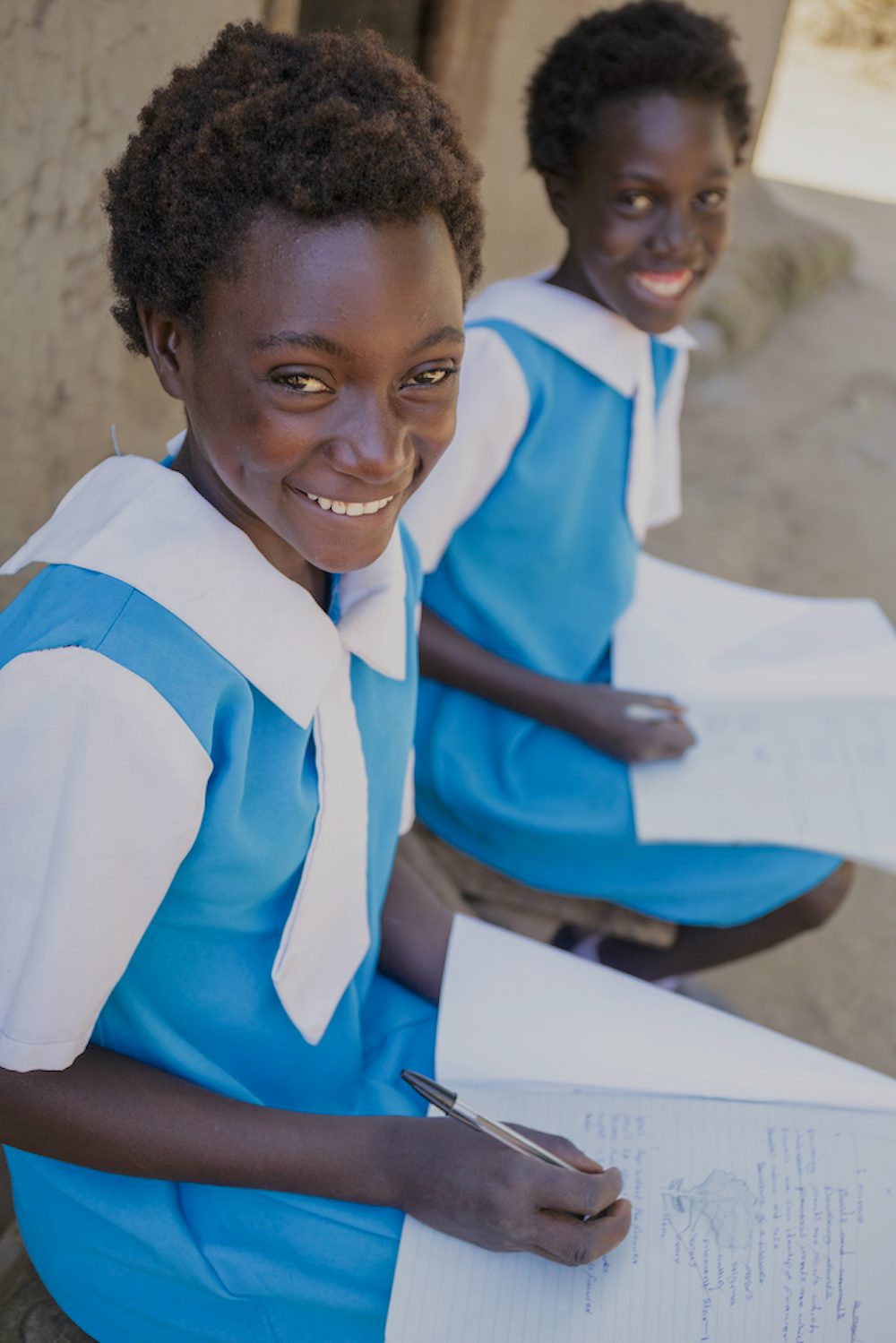 Emmy and Prudence are being raised by their great-grandmother Audrey Mwaba. Their father passed away from tuberculosis contracted in the course of his work in copper mines. Audry Mwaba is a joyful great-grandmother, despite the fact that she has buried seven of her 13 children in her lifetime. At 69, she is still raising children, grandchildren and great-grandchildren like Emmy and Prudence. Mwaba is a small-scale farmer, and has always struggled to provide the basics. But Emmy and Prudence are eating well and thriving now thanks to Mwaba's new goat-raising enterprise.
Before starting a goat-raising business, the family raised chickens, but lost most of them to disease. They relied on friends to supply them with vegetables in exchange for their labor. Primary school education was free, but they still had to pay for school uniforms, shoes and school supplies. Emmy remembers only having flip-flops to wear to school.
"Before I used to walk to school in tropicals," says Emmy. "This time I am able to walk nicely, I don't get dirty when I am at school."
I am very grateful for the gift of goats, because the goats have enabled me to go to school.
After Heifer gave them four female and one male goat, things improved quickly, says Mwaba.
"For me it was a privilege because I knew these goats would help me with my grandchildren," she says.
The five goats have turned into 13, and everyone is eating well and business is good. Mwaba has used the money to replace their thatched roof with iron sheets, secondary school for her granddaughter Rose, and of course food for the whole family.
Mwaba also grows her own veggies these days. "We don't buy vegetables anymore. We are the ones who are selling now," says Audrey. The increased income from vegetable sales and goat sales allows them to put 300 kwacha ($30.17) aside each week for the purchase of food and other needed household items. Now they are able to eat protein every week. They can also buy Irish potatoes, so Emmy can make the chips she loves.
"I make them myself," says Emmy. "Each day my (great) grandmother goes to town she buys Irish potatoes. Afterwards I like making chips."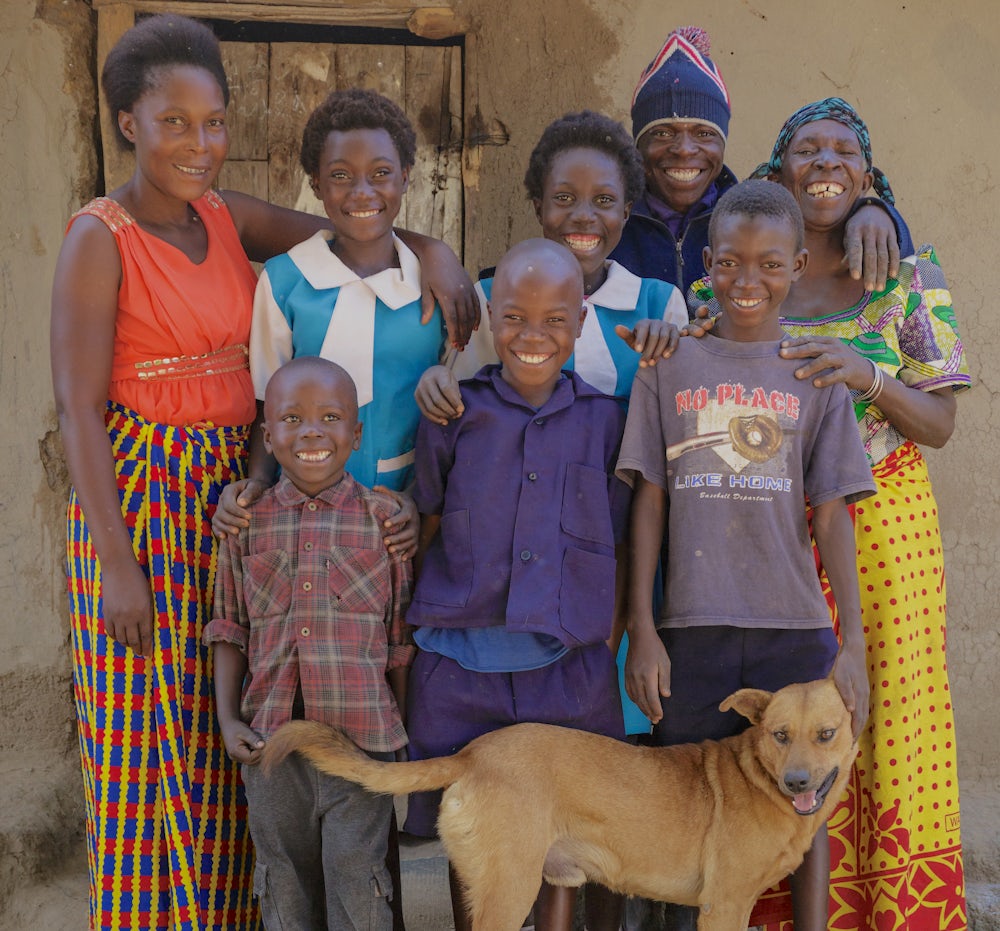 Prudence is a little more practical. "I am very grateful for the gift of goats, because the goats have enabled me to go to school," says Prudence. "Apart from the school fees, even the meals here, I am able to eat nice food like chicken and rice because of the goats."
Dressed in matching turquoise school uniforms, their hair short, their smiles large, the girls could pass for twins. Along with the boys, they take turns looking after the goats. Their favorite is Rocket, because he is a natural leader and always does what they ask. They seem happy and on the rise, which is exactly what their great-grandmother is going for.
"I like making people happy," Mwaba says. "This world is full of sorrow, so it's good to make people happy."
Original story by Katya Cengel