Rural Entrepreneurs Project,
Mexico
Employing environmentally-friendly practices to meet market demand
In this partnership with the Walmart Foundation, Heifer empowered women farmers across Mexico through training, finance and providing connections to formal markets where they can sell their products.
Location

Chiapas, Oaxaca, Puebla, and Yucatán, Mexico

Products

Cage and Stress-Free Eggs

&

Chicken, Organic Honey, Cattle

Active Since

2018
The Rural Entrepreneurs project – a partnership with the Walmart Foundation – spanned the states of Chiapas, Oaxaca, Puebla and Yucatán. From 2018 to 2019, the project helped build a lasting farm-to-table link between local food producers and markets across the country.
Using our market-led approach, we supported 6,269 families as they built thriving small farms raising cage and stress-free chickens and eggs, in addition to honey and cattle. These small farmers employed environmentally-friendly practices to meet growing urban demand for responsibly raised produce and livestock. Increased farm productivity meant families enjoyed consistent protein from eggs or chickens, improved diets and saved money on food expenses.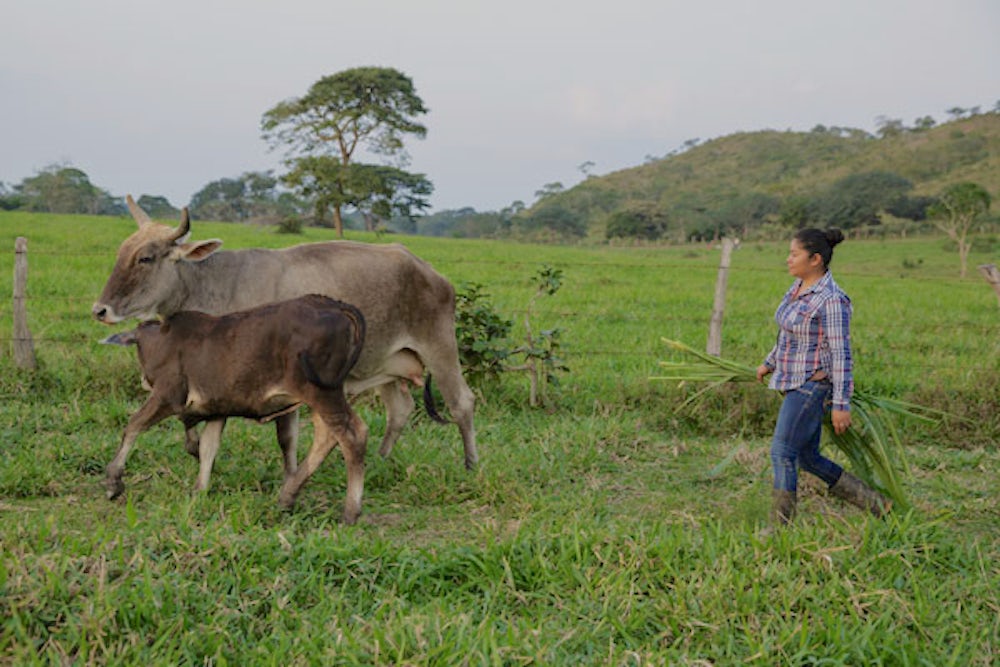 Through training provided by the Heifer Mexico team, farmers improved their business and marketing skills. Technical assistance helped farmers keep their animals healthy and access to finance enabled them to grow their farms.
Our teams connected farmers and their organizations to markets so that they could increase their sales, service customers that require bigger orders and negotiate better prices for their goods.
Farmers that were part of this project began supplying companies such as SuKarne, one of Mexico's leading meat processors, and the restaurant chain Toks. More than 104,000 eggs have been sold and 19 poultry farms established – all led by women who received training from the project.
"People know me and my eggs," says Georgina Vázquez Pérez, 32, a chicken farmer in Chiapas. She cares for 160 chickens at her farm, earning $210 a week from the Toks restaurant chain and other customers that Heifer connected her with.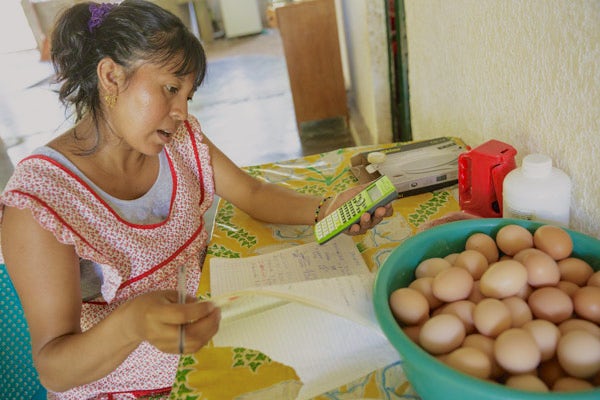 Unlike commercial farms, which strip chickens of their beaks, Georgina's chickens have beaks, and roost in newly constructed coops that are cleaned daily, with piped-in fresh water and fodder. "Someone is going to buy the eggs because they look healthy and are good quality."
The production of certified organic honey also enabled farmers to get better prices, and new quality control measures allowed them to meet stringent standards for selling within formal markets. The growing farms are now employing more people from within their communities.