INCOME Project,
Cambodia
Improving income and nutrition through community empowerment
Through specialized production techniques, cooperatives and connections to local markets, Cambodian families earn living incomes.
Location

Cambodia

Products

Poultry, Eggs
Food security and economic development begin with farming techniques in Cambodia
The majority of people in Cambodia live in rural areas and nearly 50% of the population relies on agriculture as their main source of income.
Demand for chicken meat and eggs outstrips supply. But although many farmers raise chickens, mortality rates are high due to poor management practices and frequent disease outbreaks.
Our Improving Income and Nutrition through Community Empowerment (INCOME) project set out to improve the livelihoods and food security of many of these farming families.
Before the project started, farmers were producing eggs and chicken meat to sell in local markets, while also hatching baby chicks to sustain their businesses. But without incubators, each chicken would spend two months hatching and caring for baby chicks. During this time, they would not lay any eggs, which decreased farmers' incomes.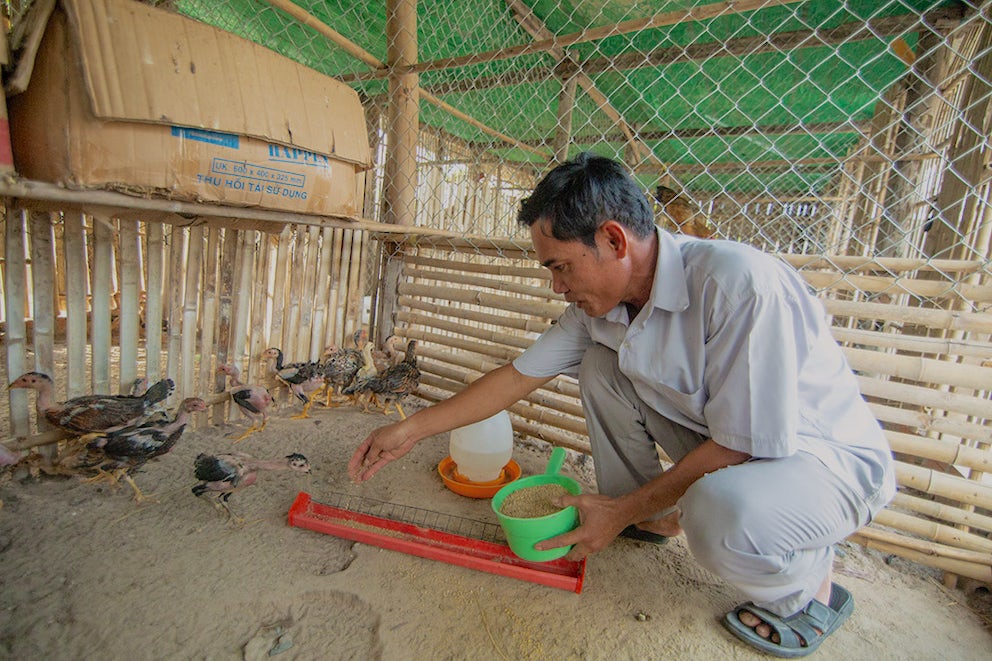 The INCOME project has focused on improving and specializing farmers' production. Some farmers have started using incubators to hatch baby chicks that can then be sold within their communities to meet demand, as farmers expand their flocks. The incubators mean that hens are not required to provide natural incubation. As a result, egg production has increased.
The project has provided other specialist support to farmers such as advice on improved chicken housing, feeding and nutrition, as well as access to community vets who have been trained by the project to provide regular vaccinations and deworming, and other measures to stop the spread of disease.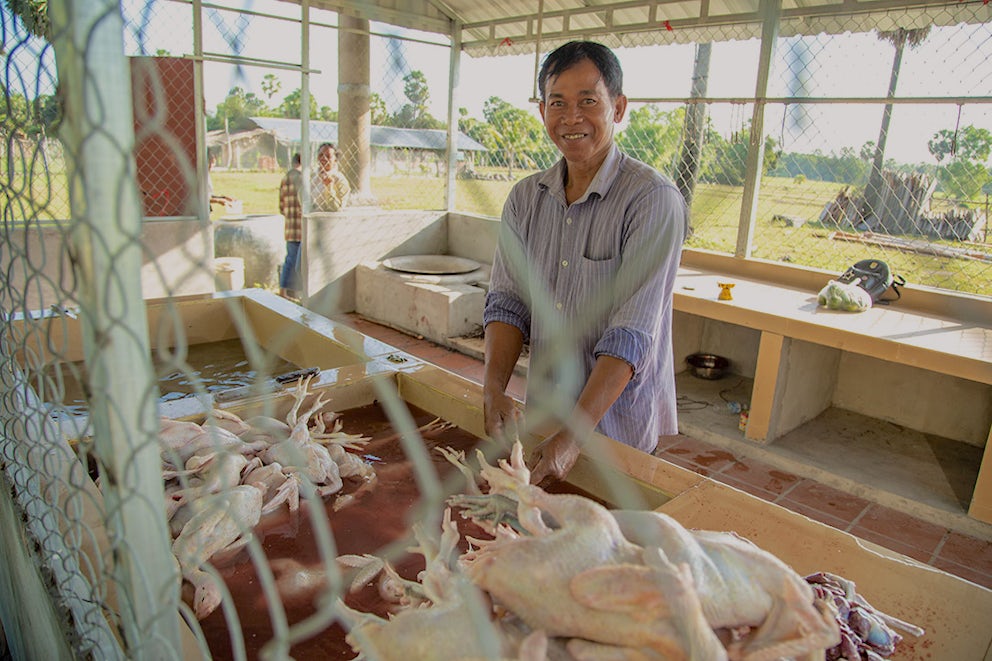 Access to markets is key for farmers' success
But for farmers to be able to earn a living income, they need to be able to access markets and sell their products. Through the INCOME project, we work with local cooperatives to identify opportunities for farmers to sell to catering businesses, restaurants and retailers.
Farmer-run cooperatives have taken on the marketing of their products themselves, and set up a number of stores where they sell direct to consumers. They have also set up a restaurant called Chicken and Duck in the capital, Phnom Penh, which produces fresh, nutritious food daily.
As a result, farmers have been able to cut out the middlemen that used to dictate prices to them and increase their share of the profits. Families that are part of the project have seen their incomes increase from $0.89 a day to $3.16, over a 5-year period.
"Heifer found a market for us and now we never have remaining chickens. As long as I can raise the chickens, there is a guarantee I can sell them."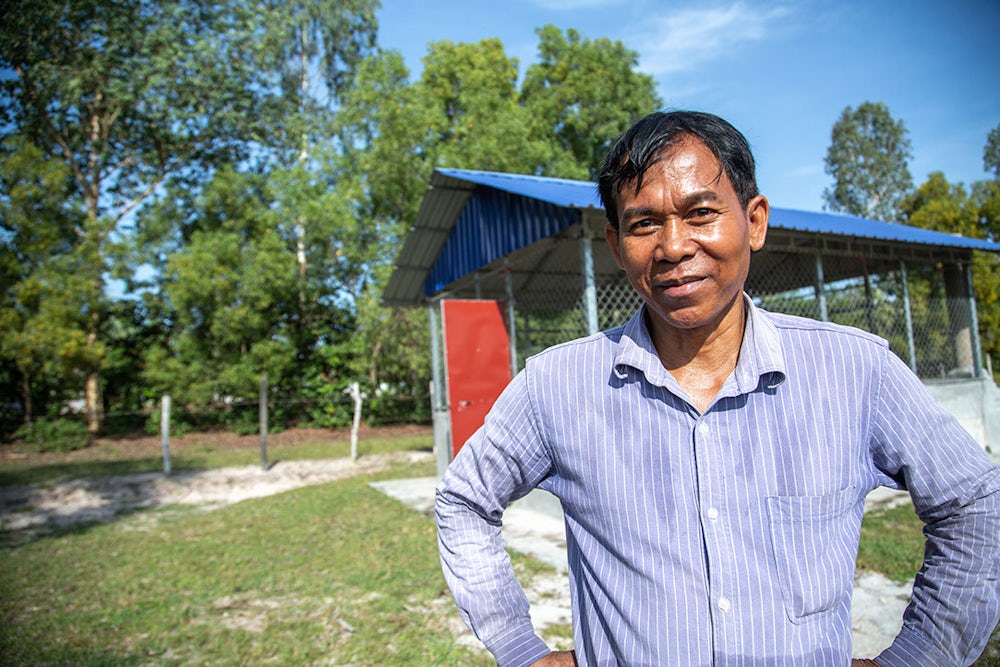 Chea Ti is a chicken farmer from Chrey Veng village in southern Cambodia. His family used to eat mainly rice and he struggled to pay his children's school fees.
With Heifer Cambodia's help, Ti was able to cut out the middleman to the domestic poultry market and access distribution himself. His local agricultural cooperative provides loans to help its 93 members improve chicken production. It also supported the creation of a poultry distribution center. There are 64 Heifer-supported cooperatives across Cambodia.