Empowering Women Farmers,
Nepal
Helping women emerge as community leaders and respected business owners
Heifer works with farmer cooperatives to improve financial management and link them to distribution markets.
Location

Nepal

Products

Goats, Dairy

Active Since

2017
In 2012, we launched the first phase of this ambitious, market-oriented project, with the goal of improving the livelihoods and nutrition of small-scale goat and dairy farmers. The six-year, $27.1 million project supported 107,000 families across 28 districts to increase their incomes, working with 77 implementing partners.
Building on the success of the initial stage of the project, we have now launched a second phase that sees us working with farmers to meet demand for goat milk and meat, with the goal of ending poverty for half a million families by 2023.
More than half of Nepal's population makes its living from agriculture, yet most farmers only own an acre of land. Even on small plots of land, livestock has the potential to improve diets and increase incomes.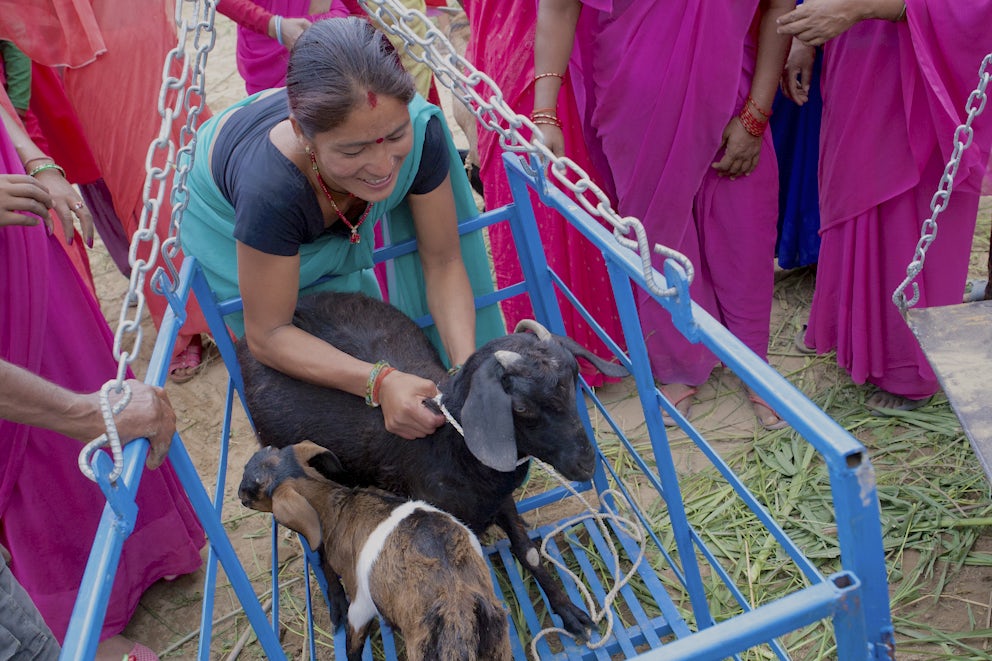 Demand for goat milk and meat remains high, with the market in Nepal heavily reliant on imports. By learning animal management skills and getting access to feed and other resources to improve yields, many farmers are able to grow their businesses and incomes.
Training in animal management gives farmers the tools and expertise to make their farms more productive so they can raise healthier, larger goats that fetch a better price. They have been able to improve and expand their herds. And they have learned about better fodder and feed, and how the use of stalls and access to veterinary care keeps their animals healthy.
"In the earlier days, we were afraid to take up dairy as a profession because we did not have knowledge or experience and we feared failing,"said Uma Chaudhary, manager of the Bihani Social Entrepreneur Women's Cooperative.
Training is also provided for people within the villages to provide basic veterinary services such as vaccinations and deworming, with 308 community animal health workers trained in the first phase of the project. This gives farmers local expertise they can call on when they have a problem, at a small cost, and also creates a source of income for other people in their community.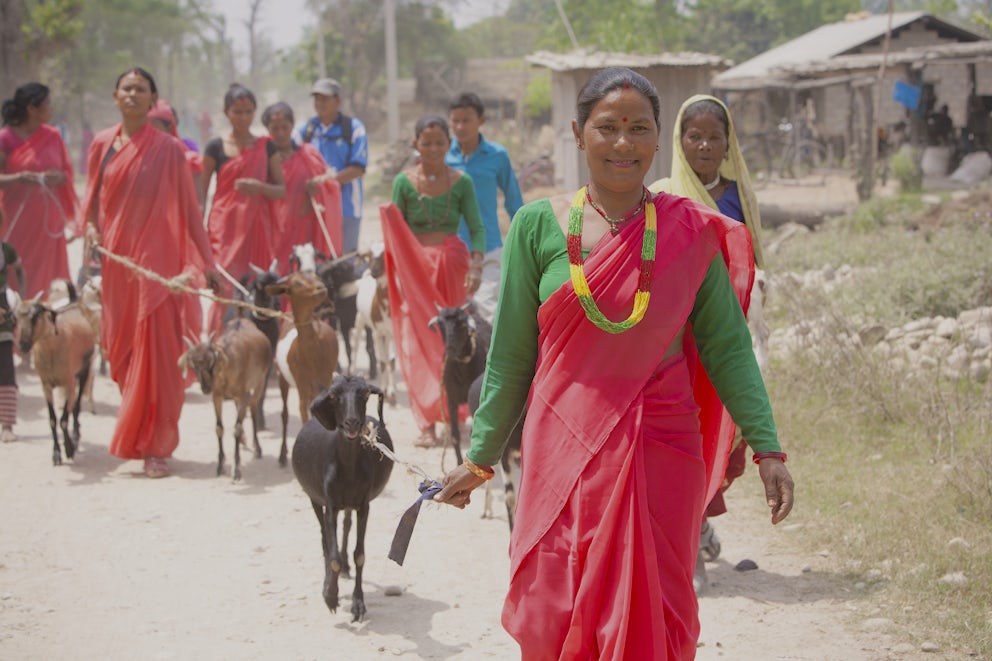 Many of these services are provided by women, giving them their own source of income. And when women have control over their income, the health, education and nutrition of entire families benefit, and the leadership and social dynamics of their communities change.
Securing access to formal markets has been fundamental to increasing incomes through this project. We have supported women as they organized into thousands of self-help groups and more than 180 farming cooperatives to achieve shared goals such as constructing goat sheds and milk chilling centers, and learn about money management, gender equality, and entrepreneurship.
Trade alliances help farmers to more effectively reach wholesale and retail markets, enabling them to secure prices that are 25-30% higher. Cooperatives unite communities and earn families an average of $114 more each year – helping to bridge the living income gap.
Families that were part of the project's first phase sold 63% more goat meat per year than those who did not, with our initial investment leveraging additional resources from local and regional governments and other NGOs to sustain community development in the long-term.
In the second phase of the project, we are working with cooperatives to analyze demand and support farmers to retain more of the money from their products through processing and branding.
We are working with farmer cooperatives to improve their financial management and increase their influence in the marketplace, while linking them to distribution markets. Local banks are funding many of the cooperatives and providing loans and credit. Participation in trade events is also helping farmers to attract other investors and partners.
Women are emerging as community leaders and respected business owners with control over their own assets. They are using sustainable farming techniques and engaging in disaster risk measures like planting bamboo along riverbanks to avoid flooding. They have also expanded vegetable gardens to improve their families' nutrition and food security.
The group runs the Bihani Dairy in Kopwa village, which has grown to a major enterprise collecting 265 gallons each day, most of which is bought by a commercial dairy. The women-run business has 1,165 small-scale farmer members and annual revenues topping $100,000.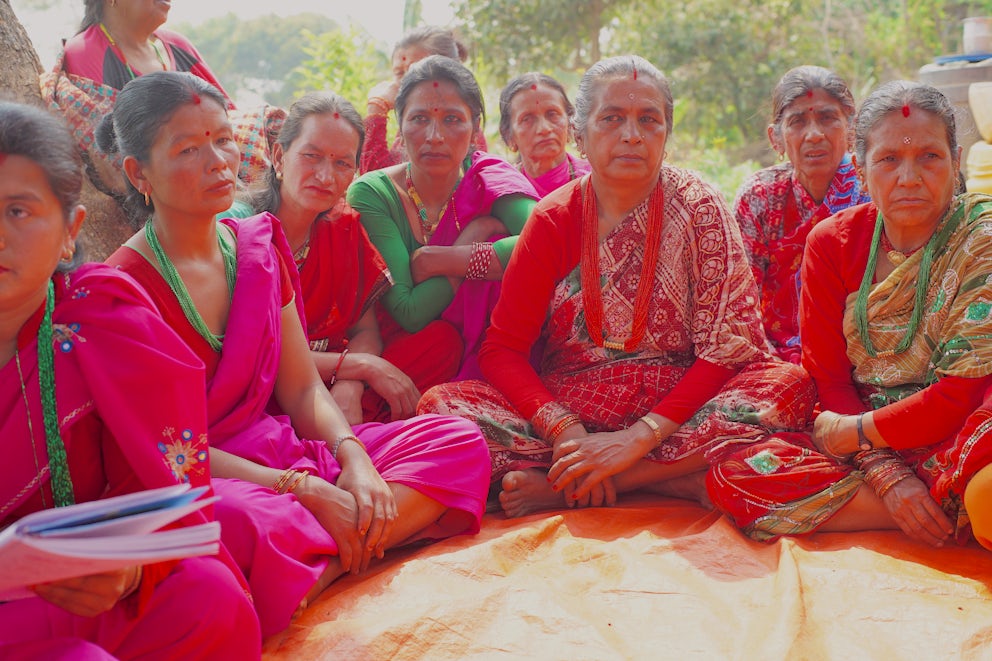 "Now,"Chaudhary says, "I am proud of myself and my success."