Whether you say gratin, casserole, or hotdish (shout out Midwest), the idea is the same. Any baked dish that comes out of the oven bubbly, gooey and delicious is one thing: comfort food. And who doesn't love to be comforted?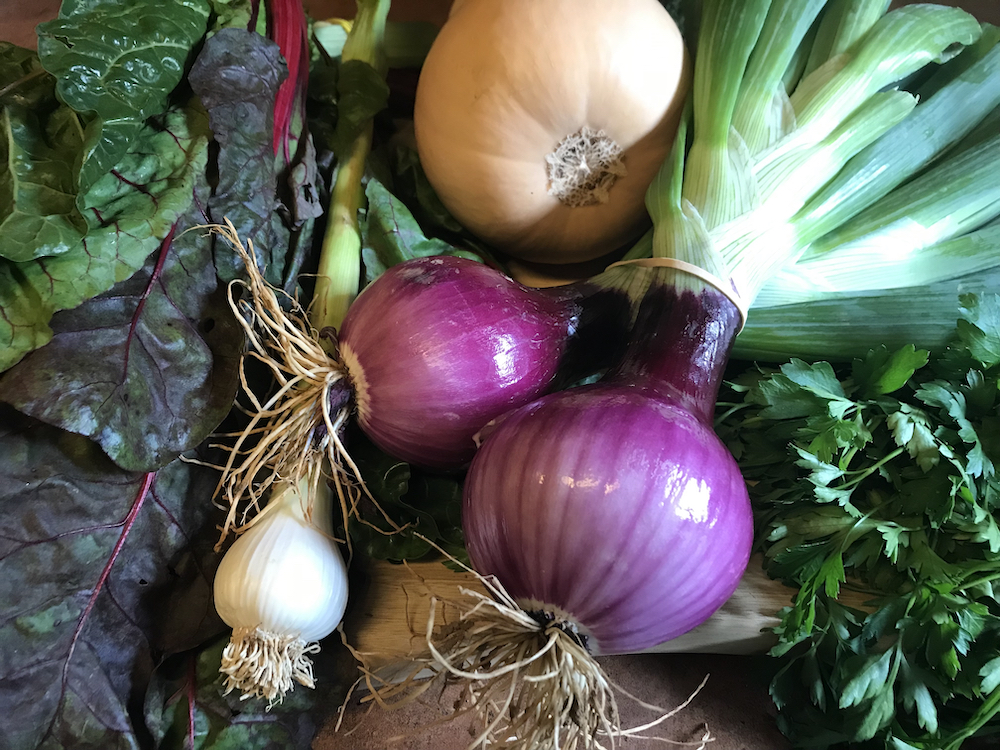 Ingredients
2 pounds pumpkin, butternut or any smooth skinned squash
3 tbsp. olive oil
1 small onion, finely chopped
3 garlic cloves, minced
2 bunches Swiss chard or other hearty greens
1 tbsp. parsley
1 tsp. thyme
1 pinch of freshly grated nutmeg
4 tbsp. butter
3 tbsp. flour
2 cups milk
Hot sauce or lemon juice (optional)
2 cups grated gouda or cheddar cheese
Kosher salt
Black pepper
Not Your Mother's Casserole
While I love a good casserole, I always want new ways to enjoy nutritious and colorful seasonal goodies. I also like to cut down on high sodium tater tots and cream-of-whatever soup. This recipe is the answer. The steps here are going to take more than ten minutes, I can't lie. However, the result is a truly mouthwatering crowd pleaser. This is perfect for potlucks, Sunday dinner, or even a Thanksgiving side. Pro-tip: it's also great for breakfast, lunch or dinner. What else could you want? I promise that your family and guests will thank you!
Directions
Halve and peel squashes, and slice into 1/4-inch-thick semi rounds. Place slices into salted water and bring just to a boil. Strain the squash and set aside.
Thoroughly rinse the greens. Chop the stems from the leaves. Slice the stems and chop the leaves.
In a large skillet, add olive oil to a hot pan. Add onion, garlic, herbs and nutmeg. Sautee for 2-3 minutes. Add Chard stems and continue to cook. Finally add the leaves and sauté until they are wilted. Season with salt and pepper to taste. Set aside.
Butter a 13" by 9" pan and preheat oven to 375°.
In a small pan, heat butter until frothy, and whisk in the flour until smooth. Add milk and continue to whisk until combined. Cooke for 1 minute. Add salt, pepper and hot sauce or lemon juice to taste. This is your béchamel sauce.
Layer squash to cover the bottom over your buttered pan. Cover with a layer of the greens mixture. Spoon out half of the béchamel and smooth over the greens. Top with half of the grated cheese.
Repeat each layer.
Bake for 30-35 minutes until golden and bubbly.
Allow to cool for at least ten minutes.
Dig in!! Serves 4 - 6
Meal Planning Tip: You can make the entire gratin but not bake it up to a day in advance and keep it in the fridge. You can also make and bake the gratin and reheat it. Since this dish is somewhat involved, I like to double the recipe and freeze one for later!