This weekly post shines a light on a handful of stories from Heifer.org's "From the Field"
section.
Reoun Theourk, a 31-year-old project participant in Heifer Cambodia, never finished school because her family was too poor. When her mother died, she was left to care for her ailing father. She did not know right from wrong, or how to interact with others. Reoun said her aggressive and unacceptable behavior caused her community to reject her, but she has seen positive changes after joining Heifer Cambodia. Reoun received training on Heifer's 12 Cornerstones and also became a Literacy Facilitator for women in her village. Her determination and change of heart was rewarded when her community selected her to be a village chief.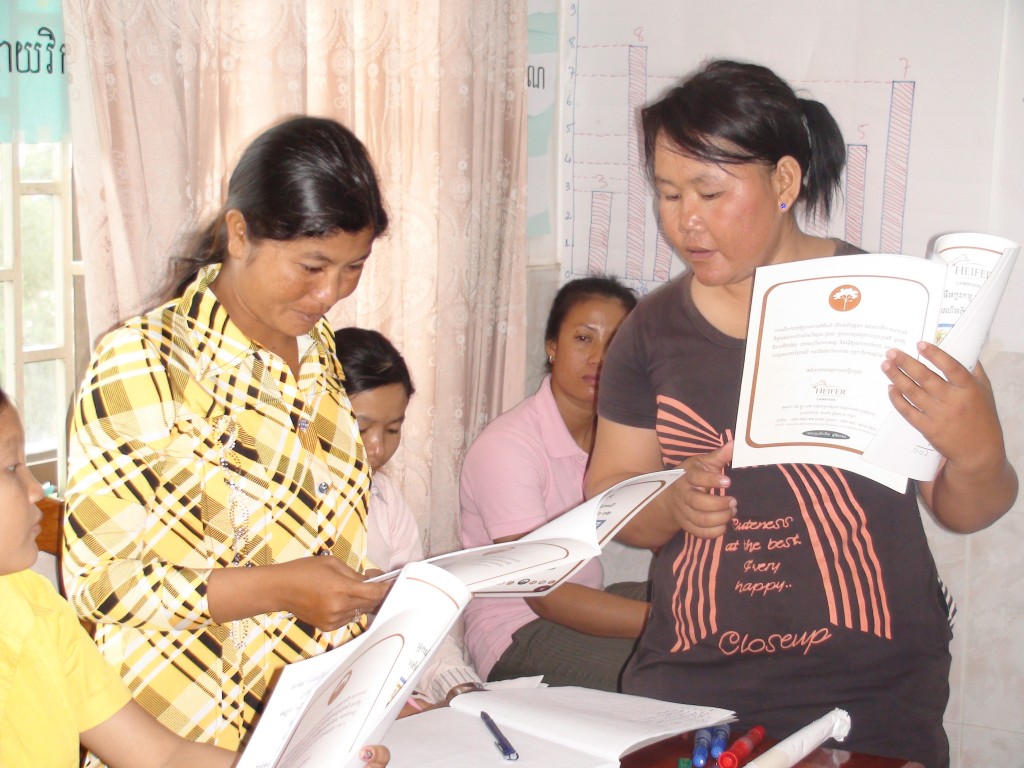 Reoun Theourk (right) helps participants read the text in their literacy books. Photo by Tho Deoun, Volunteer, Heifer International
Tian Yihua is an average woman living in China, but her love for family is not easily matched. Despite objections from her husband, Tian Yihua donated a kidney to her brother who was suffering from the kidney disease uremia. When her mother-in-law fell ill, Tian Yihua became her caregiver night and day for the next 10 years. Her compassion and love has made her relatively famous within her community.
By partnering with the Clinton Foundation and organizations like North Coast, Heifer continues to effect positive change in Haiti. Smallholder farmers are working together for improved nutrition, reforestation and new goat breeding centers. Valuable connections like these make it possible for Haitians to realize sustainable success. Heifer's President and CEO Pierre Ferrari shares about his recent trip to Haiti with President Bill Clinton.
[embed]http://youtu.be/DxwZLJr6rSs[embed]