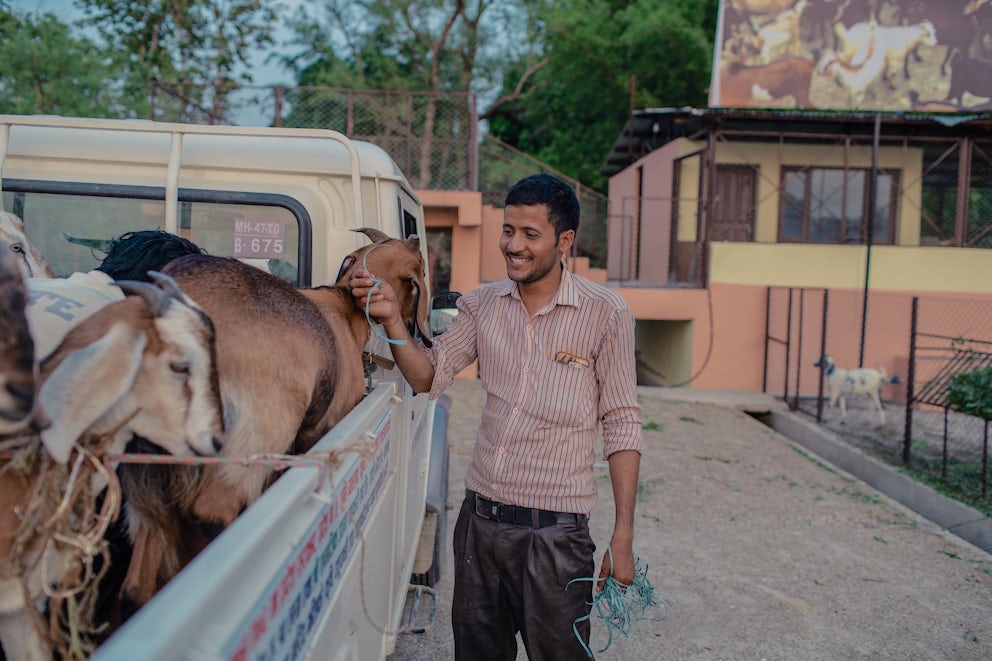 Increasing long-term profits
We connect farmers to robust markets so they can sell their goods for fair prices.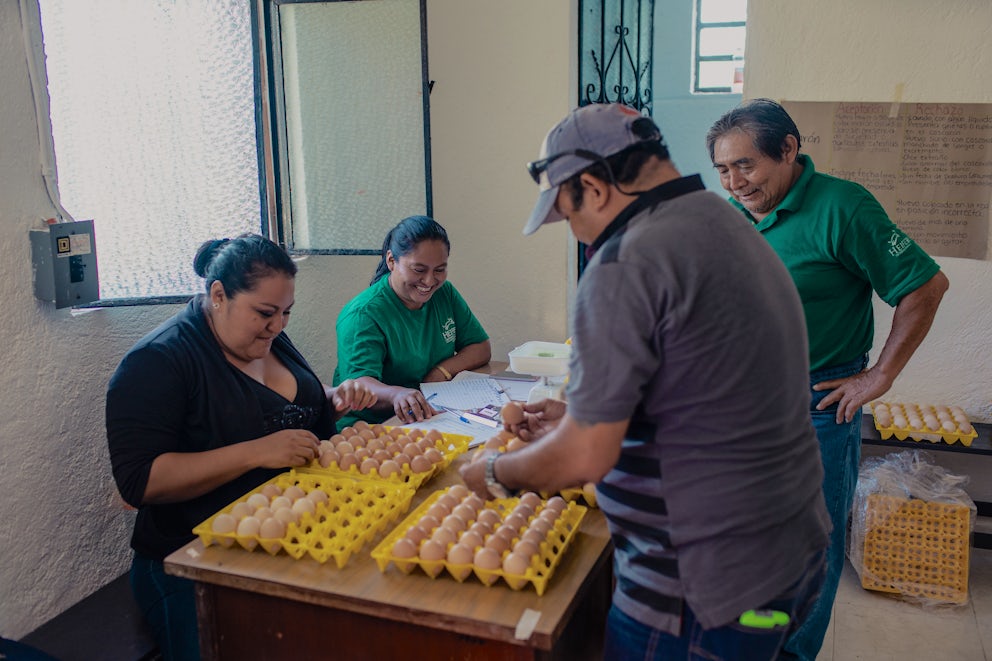 Access to markets
Improving the quantity and quality of the goods farmers produce will only get them to a living income if they can sell the goods. This is where the market linkages part of our work comes in.
At the beginning of any project, farmers identify opportunities to increase their incomes within different value chains, together with our local staff.
In Guatemala, indigenous women saw an opportunity to sell their colorful traditional textiles to tourists, as part of the Women's Economic Empowerment project. This was supported by our economic analysis that estimated a more than 250 percent return on investment over 10 years.
Private sector partnerships also play an important role. In Mexico, our country team connected farmers in our Rural Entrepreneurs project with restaurant group Toks, providing them with a stable market for their free-range eggs.
Farmers are also taking on their own marketing with training provided by our projects. In Cambodia, farmer-owned cooperatives that are part of the INCOME project have set up stores selling fresh fruit, vegetables and meat direct to consumers, as well as a restaurant called Chicken and Duck.
Hatching Hope – a project that's active in India, Kenya and Mexico – is also carrying out campaigns to raise awareness of the nutritional value of chicken and eggs in areas of high malnutrition, helping to build sustainable local markets for farmers' products.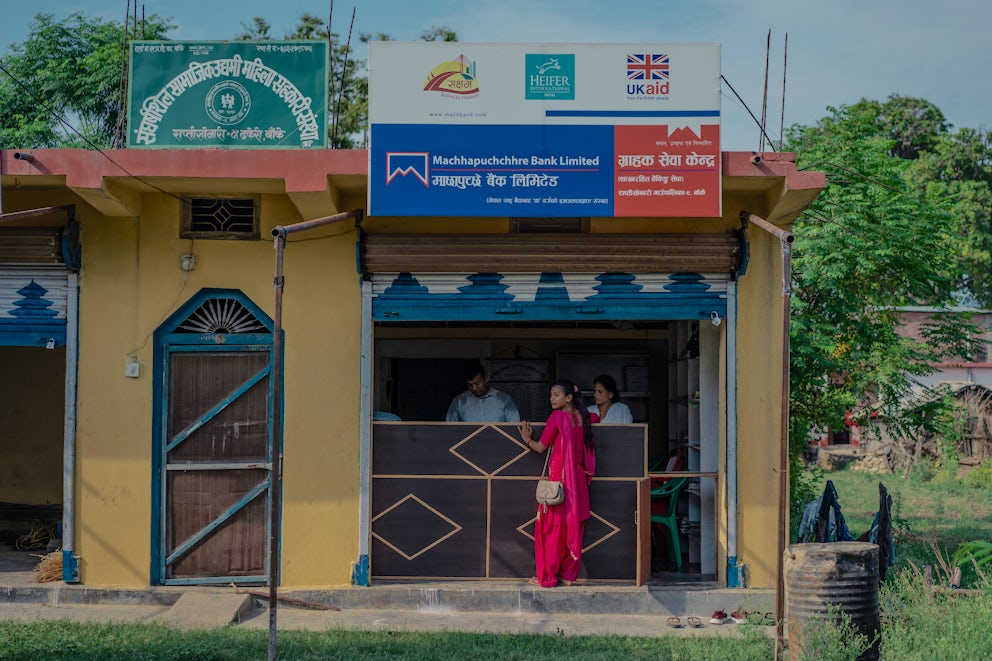 Access to finance
As farmers expand their businesses and start to supply larger quantities to bigger markets, they urgently need capital to grow their businesses. But many farmers have limited assets to use as loan guarantees and often find it difficult to access working capital.
When farmers have a business plan in place and have received a combination of technical and business training, we help them to access financing.
In Chiapas, Mexico, we set up a revolving loan fund of $60,000 for four coffee farming cooperatives. By borrowing from the fund, they were able to meet larger orders for their coffee and avoid selling through third partners, ensuring more money went back to the farmers. All four cooperatives repaid their loans in full.
In Honduras, we've partnered with local banks to offer farmers access to credit at a reduced rate through a guarantee scheme.
And in Nepal, we are working with a finance program funded by the UK Government and a private bank that specializes in reaching people in communities where access to banking has been limited to increase access to credit for farmers, cooperatives, service providers, buyers and other actors across the market system.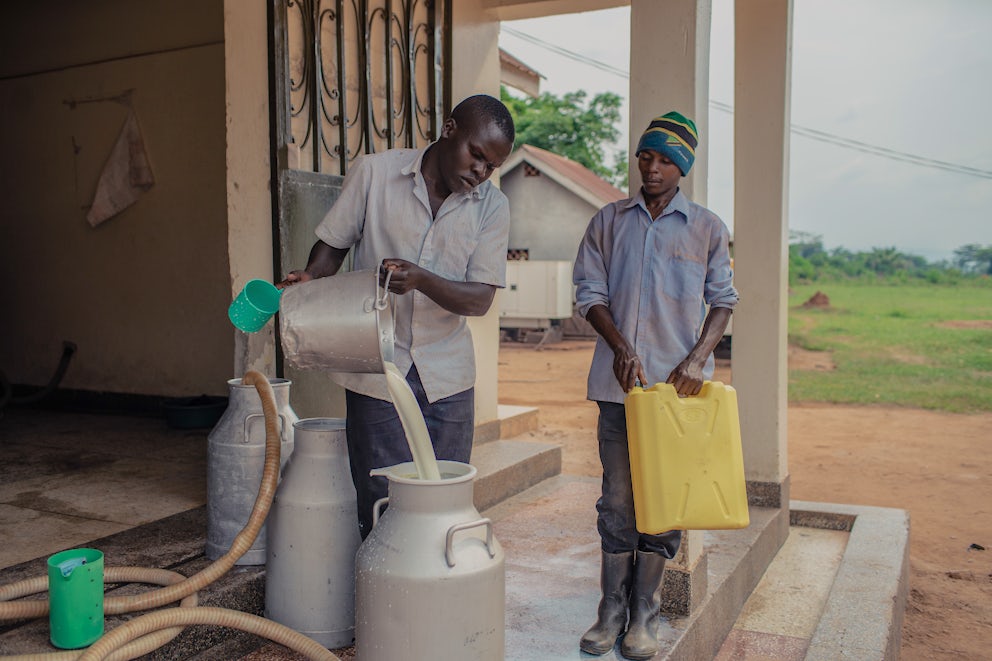 Producer hubs
As farmers continue to grow their businesses, the services and support they need change.
We support farmer-owned organizations to set up hubs that are run by a Board of Directors appointed by the farmers themselves. Each hub offers a range of different services to its members – support accessing credit, the opportunity to buy quality feed at lower prices or purchasing supplies that can be difficult and expensive to access in rural areas, such as de-wormer.
But the hubs are much more than service providers. In rural areas, it can be difficult for farmers to even access markets to sell their goods. Along with being far away, transportation can be expensive. Farmers are often forced to sell to an intermediary, who takes their goods to markets but also takes a substantial amount of their profits.
Through the hubs, farmers increase their bargaining power, transforming into active participants in local economies. By pooling their products and selling them in bulk, farmers can negotiate better prices and retain more of the profits.
The hubs also help organize transport and can secure larger contracts with more significant customers such as dairies, restaurants and supermarkets, because they can guarantee their members will deliver quality products at the levels needed to meet big orders.
Learn more about our model