At Heifer International we believe there is no development strategy more beneficial to society than the one that involves women as central players, and at the same time engages men to encourage a more accepting view of women's participation. Our work, our stories, our evaluations demonstrate that when we work in partnership with women, families benefit, communities benefit—positive changes do occur.
And we know that given help, tools and training to enhance food production and the chance to build assets and income, these are the women who will feed the world's exponentially growing population.
We recognize that women are the backbone of agriculture and the key driver of food production. Here are a handful of facts to illustrate this point:
Worldwide, 36 percent of the world's farmers are women—compared with 34 percent for men.
In developing regions, the figure is much higher. In Sub-Saharan Africa and South Asia, 60 to 70 percent of farmers are women.
There are 650 million smallholder farmers in the world, and 50 to 80 percent of them are women!
They grow 70 percent of the food that is eaten every day and have the potential to feed the world.
Despite these impressive numbers, women still face significant disparity in the resources and support they can access, including land, credit and education.
This is not acceptable.
Gender equity is a basic human right and an important component of international development work. By gender equity, I mean that women and men, girls and boys are valued equally and enjoy the same opportunities to achieve their full potential. When gender equity is present, there is accountability, efficiency and sustainability. At Heifer, we know what women can accomplish, and we recognize the value of empowering them. We ensure that gender equity is present in all of our projects – it's one of our 12 Cornerstones.
I recently traveled to Nepal and met with many women's groups. Let me tell you about two of them. They are involved in Heifer projects that have a five-year implementation period. The first group of women, in the initial project stage, was shy and nervous. Their husbands, also in attendance, dominated the conversation.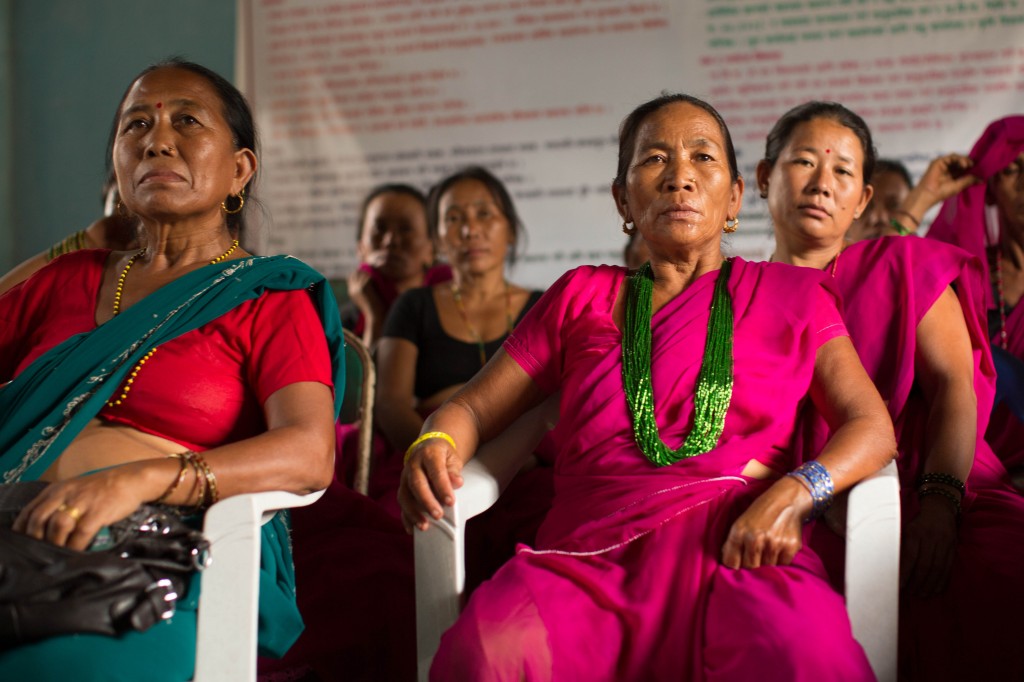 The second group of women had been part of their project for over two years and participated in Heifer's Value-Based Cornerstone training. Such a contrast! These women were powerful, talking about their future plans and present successes. And the men – quiet, reverent, awestruck.
For Heifer International, development is not just about offering the opportunity of a livelihood and access to basic social services; it is about creating an environment where people can realize their rights, achieve self-reliance and participate meaningfully in society.
I am proud of Heifer International's support of the Half the Sky Movement, which is putting an end to the oppression of women and girls worldwide. I encourage you to watch Half the Sky: Turning Oppression into Opportunity for Women Worldwide, a series on PBS tonight and tomorrow night (9pm Eastern) and join in our shared pledge to helping women and girls succeed so they can achieve their dreams of hope, happiness, opportunity and prosperity.
Editor's note: Photos by Dave Anderson, courtesy of Heifer International.