It's not too late to finish your holiday shopping online! This weekend only, when you give $200 worth of Heifer International's heartwarming gifts on shop.heifer.org, you'll get free three-day shipping for honor cards to your recipients. You'll also get free expedited shipping for gift shop items reminding your loved ones of the donation made in their name.
Free Shipping Day is planned for Dec. 17 nationwide this year, and participating outlets, including Heifer International, guarantee delivery by Christmas Eve. Heifer International animal gifts are an easy and meaningful way to round out your holiday shopping. The gift of a pig, chickens or a water buffalo will provide a struggling family with the means to lift themselves out of poverty, and at the Shop @Heifer you can pair that gift with an animal-shaped ornament, children's book or Heifer tote.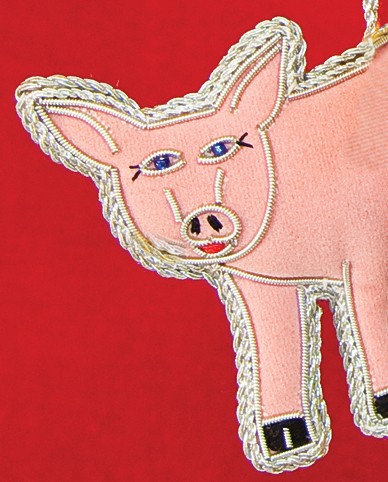 When you give an animal gift, Heifer International will send you a beautiful honor card to present to your gift recipient, explaining the value of the gift that's been donated in their honor. From December 14-17, Heifer is offering free expedited three-day shipping for merchandise and honor cards from Shop @Heifer with a minimum $200 purchase total including your donations. The free shipping bundle must be sent to a single address.
Heifer International works to end hunger and poverty in more than 40 countries around the world with gifts of livestock and training. The gift of a goat, for example, can provide nutritious milk and gives birth to twins each year. It's truly the gift that keeps on giving, since each recipient family is required to Pass on the Gift of their new animal's first offspring to another needy family.
So let Heifer make your holiday shopping easier. You select the gift; we'll send it to you! To select your gift, go to http://shop.heifer.org.