Every Sunday we will highlight some of the people who are funding our work creatively or helping us spread the word of our mission online. If you spot Heifer International while you're surfing the web or know of a fun or creative fundraising effort, please share it with us here in the comments!
It's so inspiring to read blogs about those who give of their time and hard-earned money to help us in our mission to end hunger and poverty. These caught my eye this week:
With the huge jackpot looming, there had been talk everywhere about what people would do once they won the lottery. We were lucky enough to be mentioned in one would-be winner's plans.
This mom blogs about how "some bedtime tears and $7.00 turned into two flocks of chicks and two strongly worded letters to President Obama and Secretary Clinton. And a little girl determined to change the world." A great read on Redefine Girly, Pigtail Pals blog.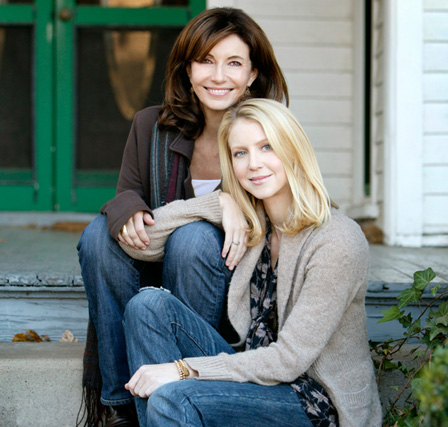 Mary Steenburgen talks home decor, entertaining, and her candle company, which donates $2 from each candle purchase to Heifer International.
These people made the news last week for their creative fund-raising efforts on behalf of Heifer International:
Fairfield Grace United Methodist Church in Connecticut hosted an annual Bunny Breakfast last weekend with proceeds going to Heifer International. Check out the cute pics!
Jana Bass mixes her business (all-natural goat milk skin care line) and generous spirit by bringing one of her goats to talk to third-graders about Beatrice's Goat, a true story about a Ugandan girl who received a goat through Heifer International, allowing her to sell milk and afford an education, hoping to inspire them in their own fundraising efforts to buy a goat to help a family in need become self-sufficient.
Students in the Davies World Language Department in Fargo Schools competed to raise the most loose change for Heifer International's matching project in Vietnam, so their hard work's results will be doubled. Team Pig won, Team Sheep came in second, and Team Rabbit came in third, with a total donation of $2,185.00. (I love those team names, don't you?)
Mike Ainsworth of Illinois is gearing up for a 420-mile cycling tour to raise awareness on world hunger and Heifer International. Read the whole story here.
And last but not least, here's an interesting little snippet about a Heifer project in Cameroon, found on a climate action website:
Julian Mengue, a government program participant set up with the help of Heifer International, turns her animals' manure into fuel, saving money AND helping the environment at the same time.