In This Article
Rural development and the work to end hunger and poverty takes a village.
As 2021 winds down, we're celebrating some of the partners who help make this work possible.
In 2021, the COVID-19 pandemic has continued to impact the communities we work with, increasing vulnerability and contributing to an increase in global hunger of up to 161 million people.
But there is hope.
Over the last year, despite all the challenges posed by the pandemic, we have partnered with nearly 1 million households across 73 projects to drive impactful change on the path toward a Sustainable Living Income.
Key to this effort is Heifer's Values-Based Holistic Community Development model, which builds strong family and community relationships that are designed to last and make progress a collaborative endeavor. Such relationships are more vital than ever in the context of a rapidly changing economic landscape challenged by COVID-19 and other shocks.
Against this backdrop, Heifer has ramped up our commitment to rural development and increased our efforts to ensure farmers are able to produce nutritious food and have access to inclusive markets and better opportunities.
Of course, like the communities we work with, we don't do it alone.
Heifer has a long history of supporting farmers as they join cooperatives to share knowledge, pool resources, and access financing to invest and grow their farms — by working with industry, development and government partners and you, we strengthen these relationships, challenge the status quo and increase our impact to build resilience where it is needed most.
As we close this chapter and embrace the new year, we celebrate some of those partners, who are supporting our work and our mission to end hunger and poverty in a sustainable way by investing alongside local farmers and their communities.
1. Rising Up to Meet the Challenge in Guatemala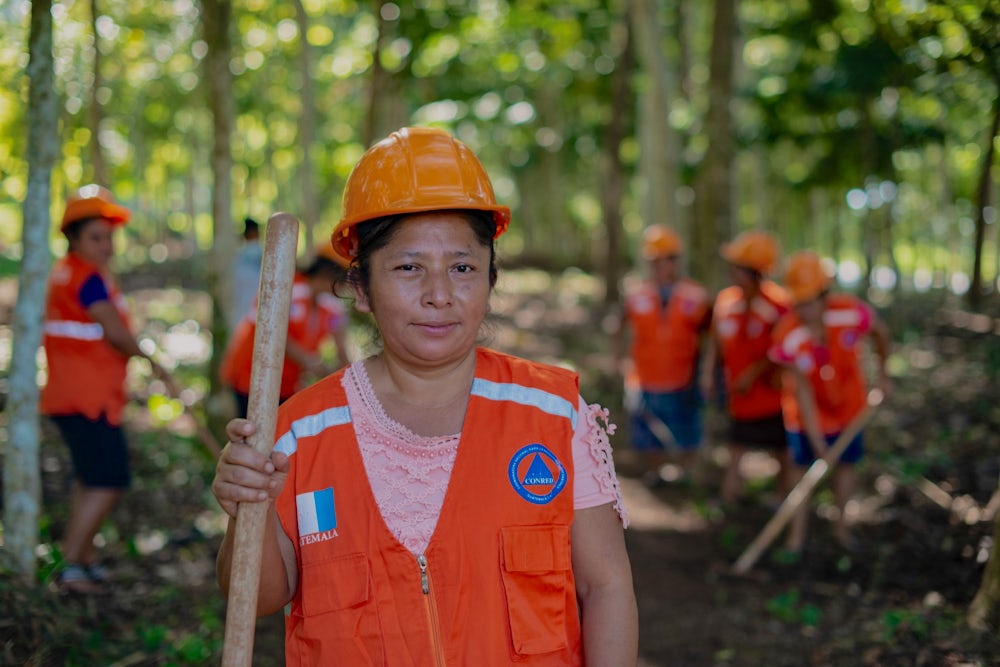 Guatemala is ecologically rich but susceptible to natural disasters and climate change, both of which hit vulnerable populations hardest.
RISE UP, or Resilience Initiatives Through Sustainable Enterprises and Upgrade of Community Preparedness, was a partnership between Heifer International and the Margaret A. Cargill Foundation that prepared vulnerable Guatemalan communities for shocks from disasters, training 4,200 at-risk smallholder farming families in disaster reduction in the department of Alta Verapaz.
When Category 4 Hurricane Eta and Category 5 Hurricane Iota swept through Guatemala in a two-week period in the latter part of 2020, affecting more than 2.4 million people, the RISE UP training paid off. In the aftermath, community members were equipped to work together to assess damage to houses in the community, and coordinate with the municipality to move forward with rehabilitation and recovery.
Heifer Guatemala also delivered necessities like food and water, toiletries, seeds and other farming inputs, and mattresses to those in need. While not a disaster relief agency, Heifer partners with relief agencies and first responders on the ground to support communities where we work when disasters strike.
2. Hatching Hope in Kenya, While Learning from Setbacks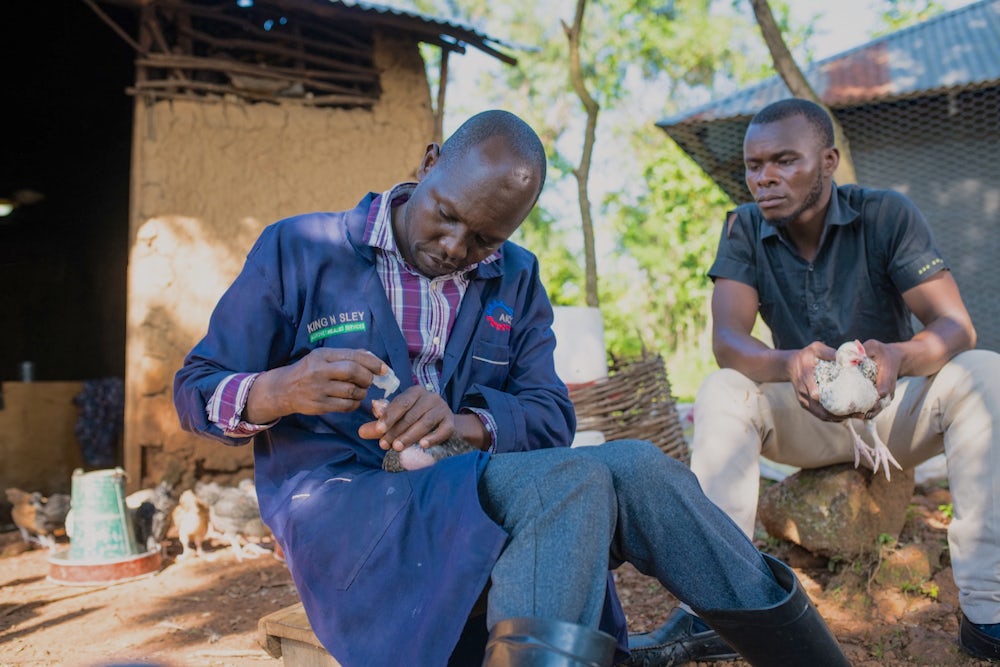 When Victor Odero took up poultry farming full time in 2018, it was out of necessity — to earn an income for his family — as well as a desire to better his community.
Amid the uncertainty and disruption caused by the global health crisis, Hatching Hope Kenya, a partnership between Heifer International and Cargill, established an extension services system to provide additional support to members of farmer organizations. Often conducted in group settings, extension workers train farmers on specialized skills to boost their businesses.
Through these services, Odero received training on recordkeeping; poultry feeding and brooding; animal shelter construction, including planning, selecting materials and building; and livestock health management, like vaccinations and deworming.
As a result, Odero has grown his flock from 80 chicks to 800 birds, which he sells for much-needed income. And he's equipped with an arsenal of skills to raise healthy chicks, including how to construct his own coop structure and keep his poultry disease-free.
Hatching Hope Kenya is part of Heifer and Cargill's Hatching Hope Global Initiative, which works with chicken farmers in Kenya, India and Mexico to enhance farming practices and improve nutrition and livelihoods.
3. Subsidy Success for Goat Farmers in Nepal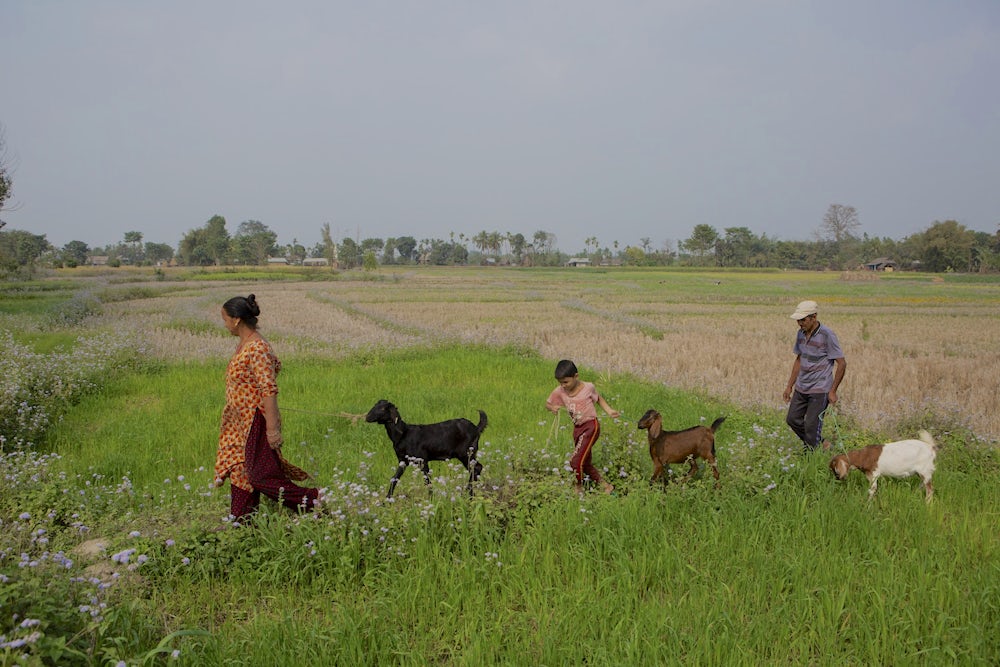 Despite the sizable portion of Nepalis working the land and rearing livestock, limited production and food insecurity persist as major problems for smallholder farmers.
A sales-based subsidy program facilitated by Heifer Nepal is proving successful in tackling the issues that stifle growth for agri-entrepreneurs — and it's scaling quick. Cooperatives are partnering with local governments to award grants to farmers based on their sales figures.
"As an agricultural country, the municipal government has always had a priority of helping farmers improve their agricultural production," said Neena Joshi, senior director of programs – cooperative development for Asia. But public subsidies in the past often struggled to reach vulnerable farmers, the process hampered by poor record-keeping and other challenges.
"This is a new approach, and it offers local municipalities an opportunity," Joshi said, "that this could be a good way to actually reach the farmers."
As of June 2021, Heifer Nepal collaborated with 24 municipalities to disburse more than 20 million rupees, or $273,000, to mostly livestock farmers through 50 cooperatives.
4. Guatemalan Spice Farmers Forge Path to Fair Pay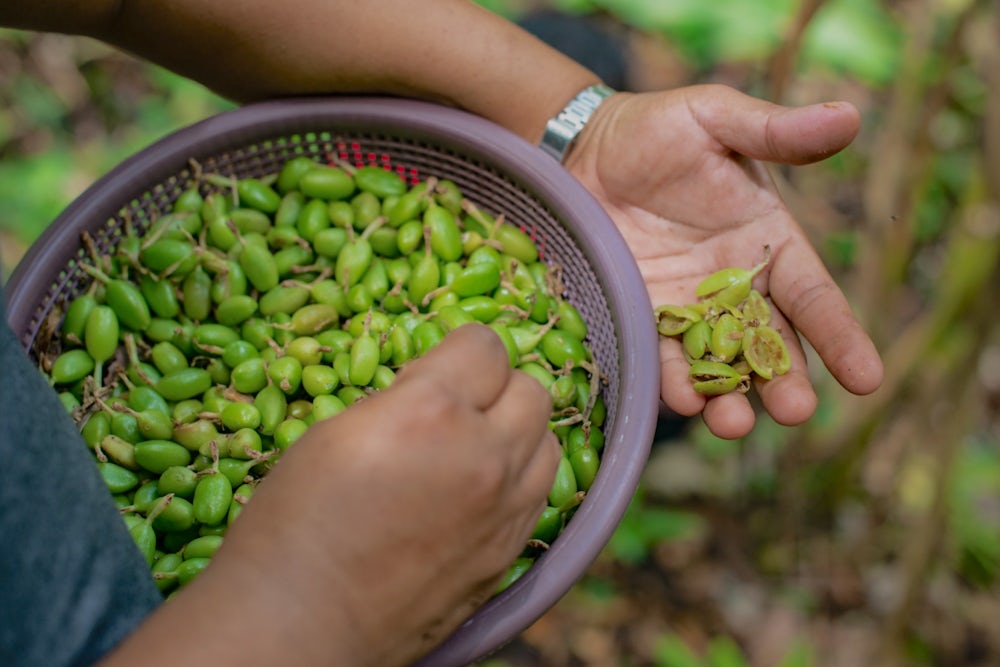 Cardamom is known as "the Green Gold of Guatemala," and it comes with a price tag to match the nickname — it's the world's third-most-expensive spice, after saffron and vanilla. But while companies, traders and intermediaries extract profit from cardamom, producers struggle to get by.
Heifer Guatemala and local cardamom farmers are working to change those dynamics through the Green Business Belt program. Ultimately, the goal of the $1.55 million program is to close the living income gap for 108,650 farmers, women and entrepreneurs through full participation in the supply chain, while emphasizing environmentally friendly practices.
Heifer's team provides producers with education and training in topics ranging from improving cardamom yields to business management, and farmers are supported with financial tools like lines of credit.
Also crucial to the success of the program are strong partnerships with international buyers and other players in the spice industry. On that front, Heifer Impact Capital, Heifer's private investment entity, invested in new spice company Nueva Kerala. The company buys, processes and distributes cardamom, cinnamon, allspice and black pepper grown from local farmers and sells those spices directly to importers, like McCormick & Company, a global leader in flavor, which has committed $250,000 to support Heifer cardamom farmers in their agroforestry efforts under the Green Business Belt program.
5. Transforming Poop into Power in Bihar, India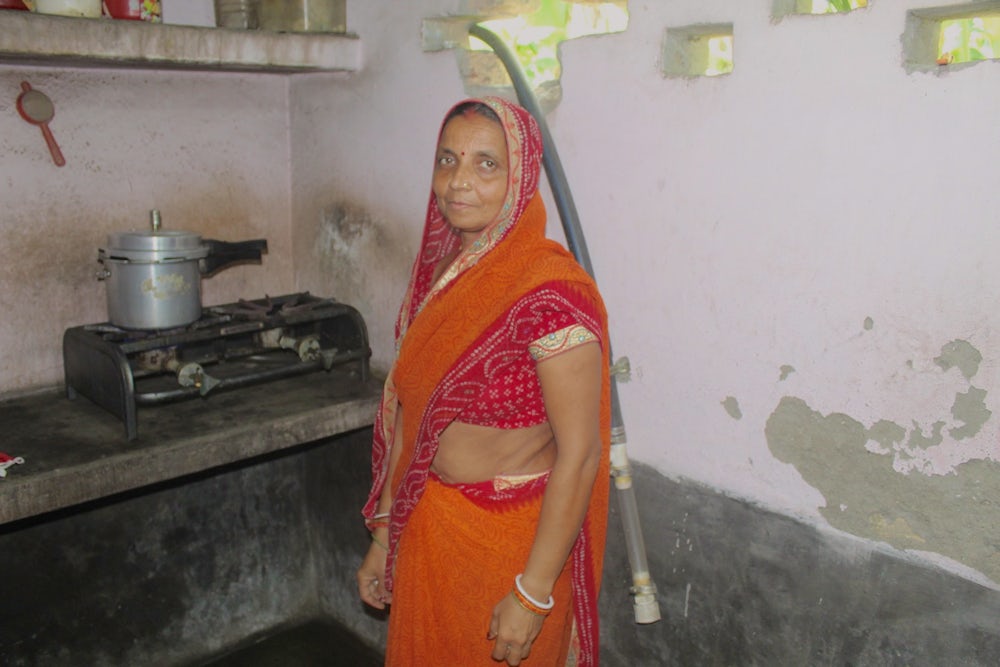 Raising livestock provides important supplementary income for smallholder farmers, but it also generates waste — thousands of tons of waste. In India's Bihar state, the process of drying this waste for fuel is common, but harmful.
Heifer partnered with Sistema.bio, global experts in biogas technology, to set up high quality, affordable biogas units to mitigate the environmental impact of livestock waste in several districts in Bihar.
The biogas units provide an alternative and efficient solution for utilizing organic waste for clean cooking energy. The units work by filling an airtight container, called a biodigester, with dung and water. Inside the digesters, the waste is processed under absence of oxygen, which produces biogas containing a high concentration of methane, a source of energy that emits more heat but less carbon dioxide and polluting particles.
Now Sarita Kumari, a biogas owner through the initiative, no longer cooks under the smoke and emissions from burning livestock waste directly — and she's saving money by not having to purchase extra cooking fuel.
"I used to spend around 700 Indian rupees [$9] a month on buying fuel," shared Kumari. In her first six months using biogas, she saved more than 4,200 Indian Rupees, about $56, on cooking gas, and she continues to save around 1,000 Indian rupees, about $13, every month, which she plans on investing in her goat business.