In This Article
In the run-up to International Cooperatives Day on July 3, we're spotlighting the power of collective action to improve lives.
Join us this #CoopsDay to celebrate the Guatemalan women who formed a committee to serve their community.
After two hurricanes devastated Central America in 2020, this committee stepped up to #RebuildBetterTogether.
Thanks to their cooperation and resilience, the women of San Antonio las Cuevas are saving lives and livelihoods.
Five years ago, the women of the San Antonio las Cuevas, Raxruhá, Guatemala, stepped forward to prepare their community for natural disasters. That decision paid dividends when two devastating hurricanes hit Central America in a matter of weeks at the end of 2020.
Guatemala is ecologically rich but susceptible to natural disasters and climate change, both of which hit vulnerable populations hardest. RISE UP, or Resilience Initiatives Through Sustainable Enterprises and Upgrade of Community Preparedness, was a partnership between Heifer International and the Margaret A. Cargill Foundation that prepared communities for shocks from disasters. RISE UP trained 4,200 at-risk small-scale farming families in disaster reduction in the department of Alta Verapaz, Guatemala.
In the latter part of 2020, Category 4 Hurricane Eta and Category 5 Hurricane Iota swept through Guatemala in a two-week period, affecting more than 2.4 million people. While not a disaster relief agency, Heifer partners with relief agencies and first responders on the ground to support communities where we work when disasters strike. In the case of the 2020 hurricanes, Heifer Guatemala delivered necessities like food and water, toiletries, seeds and other farming inputs, and mattresses to those in need. And though RISE UP ended at the beginning of 2020, the techniques learned from the project prepared at-risk communities like San Antonio las Cuevas, allowing for safe evacuation and minimization of damage.
"That was a very difficult experience because it affected not just some people on the risk map, it affected more people," said Maria Luisa Vasquez Gabriel, the secretary of the community disaster reduction committee formed through the support of RISE UP. "Those were huge storms. A lot of water went through, and it swept away the crops."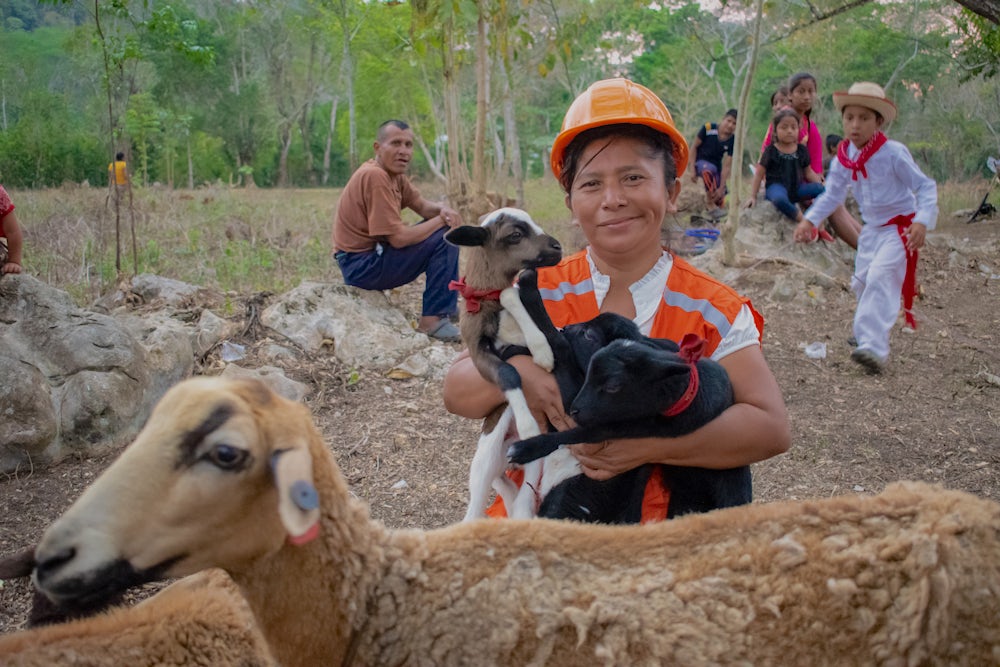 In the aftermath, Vasquez and the committee worked together to assess damage to houses in the community, then coordinated with the municipality to move forward with rehabilitation and recovery. Since 2016, in addition to providing advanced disaster preparation, the committee has responded to mudslides and forest fires and also coordinated ambulances after motor accidents.
But this organized body had a serendipitous beginning. The community disaster reduction committee started with a chance encounter at the municipal offices between a local women's group Vasquez belonged to and technicians from Heifer Guatemala.
The technicians proposed the idea of participation in RISE UP, which started with forming a committee of people who could attend a series of trainings, then the committee would plan for and respond to natural disasters and ultimately mitigate their effects.
"So at that moment we said, 'We as women will help our community through whatever disaster or problem occurs.'" — Maria Luisa Vasquez Gabriel, secretary of the community disaster response committee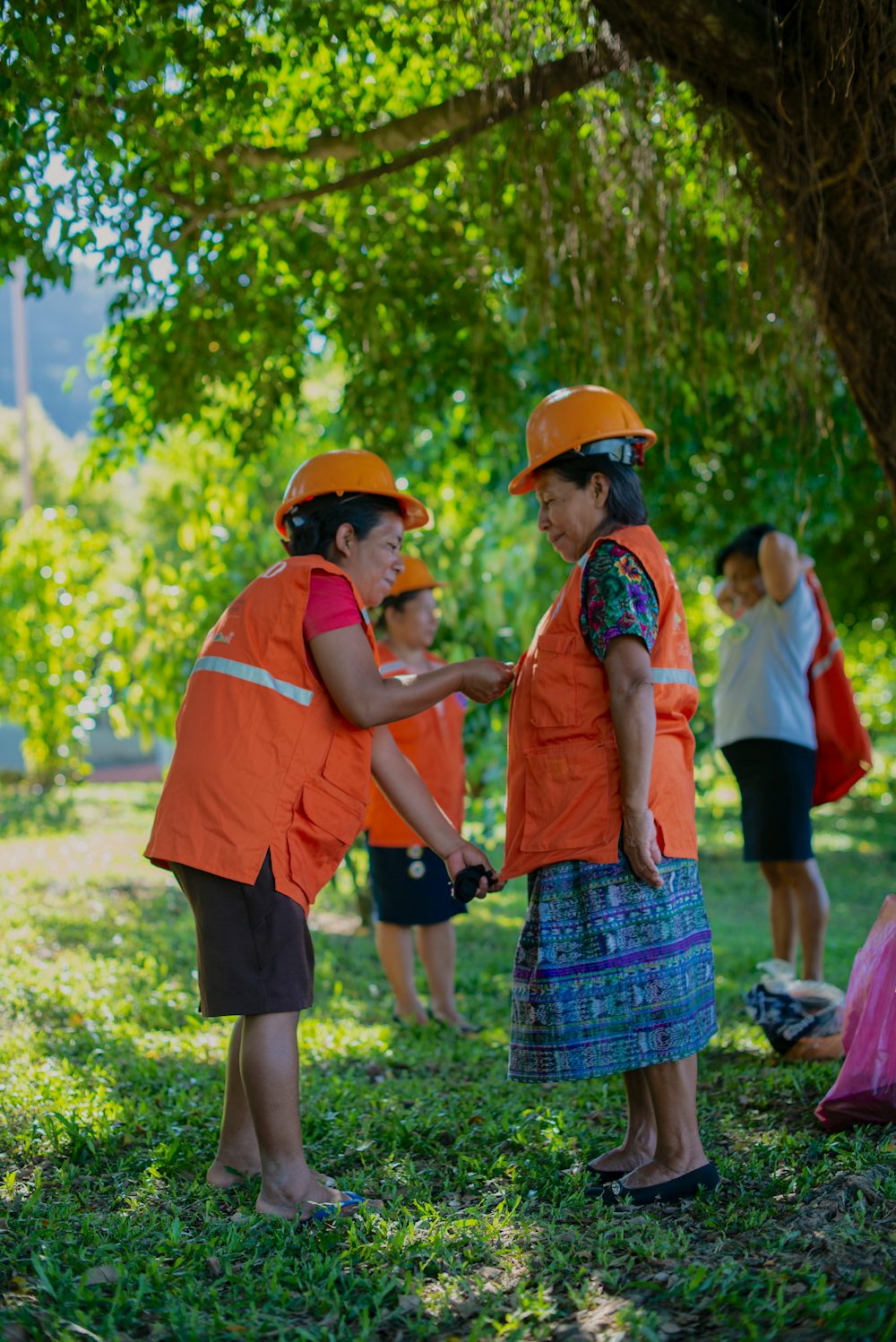 "We got all the members of our village together, and we told them about the committee," Vasquez said. "We got the men and the women together. Then, the men said that they didn't have time to participate. The next meeting was only women. So at that moment we said, 'We as women will help our community through whatever disaster or problem occurs.'"
With the community disaster reduction committee formed, the women attended trainings led by Heifer Guatemala and local authorities, which covered topics including updating emergency response plans, best practices for dealing with a forest fire safely, treating injured victims and sheltering livestock in preparation for disasters. The committee members then provided similar trainings in their community and created a risk assessment map that identifies which homes in the area are most vulnerable to specific threats. Heifer Guatemala also worked with the committee to promote family savings set aside for emergency situations.
Vasquez added that she feels Heifer and the RISE UP project have been important for her community, especially the women.
"We didn't feel valued before," she said. "Now we've had success. We said, as women, 'we want to do this.' And as of today, we're still standing, fighting to take care of our community."