Why We Need More Women Journalists at the U.S.-Mexico Border
Editor's note: Alice Driver covers migration, human rights and gender equality for National Geographic, Time, CNN, Longreads and other major media outlets. She is the author of More or Less Dead: Feminicide, Haunting, and the Ethics of Representation in Mexico. Born and raised in rural Arkansas, Driver is now based in Mexico City.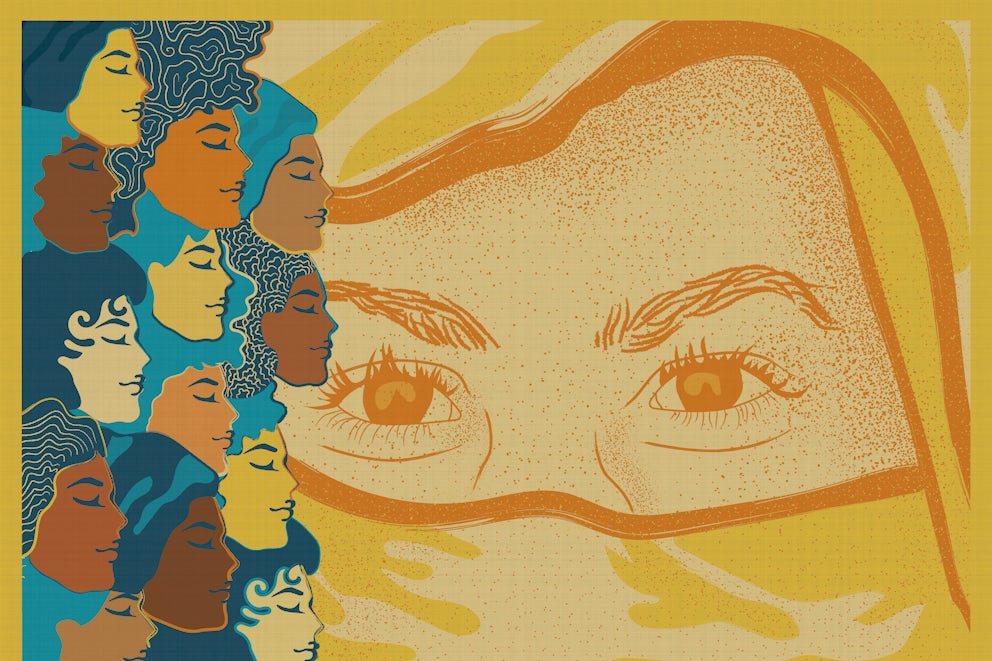 In This Article
Because of the level of violence along the migrant trail, migration often gets covered like it were a war.
Often the journalists covering the crisis are men, meaning stories about women, children and families are drowned out.
The gender imbalance in the press pool is reflected in the news we hear.
To do the women, girls and others justice, we must look to a more diverse group of reporters.
Her face is lost in shadows until she peeks out of the opening of the tent. Nayeli is 12 and her voice is at a whisper as she explains why she left Santa Bárbara, Honduras, with her mother and younger sister. "Many bad people harassed my mom." She pauses, grasping for words, and then says, "Gangs."
We are in Matamoros, Mexico. According to the U.S. Department of State website, the security situation in the area "is consistently violent and dire. Rolling gun battles between police elements and TCOs [transnational criminal organizations] occur daily." Because of the level of violence in areas along the migrant trail throughout Central America, migration often gets covered as if it were a war, sometimes by those who work in war zones, often by men. Stories like Nayeli's, about the people trapped among the violence, can get drowned out.
Nayeli and I are on a strip of land bordering the Rio Grande, and we are surrounded by tents that are filled with asylum seekers like her. The women and girls I meet are happy to talk to me and admit that when they have spoken to other journalists, most of them have been men. Her experience makes sense, considering the numbers.
According to the Women's Media Center study on the Status of U.S. Women in the Media, women write 41 percent of print articles versus the 59 percent written by men, and women present 37 percent of evening broadcasts as compared to the 63 percent presented by men. Only 15 percent of foreign policy op-eds in the US were written by women, a study by Foreign Policy Interrupted showed. Women make up about 15 percent of photographers at major media outlets internationally.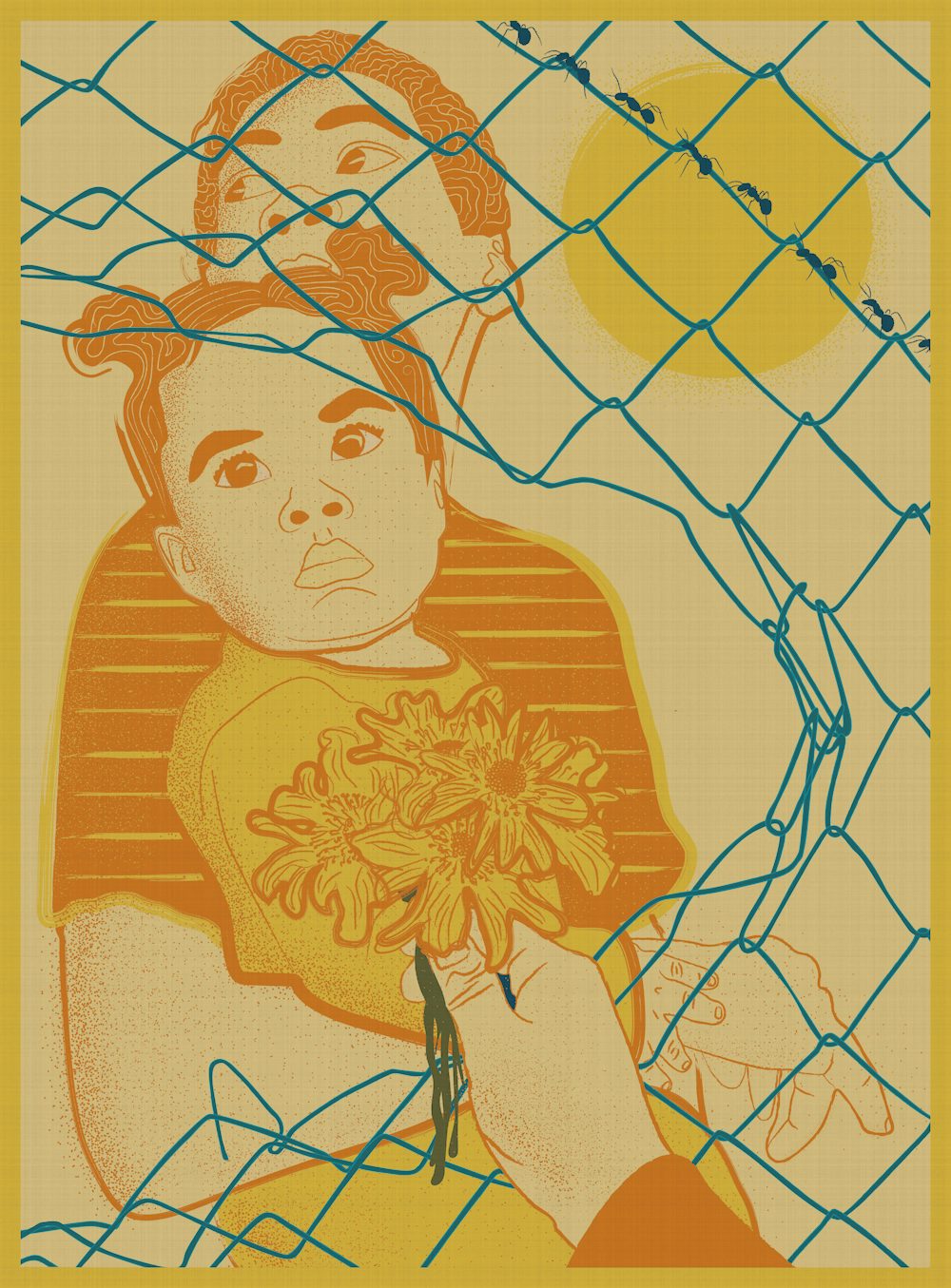 The gender imbalance in the press pool is reflected in the news we hear. Male journalists often miss out on important, but perhaps seemingly mundane details – issues related to periods, birth control and bodily autonomy. Often, women and girls are only of interest if they are willing to recount sensationalist violence, to relive trauma in detail.
Female journalists have access to spaces that few men would, and our stories are more nuanced for it. A deeper dive into Nayeli's situation, for example, reveals that she and others have spent months living in tents while they wait to access their legal right to request asylum. Their names are on a waitlist kept by U.S. Customs and Border Protections, but no one knows how long the wait will be. Nayeli does not know when her name will be called or if, upon entering the U.S., she and her sister will be separated from their mother. She does not know that women and girls are being denied asylum for claims related to gangs and domestic violence.
No part of asylum law dictates that girls and women must spend months in limbo living in a tent in gang-controlled territory where they are at risk for being kidnapped and trafficked into prostitution, and yet that is the reality. Blaine Bookey, a Legal Director at the Center for Gender and Refugee Studies, discussed current U.S. immigration policy explaining, "Having a gender lens on some of these policies and understanding how these policies are disproportionately affecting women and girls is helpful for understanding the larger attack on asylum seekers." The Center for Gender and Refugee Studies has been tracking the effects of Matter A-B, which vacated an immigration court decision to grant asylum to a woman fleeing domestic violence. Bookey described how "judges are relying on A-B to deny asylum," which specifically affects women and children fleeing domestic violence.
If women are underrepresented in journalism, then the LGBTQ community is even more so. Trans women are rarely represented by members of their own community, and their experiences and challenges are often marginalized in the mainstream media. Frequent targets of sexual and violent assault at the hands of men, trans women often shy away from male journalists, leaving their stories untold.
Michelle Pérez Mendoza is 26 when I meet her in 2017 in San Salvador, El Salvador. She is recovering from an assassination attempt with an ice pick. She is a trans woman, and she doesn't believe she will survive the violence and discrimination she faces in El Salvador. I follow her as she migrates to the U.S. and goes through the asylum process, including the seven months she spends in a male detention center. The U.S. Immigration and Customs Enforcement Transgender Care Memo states that the agency will determine a respectful, safe and secure environment for trans individuals including appropriate medical care; presence of staff with special training to work with trans identified detainees; a tailored detention plan as developed by a Transgender Classification and Care Committee; and provisions that the transgender detainee has access to safety, security and proper hygienic needs. This is not the experience that Pérez has in ICE custody. She is granted asylum in 2018, but when I see her, she doesn't want to talk about the violence she experienced in detention. According to Allegra Love, attorney and director of the Santa Fe Dreamers Project, trans women are forced to go to all male detention faculties all over Arizona, Texas and California, where they are at risk to be assaulted or raped. Stories like Pérez's are surprising and important, and they take huge investments of time and trust-building to capture.
Children traveling without parents also need significant investments of time and empathy from journalists. Ana Abigail is 14, and her sister Genesis Nohemy is 16. They are from San Pedro Sula, Honduras. When I meet them in August 2018 in Reynosa, Mexico, they sit in white plastic chairs in the sunshine near a patch of grass at the Casa Hogar del Niño (Home of the Child), a shelter for migrant children. "He was a kid," Genesis says of her brother, who was murdered by members of the MS-13 gang. Wisps of wiry hair escape from her top knot and frame her face. She explains that two months after murdering her brother, members of MS-13 murdered two of her uncles because the gang thought the uncles would seek vengeance for her brother's murder. "The gangs said we had 24 hours to leave the house or we would all be assassinated," Ana said. She and her sister decided to flee with her aunt and two cousins, but when they arrived in San Pedro Sula, members of MS-13 were there and surrounded their bus. They escaped, and now they hope to reach the U.S. and request asylum. They are not aware of the conditions at detention centers in the U.S. and reports that children are being denied access to basic items like soap and toothpaste.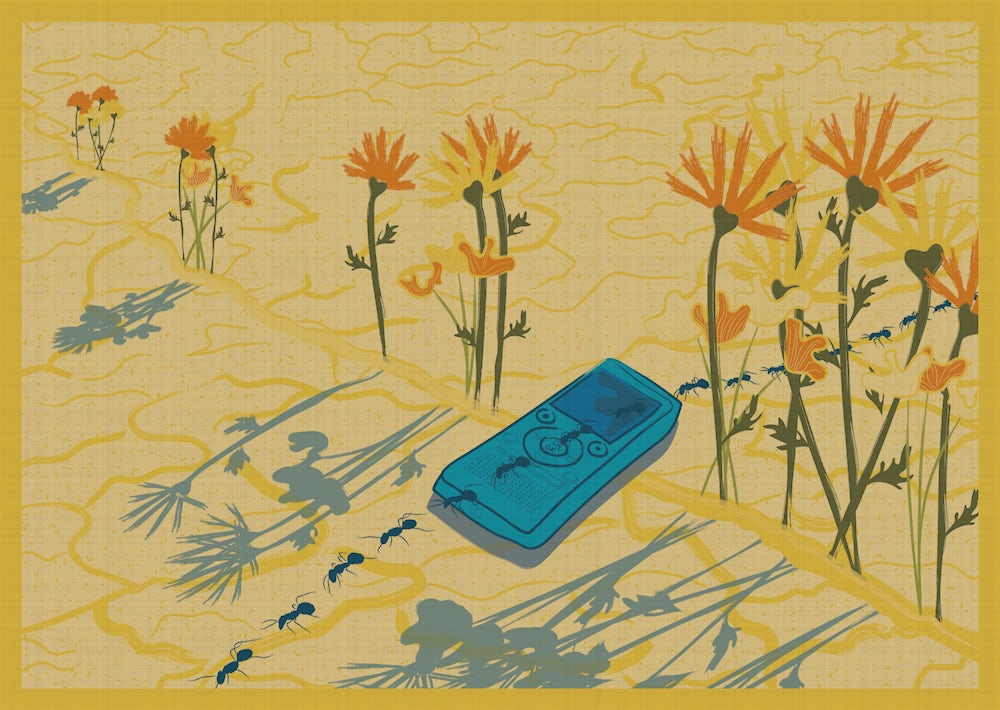 Jaqueline Bhabha, a professor of the practice of health and human rights at the Harvard School of Public Health and the author of Child Migration and Human Rights in a Global Age explained that part of the problem with the way migrant children are being treated stems from the fact that, "The U.S. is the only country that has not ratified the United Nations convention on the rights of the child, which requires states to provide representation for best interests of the child." Bhabha described tactics like immigrant family separation as "the use of human suffering to a political end" and said that such policies showed "levels of disregard for the basic well-being of children." In terms of reporting on such issues, journalists like myself are unlikely to ever be granted access to visit detention centers, especially those for children. The few reporters who have been granted access have been prohibited from taking photos, walking outside defined areas and speaking to the children. Denying journalists like me access to detention centers has consequences for mothers like Yazmin Juárez, who fled Guatemala with her 19-month-old daughter. The two were held in a for-profit detention center in the U.S. in conditions where her daughter contracted a deadly lung infection, which ultimately led to her death.
Who tells the stories of women like Juárez and girls like her daughter matters and who photographs Nayeli, Pérez, Ana and Genesis matters. Representation matters. Diane Arbus, who was born in 1923, wrote of photography, "I really believe that there are things nobody would see if I didn't photograph them." And her photos of twins, nudists, dwarfs and trans sex workers prove that she accessed spaces that the other mostly male photographers of her time either couldn't or didn't want to. You can tell that the subjects are comfortable with Arbus, that she is in conversation with them, respectful of who they are and how they want to be represented.
Migrant women and girls are often photographed and written about as victims of extreme suffering, as was the case of Valeria, the migrant toddler who drowned with her father while crossing the Rio Grande in June 2019. To do these women and girls justice, the media must look to a more diverse group of reporters and photographers, ones who, like Arbus, will take the time to write about and photograph things that nobody else would see.