In This Article
Emmy-winning actress Uzo Aduba has earned international accolades for her role as Suzanne "Crazy Eyes" Warren on Netflix's Orange Is the New Black.
Next year, she'll continue to dazzle as she portrays Shirley Chisholm, the first black woman elected to U.S. Congress, on the FX television series Mrs. America.
In this exclusive interview with World Ark Magazine, Aduba expounds on her trips to Uganda with Heifer International.
Learn why Uzo believes in Heifer's mission and and how she learned that one person truly can make a positive difference in the world.
Uzo Aduba is an Emmy- winning actor known for her role as Suzanne "Crazy Eyes" Warren on Netflix's Orange Is the New Black. In her latest project, Miss Virginia, which is based on a true story, Aduba stars as a struggling single mother who launches a movement to provide education for at-risk youth. Next year, on the FX television series Mrs. America, Aduba will play Shirley Chisholm, the first black woman elected to U.S. Congress.
For the past several years, Aduba has lent both the little free time she has and her abundant passion for helping others to Heifer International. In both 2016 and 2018, she visited Heifer projects in Uganda to learn about projects firsthand, and she is quick to share the lessons she learned from those experiences. In 2018, Aduba also agreed to serve as Heifer's ambassador to Africa.

World Ark: You've been working with Heifer International for a few years now. What about Heifer's mission attracted you?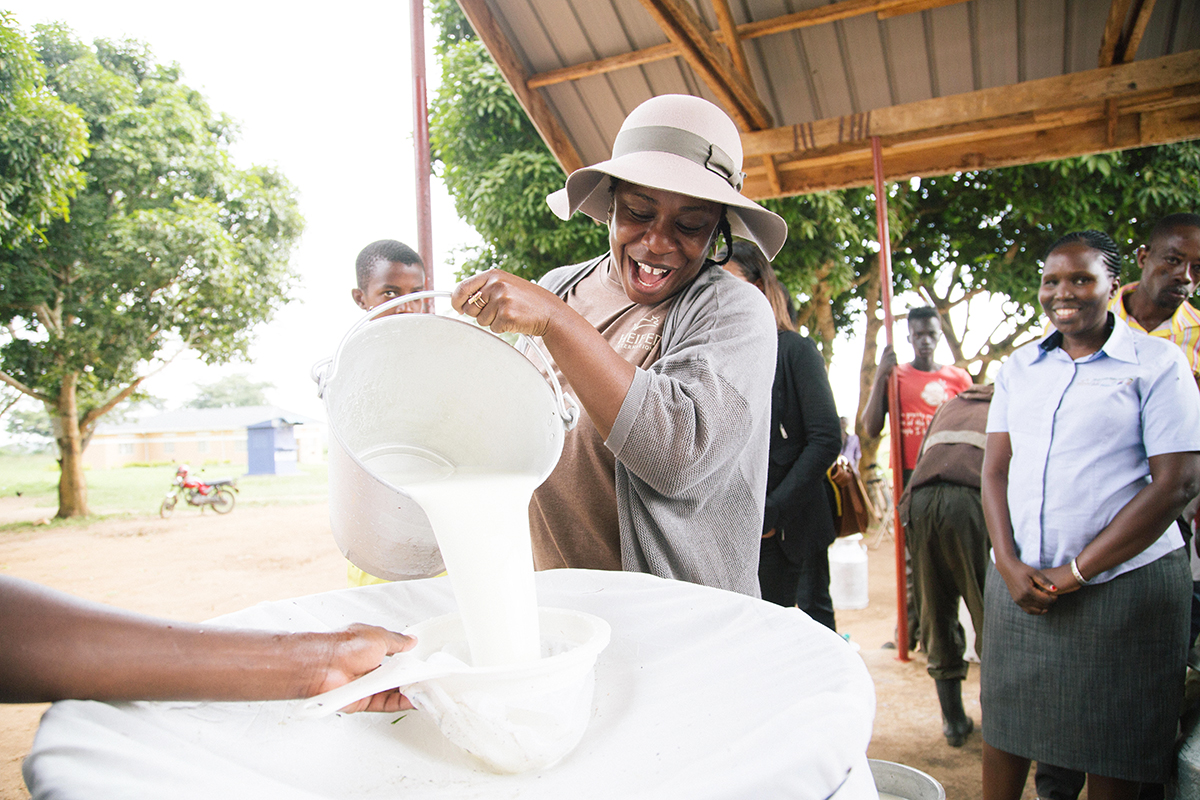 Uzo Aduba: I've always loved the idea of service, and I think Heifer is a powerful organization. What makes Heifer different is simply this: they look to offer those they serve with a hand up, not a handout. That is how each of us can change a life, and that is a cause, a fight, I will always support.
Heifer is not only ending hunger and poverty and caring for the environment. It's enabling families to dream bigger and think further into the future than before. Heifer provides generations of change.
From my experiences through Heifer, what I've learned is that we're not walking into a scenario trying to save someone necessarily. Our job isn't to change someone. Our job is to help introduce a pathway for someone to walk down.
You've been named Heifer International's ambassador to Africa. Can you tell us what this role entails and what you hope to accomplish?
It's truly an honor to be an ambassador for Heifer International. I have tremendous faith in this organization and their desire to help change the lives of those living below the poverty line.
In my role as ambassador to Africa, I raise awareness for Heifer and its life-saving work that helps communities become more self-reliant and lifts farming families to a living income. My role is to support small-scale farmers in Africa and around the world and share my passion for Heifer's mission.
I saw that mission in action for the first time in 2016, when I met with farmers in Uganda, and then again when I checked on the progress of the same project in 2018. One thing I saw that is remarkable about Heifer is a lot of the people who sign up for it are women. They're going to take care of their family and make sure it not only survives but thrives.
What I hope people take away from Heifer's work and the stories of Heifer farmers is the knowledge that one person can make a difference and serve to multiply for many people and many lives.
Tell me about your trip to Uganda. What stuck out about the Heifer projects you saw there?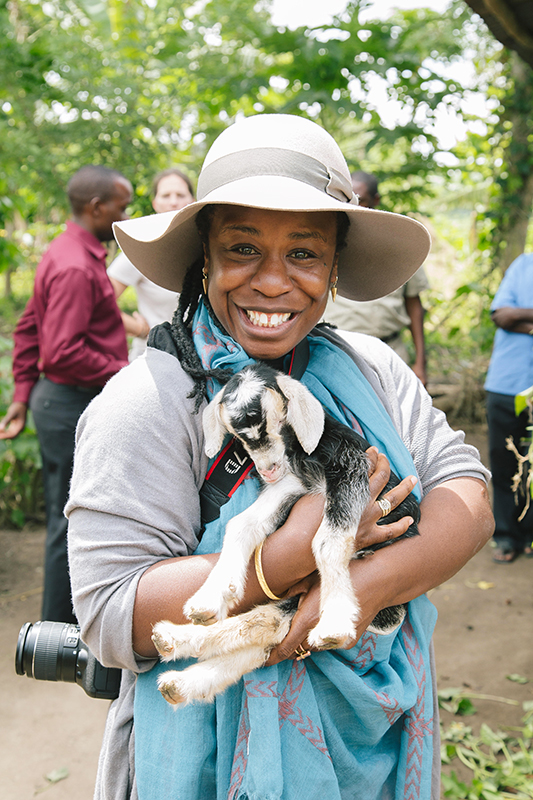 My trips to Uganda made a lasting impression — they were inspirational. I met with several dairy-farming families. I had the opportunity to participate in a Passing on the Gift ceremony. I even helped process milk at a community-owned dairy center.
The most meaningful part of my journey was meeting farmer Grace Atusiimirwe. She is a widow with three children. She never had formal education growing up. When her husband died, rather than despairing and giving up on herself, Grace connected to Heifer International to find a way to take care of her children. She learned new skills and found a way to start a new story for herself and her family.
Her story is unbelievable. Grace learned how to take care of cows. She received a calf and reared it. She passed on the gift of her first-born calf, which is a huge gift. By the time of my first visit to Uganda, she had turned one calf into 20. And now she has 40 cows.
Grace also learned how turn the manure into biogas, which they could turn into light in their house, so their son could go back to school. She started a bank co-op with the women in her village, then taught other women how to raise cows. She's a generous giver, and I hope we all take a lesson from what she has shown us.
Grace showed me that one choice that we can make one day in our lives has the potential to affect lives larger than we can count. Grace's impact on her family and the lives of the people in her community is immense. You can feel her power. She might be the most remarkable women I've met in my life.