Early each morning, Charlotte Nizeyimana slings empty jugs over her shoulder and sets off along a shrub-lined path through green hillsides, from her home in rural Rwanda to her nearby farm. Once there, she fills the plastic containers with milk from her family's dairy cows and returns to the trail for her final destination, the Rambura Milk Collection Point.
Constructed with Heifer's support, the collection point serves as a site for smallholder farmers like Charlotte to gather and store their milk in bulk. Large, refrigerated tanks prevents the milk from spoiling, opening the doors for farmers to earn a more substantial — and reliable — household income. And it's all only possible because of what keeps the lights on and the tanks cool: electricity.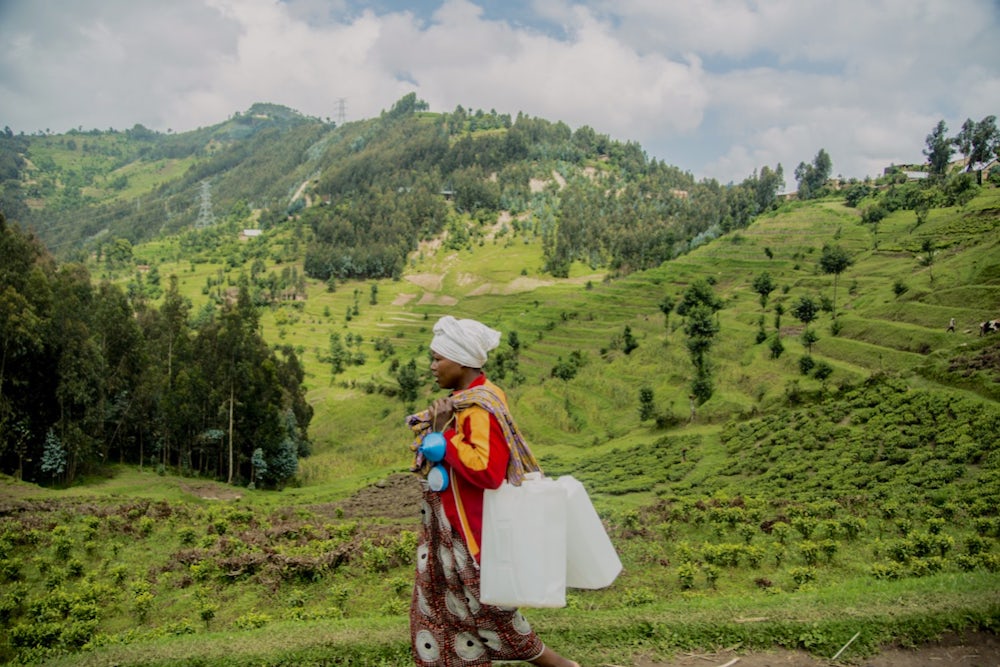 Access to electricity touches almost all aspects of farmers' lives and livelihoods, from sowing seeds to irrigation to keeping harvested produce fresh before it reaches markets. The kind of energy infrastructure many take for granted in developed nations is critical to meeting the United Nations Sustainable Development Goals, and Heifer's mission.
Affordable, reliable and sustainable energy is at the heart of the effort to combat global hunger and poverty. Here's what that looks like around the world and in the farming sector:
What is the Global State of Electricity?
Access to power has increased significantly over the last decade, with more than a billion people gaining electricity since 2010. In 2020, 90% of the world's population was connected.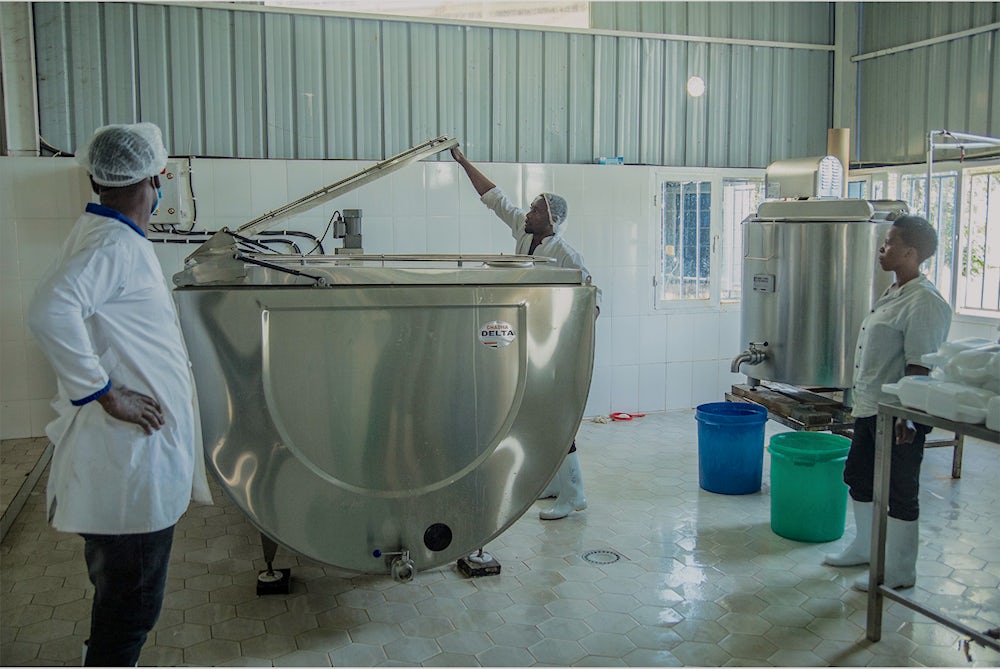 However, almost 760 million people still live without electricity. And almost 3 billion lack access to clean fuels for cooking — a deficit that forces many households to resort to harmful alternatives like burning firewood, which emits carcinogenetic particles and contributes to deforestation.
The rate of powerless households are significantly higher in low- and middle-income countries than in developed nations, with most concentrated in sub-Saharan Africa and South Asia. And in almost all countries, urban regions outpace their rural counterparts in connectivity.
Why is Electricity Important in Farming?
Even something as seemingly simple as electric lighting can improve agricultural productivity, as farmers can spend more time in their fields instead of rushing home to tend to household chores before sundown signals the day's end.
For producers reliant on wells for irrigation, pumping water from the ground to their fields requires power, and prepping fields with equipment like tractors instead of handheld tools can save vast amounts of time and labor. When producers can keep their phones charged, they have greater access to extension services as they're able to quickly reach veterinary interventions, for example, or access livestock-specific knowledge and information online.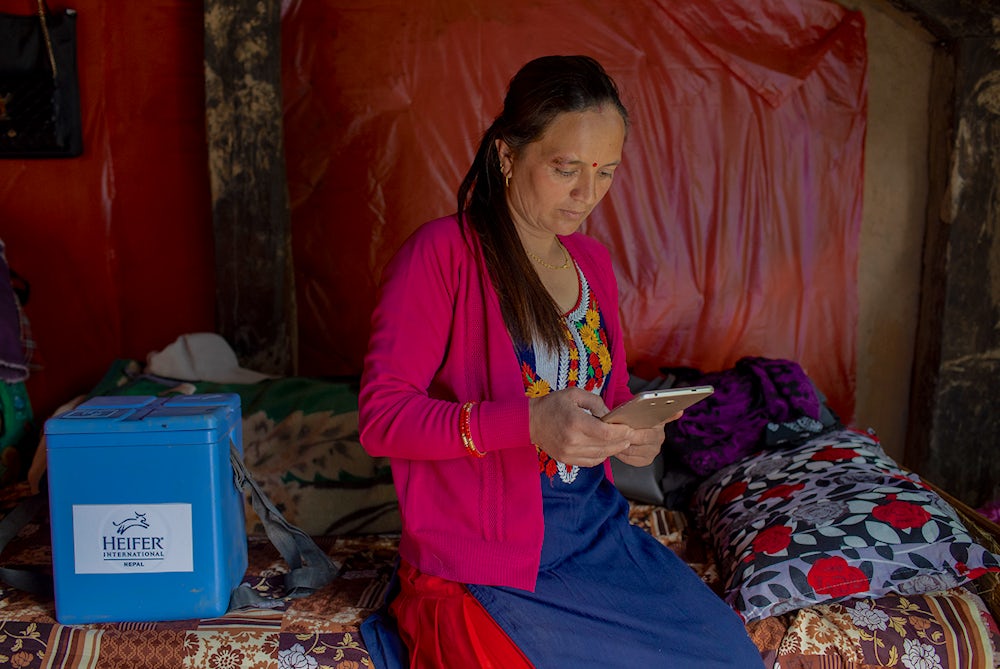 As Charlotte and the farmers group to which she belongs know firsthand, electricity for cold storage helps smallholder producers avoid significant losses in spoiling produce — evading the setback of wasted hours spent shepherding crops on the long journey from seed to harvest, or their livestock from young calf to productive dairy cow.
"The tomato value chain in Nigeria alone loses up to 40% of everything produced at the farm level because of wastage and a lack of storage," said Adesuwa Ifedi, Heifer's senior vice president of Africa programs. "That's 40% that should have been in the farmer's pocket that [they] never get."
How do Heifer Farmers Use Electricity?
Heifer partners with farming communities around the world to support smallholders on the path to earning a Sustainable Living Income, helping them learn the required skills, make market connections and collectively organize to build profitable agricultural businesses. Harnessing power is central to this work, and it looks different in each region.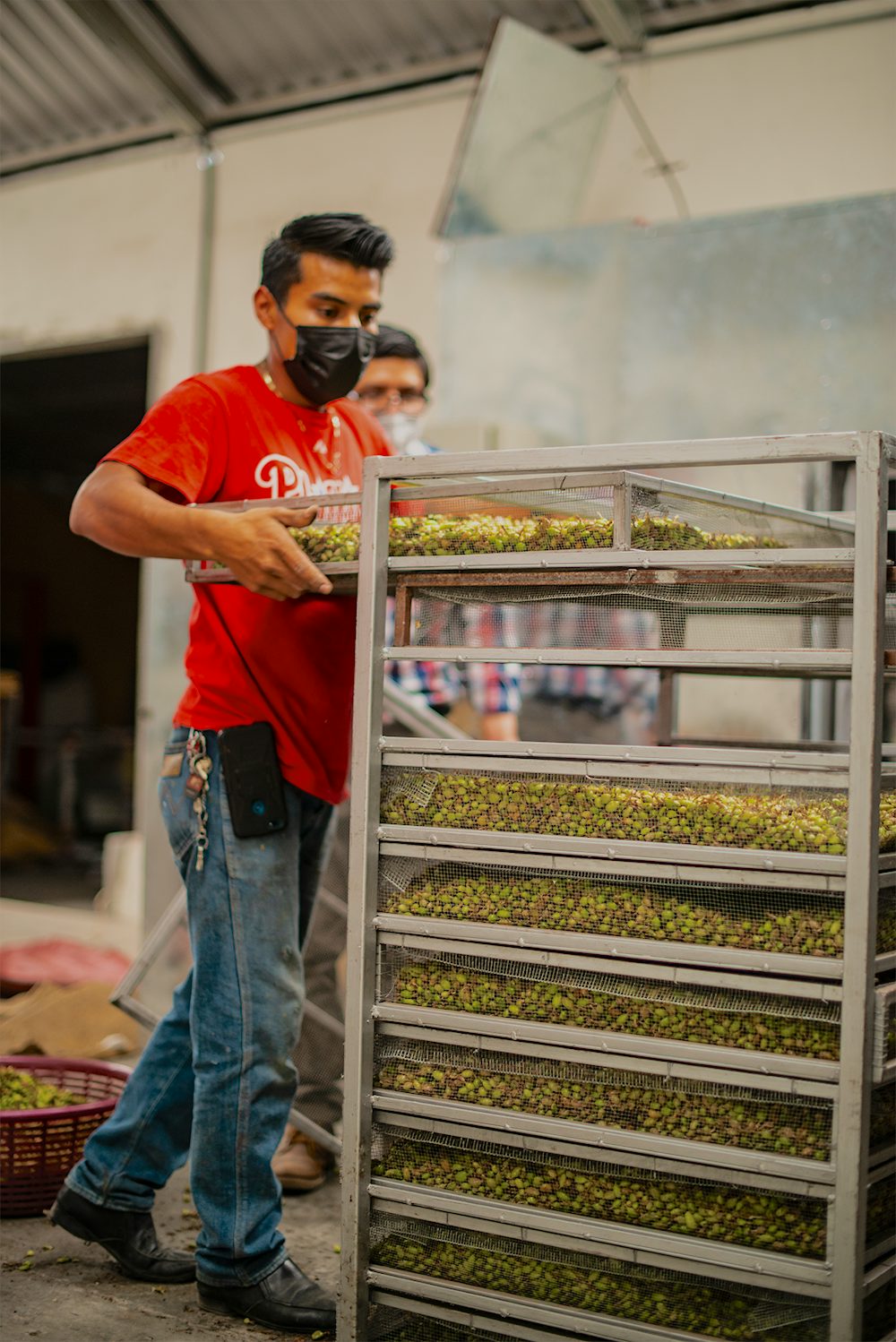 In Guatemala, Heifer partnered with Engineers Without Borders to design gas- and electric-powered prototype dryers to more efficiently dry cardamom produced by smallholder spice farmers. The dryers' standardized heat and air flow maintains the quality of the seeds, ensuring a greater profit for the producers, and reduces the rates of spoiling cardamom, a spice which rots a mere 12 hours after harvest.
Through Heifer and Cargill's Hatching Hope India project, rural farmers are harnessing digital training tools like YouTube videos and digital storyteller applications to learn about the benefits of poultry production and consumption. And in Odisha, India, solar-powered incubators allow farming families to hatch healthy chicks using a clean, renewable energy source.
For many agricultural communities in Rwanda, Senegal, Honduras, India and Nepal, Heifer installed biogas stoves for clean cooking fuel. Farmers fill the biogas units with livestock manure and water to produce energy that emits fewer polluting particles than firewood stoves — reducing waste and improving health outcomes in the process.
Despite a future dogged by a climate crisis, conflict and health emergencies, progress continues. And when smallholder farmers, like Charlotte, have access to reliable and affordable power, momentum toward a poverty- and hunger-free world increases.