In This Article
Many smallholder farmers in Nepal depend on unreliable rainfall to irrigate their crops.
Delayed rains or droughts have disastrous impacts on farmers' abilities to earn a Sustainable Living Income.
Heifer Nepal and a farmer-owned agribusiness in the village of Pashupatinagar are changing this reality with a well.
The 90-foot-deep well now serves vegetable farmer Tara Devi Mahato and 30 other households with year-round water.
Every year, Tara Devi Mahato would scan the skies, searching for that precious commodity that keeps her fields productive, her vegetables growing and her livelihood intact: rain.
Mahato lives in Pashupatinagar, a village in southeast Nepal, where she tends to seasonal vegetables on her more than 2,000 square meters of land.
Pashupatinagar lies in the Terai region, the country's southern strip known as the "food basket" because of its fertile plains and high agricultural output. But, like many other smallholder farmers in this area, Mahato depends on unreliable rainfall and the annual monsoon season to irrigate her crops.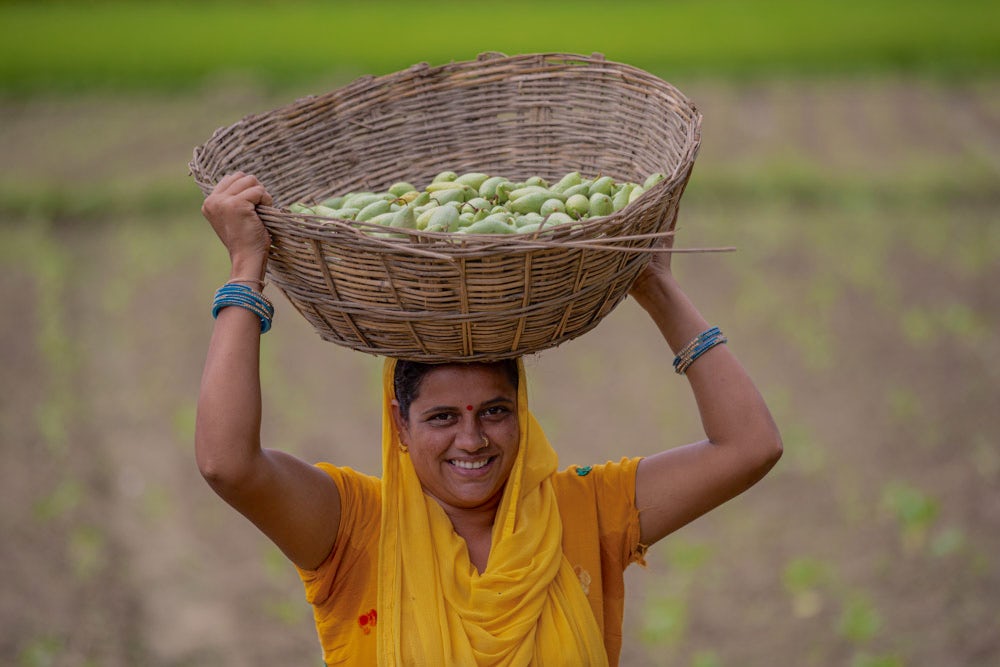 It's a frighteningly unpredictable dance with enormous consequences. Droughts or delayed rains deplete production, driving food prices up and crippling local farmers' ability to earn a Sustainable Living Income — the amount of money needed to cover costs of nutritious food, clean water, health care, education and shelter.
In short, rain is critical for Mahato and farmers like her to lead a dignified life.
"Rain patterns can either make or break us," the 39-year-old said, recalling a recent dry spell that killed her chili plants and the days she'd spend praying to rain gods, hopeful for a cloud or two. "Water is so precious. I could not make a living if the rains were delayed."
But this year, things are different. The local farmers cooperative to which Mahato belongs partnered with Heifer Nepal to construct a 90-foot-deep well in the community. Equipped with hoses and electric motors to pump the water, Mahato and 30 other farming families can now irrigate their vegetables year-round.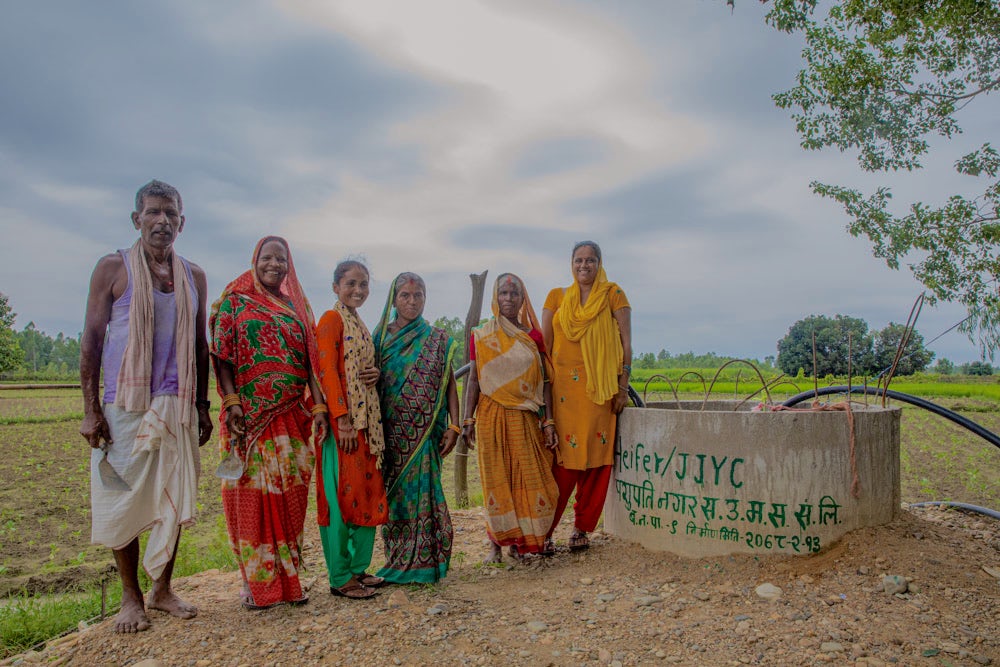 "This region is very fertile and we can produce copious quantities of vegetables," said Geeta Bk, the agribusiness manager. "We are hoping to help more farmers become vegetable entrepreneurs."
The effort, part of Heifer Nepal's Empowering Women Farmers – Phase II project, works to increase crop and livestock production to improve farmers' nutrition, food security and income. Supporting agribusinesses like Pashupatinagar — with technical training, supplies, and investment in climate-smart infrastructure like wells — strengthens farmers' self-reliance and their ability to participate in the vegetable value chain.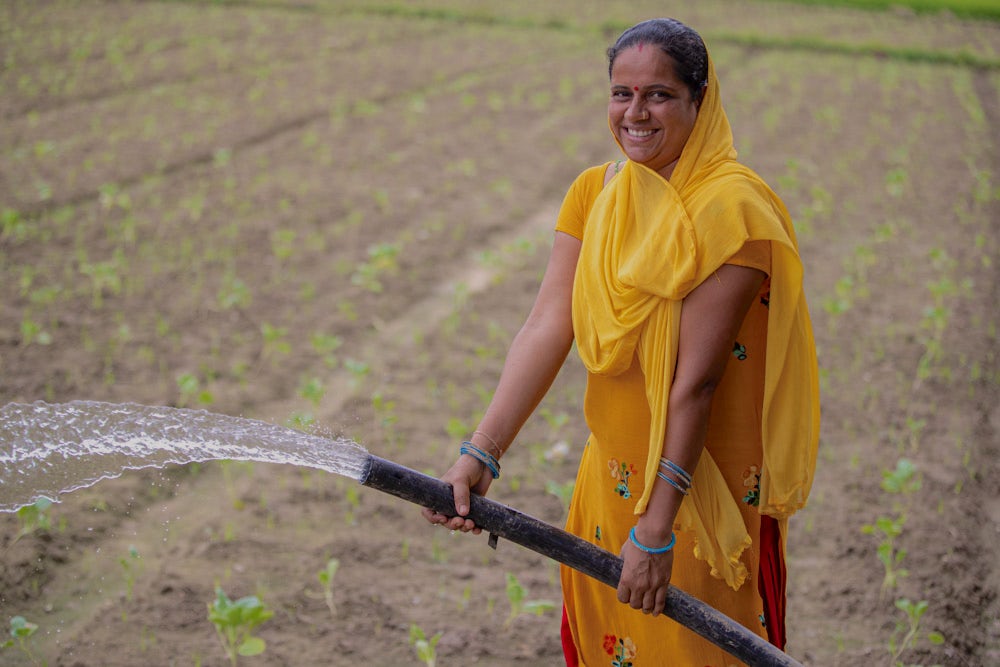 "With the help of this shallow well, I hope to make at least $295 profit from one kattha [340 square feet] of land," Mahato said.
Now, Heifer Nepal and the Pashupatinagar agribusiness are working together to construct similar wells in the region, each one a cost-efficient and simple intervention equipped to serve 30 households.
Because of their innovative efforts, Mahato and her fellow farming families no longer search the skies above — they look down, and find water at their fingertips.