To say Nepalese farmers Ganga Gharti and Rudra Pun know what it's like to stick together through adversity would be an understatement.
From 1996 to 2006, a civil war consumed rural Nepal, and families were caught between state forces and Maoist rebels. During the middle of the civil war, Maoists recruited both Gharti and Pun. During that time, Pun and Gharti met and felt a bond, partly from their shared desire to leave the rebels. It took a long time to find a moment safe enough to sneak away, but Gharti and Pun finally found one toward the end of the conflict.
"You can call it marriage or really any sort of agreement," Gharti said, "but we just left, together."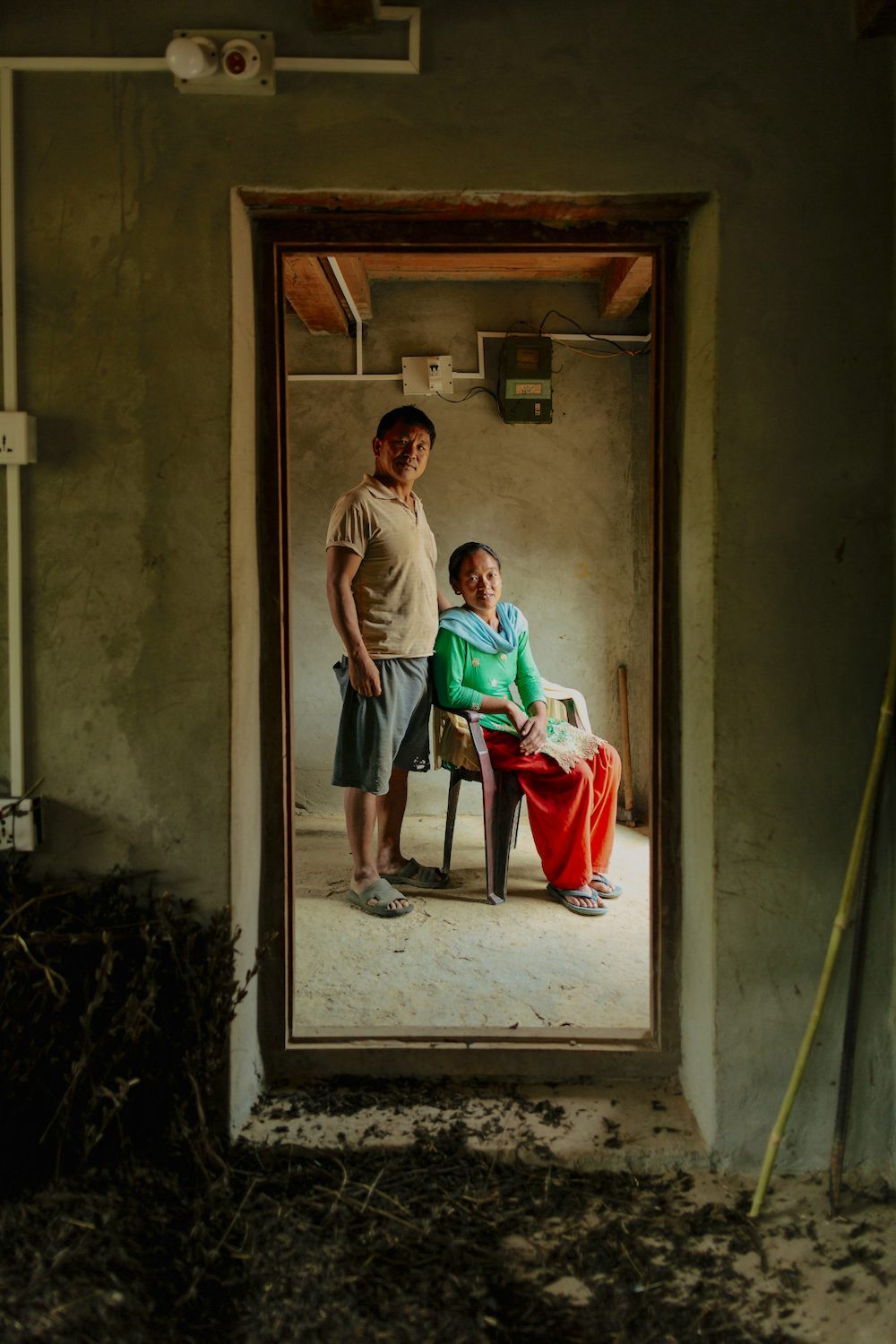 The couple had to build their lives from the ground up, and they relied on each other to do so.
For six months, Pun and Gharti moved around while working in a paper factory and avoiding contact with anyone they knew. After that, the two decided to restart in the rural town of Rihar, a place where they could find land to buy, and where Pun knew a distant relative.
Eventually, the Gharti and Pun connected with Heifer Nepal, which provided them with two goats. Seven years later, the couple tends to 55 goats as a part of their family business, and the sale of some of their animals allowed them to build a new house.
Last year, we shared the couple's story as they neared completion of house construction. Today, their house is now a fully functional home. But shortly after that milestone, the family had to face a new hardship: the COVID-19 pandemic.
"We were afraid that we will get infected, so we stayed inside and to ourselves most of the time," Gharti said. "Shops were shut, so we had to travel long distances, almost 27 kilometers [about 17 miles], in an expensive rented auto-rickshaw to buy essentials."
Although the global health crisis has been difficult for farmers in Nepal and throughout the world, Gharti and Pun are still hopeful for the future and planning to increase their herd size through a low-interest loan from their Heifer-supported cooperative.
Gharti and Pun are a part of a Heifer Nepal program that is increasing healthy livestock production, strengthening cooperatives of farmers, and connecting those farmers to markets and financial institutions.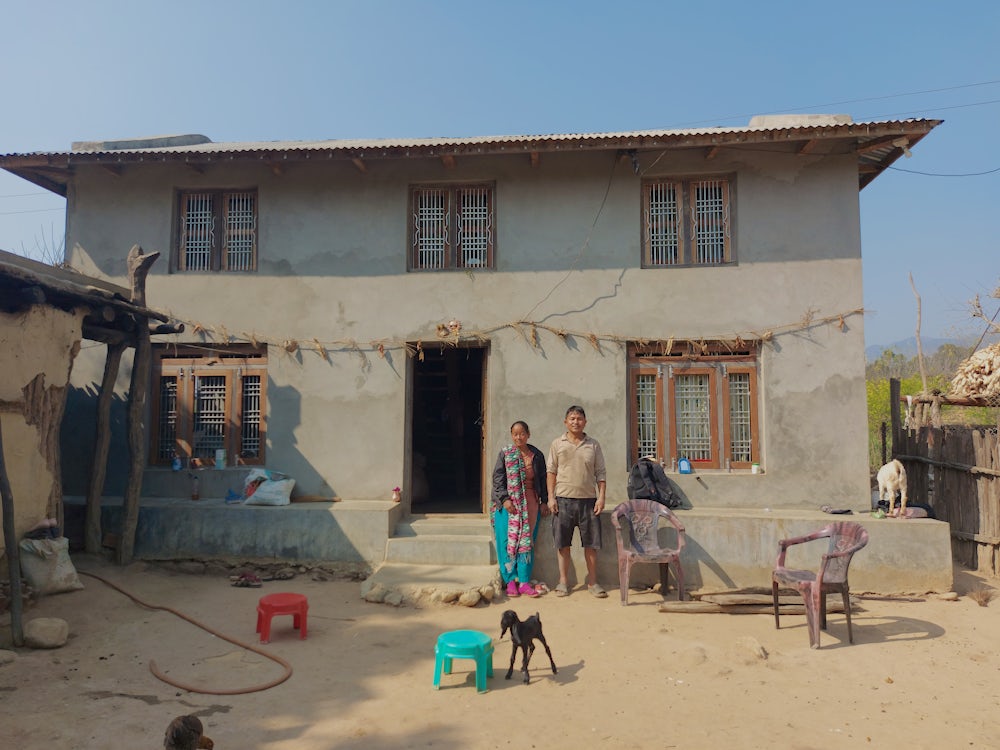 The program's next step is creating meat processing facilities that will be co-owned by producers like Gharti and Pun. The facilities will allow farmers to add value and scale to their products while providing a much-needed service to other farmers in the region. The idea is to also improve safe meat production standards in the country by example. Ultimately, the program's new phase will lead to more income for farmers to improve their livelihoods.
Gharti is already envisioning the future. "I want to improve my shed some more and if everything goes to plan, I hope to paint my house and make a better kitchen for myself," she said.