In This Article
In 2015, a 7.8-magnitude earthquake hit northwest of Kathmandu.
Many Heifer Nepal project participants were affected.
Staff from Heifer Nepal arrived with tarps and blankets the next day, then got to work on long-term solutions.
After a long road, Heifer-supported families affected by the earthquake have found their footing.
On April 25, 2015, Rednika Koirala returned home after a cooperative meeting and started eating lunch. And then the whole world started to shake.
"It was only a fraction of a second [I had] to save my father-in-law," Koirala said. "We were somehow able to take him outside." Thankfully, Koirala's children weren't inside when the earthquake hit; they had gone outside to play just before. But when they returned home, they found their house collapsed. "The entire day, we were really scared," Koirala said. "There [was a lot of] chaos."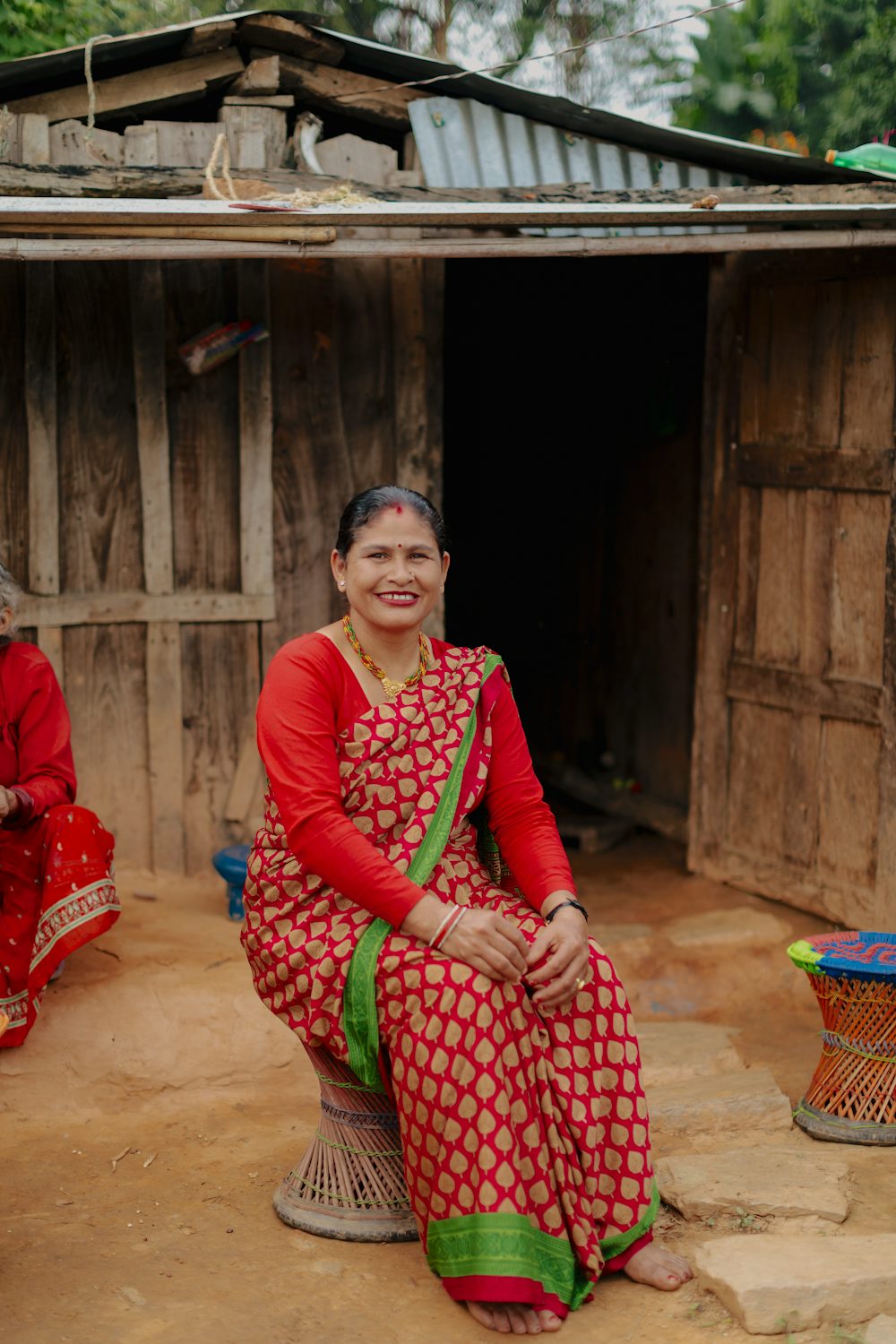 The 7.8-magnitude earthquake, with an epicenter about 50 miles northwest of Kathmandu, was the most destructive the country had seen in 80 years. It killed almost 9,000 people, and an estimated 1 million homes and buildings were damaged or destroyed. Hundreds of aftershocks followed, as well as a second, 7.3-magnitude earthquake on May 12.
On the night of April 25, Koirala and her family needed protection from the elements, but materials were scarce. "Somehow, we were able to create a temporary shelter comprised of jute bags," Koirala said. Under the jute-bag hut, it got crowded: Koirala's family shared the space with her brother-in-law's family, and each of them brought their goats.
"In total, [there were] 15 of us and 17 goats under the same shelter," she said. That night, everyone took a turn staying awake to keep the leopards away from the now-vulnerable goats.
In a nearby community, Sovita Acharya also lost her home. "Even if I remember this, it really scares me today," Acharya said. "And what scared us the most is, where might be our family members? My house was already gone, so I kept thinking, 'Where might be my mother and father?'"
Once the worst of the tremors subsided, Acharya said she and her neighbors gathered together and cried. "There were lots of adverse effect. We used to be scared, and our bodies used to shake a lot."
The next day, someone from Heifer Nepal, which had been working in the area since 2010, arrived to check on the community. "Heifer was the first organization that came to our area with materials," Acharya said. "There was a big shortage of these tarpaulins and blankets. We could not buy them in the market if we had money. [They] assured us [by saying], 'Please don't be scared … we'll help you.'"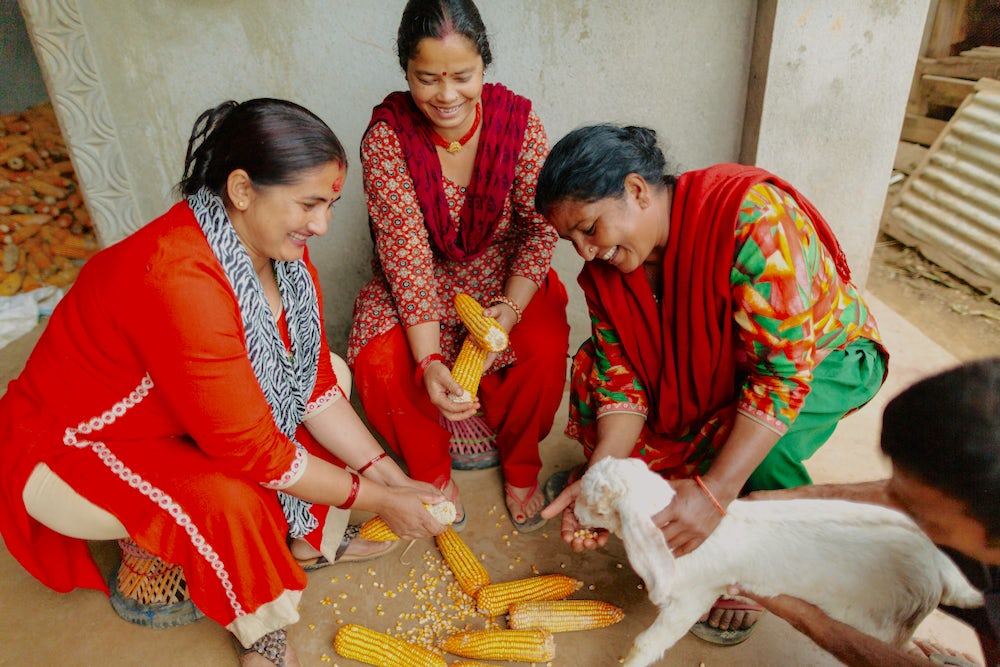 Not far away, Koirala and her extended family lived in their makeshift shelter for about two months. But as the rainy season approached, changes had to be made.
Heifer Nepal gave 15,000 rupees (about $132) each to 16,402 project participant families who were affected by the earthquake. Families then used the money to build new houses and revive their goat businesses. The money allowed Koirala's family to build a rustic, more permanent shelter without selling their six goats, which were not yet ready for market.
"If I had sold those small goats," Koirala said, "then I would have … sold them at just 15,000 or 20,000 rupees [$132-175]. But since I was able to grow them, I was able to sell them at 50,000 rupees each [$438]."
The family stayed in the new structure for three and a half years. Koirala said, "It felt as if we were staying inside a big palace" after staying under the temporary shelter for so long. "We were able to separate goats from human beings inside the cottage."
With Heifer's support, Koirala built her goat rearing business back up. Koirala is a part of a cooperative Heifer helped create, and it has been invaluable for people raising and selling goats in the area.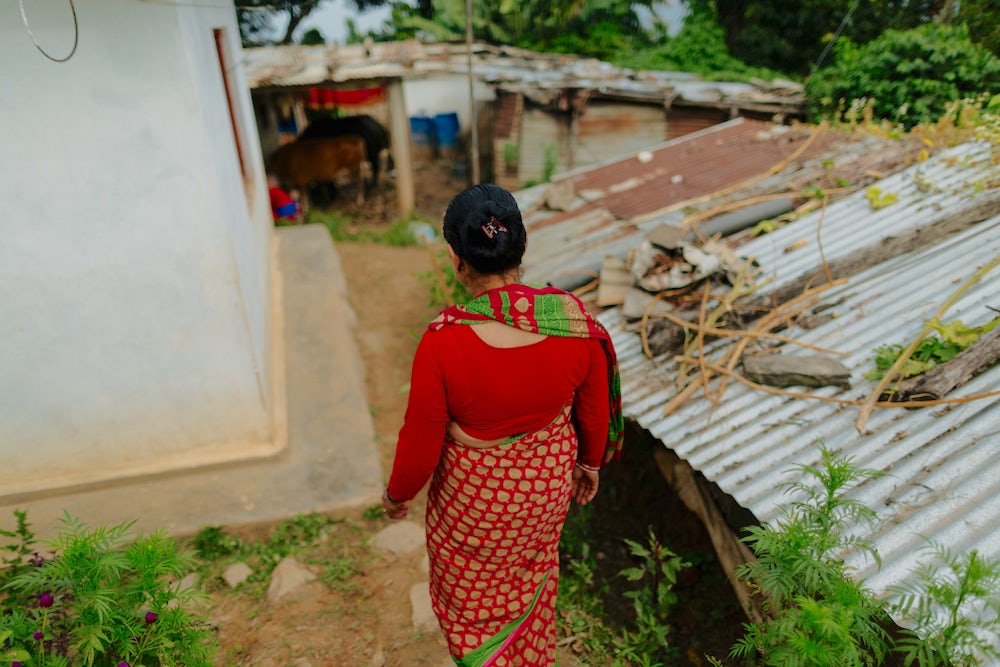 "We used to rear goats, but we did not know where to take them and sell them," Koirala said. "But because of the cooperative, there is proper marketing of the goats. That's why it's easier for us to sell them. The cooperative carries out the coordination with the traders."
Four years after the earthquake Koirala's family finally moved into a proper house, built with money earned primarily from selling goats. And they're sleeping better at night, not just because they're more comfortable but because they have peace of mind.
"This is an earthquake-resistant building," Koirala said, "so we're sure if [an earthquake] comes, nothing will happen."
She has tentative plans to build a new animal shelter in place of the old building that housed her family, but she said it's tough because she has a deep connection to the place.
"More than this reinforced house, I love my cottage," Koirala said. "Because it saved so many lives, 15 human beings and 17 goats."