Dr. E.R. "Al" Henning
Carlisle, IA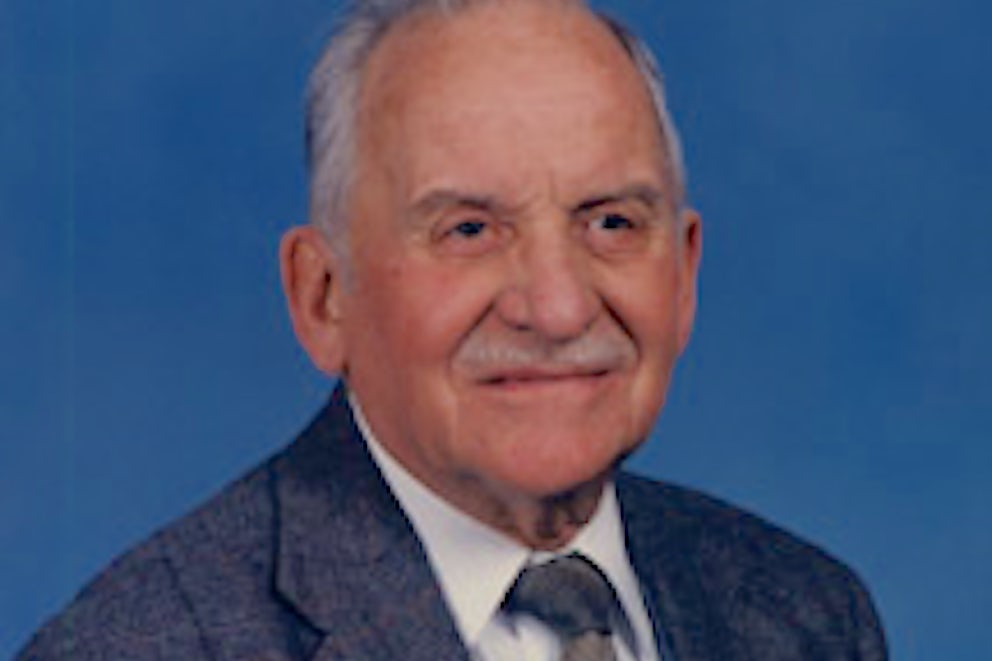 Al Henning was born in Scranton, IA in 1920. He graduated from Scranton High School and from Iowa State University Veterinary College. In 1943 he married Dorothy DeLong at Lake City. He practiced large animal veterinary medicine in Albany, MO and Breda, IA for 32 years.
In 1975, Al volunteered with Heifer Project International and he and Dorothy flew with a plane load of Holstein Heifers to establish a dairy farm in Mbeya, Tanzania. Upon returning to Iowa two years later he became manager of the Diamond Laboratories (Syntex) animal test farm at Carlisle, Iowa until his retirement in 1988. After Dorothy's death he married Carol Keeling of rural Des Moines.
During his life Al served on the Carroll County Conservation Board and Heifer International Foundation Board of Trustees and volunteered as a mediator in Polk County Small Claims court. He was active in the Wheatland Presbyterian Church in Breda and the Carlisle Christian Church. Al was an agriculturalist who maintained farming and cattle operations in Iowa and eastern Montana. He especially enjoyed hosting and visiting friends and exchange students from around the world.
Dr. E.R. Henning passed away in Des Moines on January 25, 2004.