Heather Amy Knopp
Boulder, CO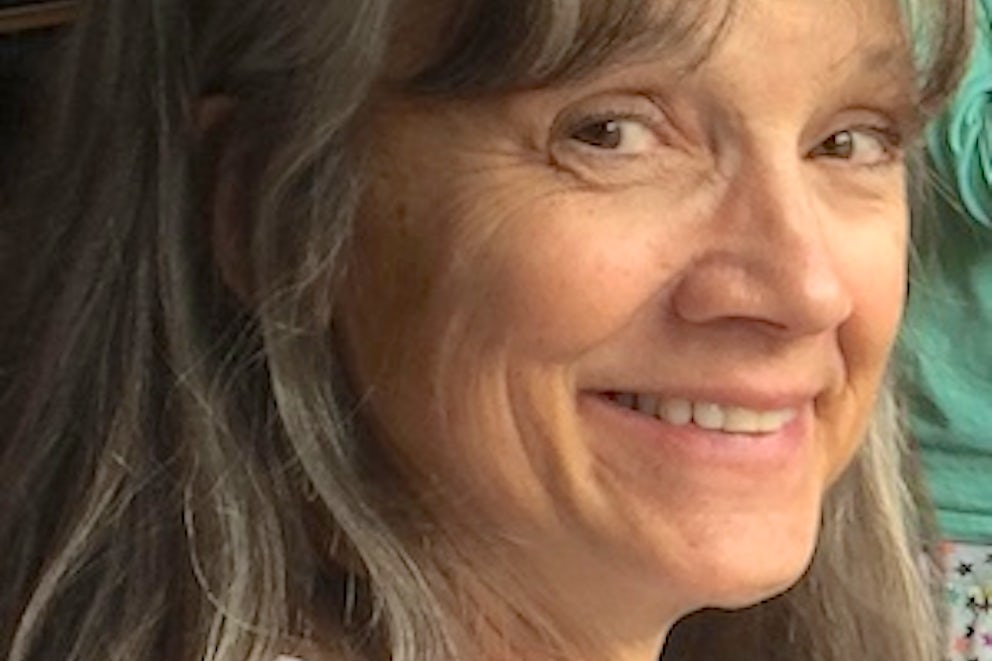 Heather Amy Knopp passed away peacefully in her Boulder, Colorado home on Tuesday, June 11, 2019, in the presence of her family.
Heather was born in Ridgewood, New Jersey, grew up in Wyckoff, New Jersey, the fourth daughter of Walter and Betty Knopp. She attended local schools and graduated with a BA and MA from the University of Colorado in Boulder.
Following her graduation, she served in the Peace Corp for three years, stationed in Chiquimula, Guatemala. She subsequently taught English in Cuzco, Peru before returning to the USA in 1984. Heather's Montessori teaching career began in Saluda, NC. She returned to Boulder and worked as a preschool teacher at Mountain Shadows Montessori (Boulder) and Mitchell Montessori (Denver). She was instrumental in the establishment of the Montessori program in the Boulder Valley School system, from which she retired in 2017.
Heather was a living, breathing National Geographic subscription and traveled around the world multiple times. Over the course of many years, she traveled to Nepal, Kashmir, India, Turkey, Cyprus, Europe, South America, Africa and the Pacific Islands. She has seen the Pyramids, the Taj Mahal, the Blue Mosque, Kathmandu, Machu Picchu and the Greek Isles, to name only a few. She trekked higher than Mount Everest base camp, and did much scuba diving in her favorite place of all, Bali. Heather always returned with slides, tales of adventure and culinary experiences.
She cautioned people not to delay their 'bucket list', and certainly took her own advice. Her bucket list was the size of a super tanker, and she completed hers on June 3 when Trevor Noah brought South Africa to her during a FaceTime conversation. She often said that she was not a collector of things, she was collecting experiences. Heather was particularly fond of hiking and the outdoors and was an avid reader.
She is survived by her mother, Margaret Elisabeth (Betty) Knopp of Columbus, NC; her sisters, Jennifer (David) Pettinicchi, Cynthia (Frank) McKinstrie; her aunt, Mary Smith; nephews, Andrew Davidson, Paul Davidson, Grant McKinstrie, Ryan Gardner; nieces, Katie Knopp, Kelly Pettinicchi and Ana Pettinicchi. Heather was pre-deceased by her father, Walter Knopp, and her sister, Anita Knopp.