Adelia Croley
Little Rock, AR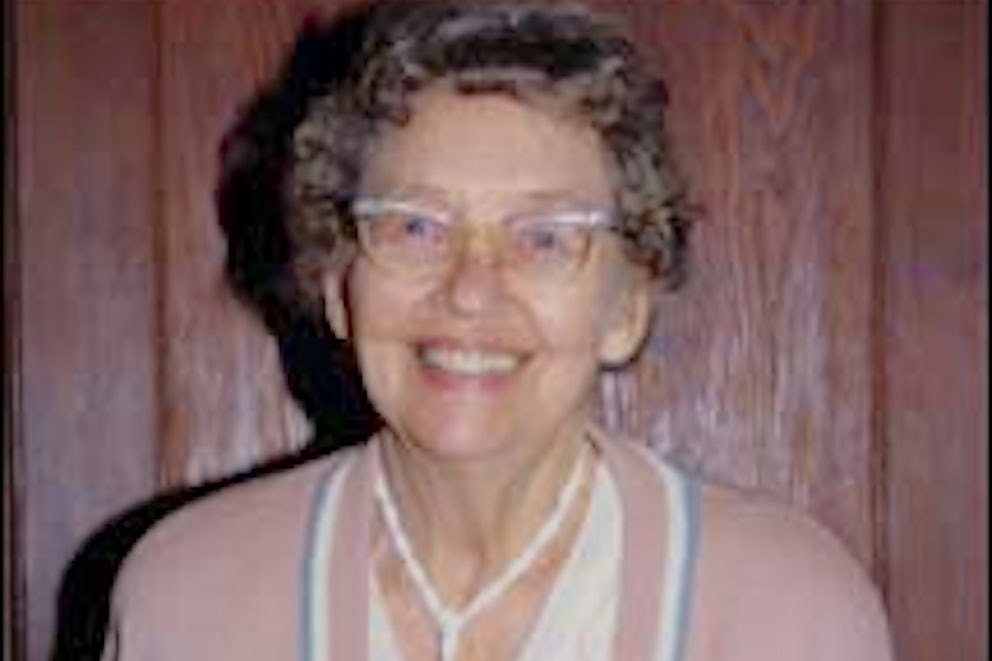 The many people who knew and loved Adelia Croley will have many different memories of her. Heifer International remembers her as a person who was truly generous. Born on November 27, 1907, Adelia lived with her parents in Diamond Bluff, Wisconsin. In the early 30's, she moved to New York City to pursue her writing career. There she met her husband, Victor. Victor wanted to raise cattle, so they moved to Arkansas in the 1950s. She departed this life March 17, 1998 at the age of 90.
We remember Adelia as a very giving woman who gave of her time and talents. But, the giving didn't stop there. She lived a very modest life so that she could generously give to Heifer to help needy people around the world. When asked in an earlier interview why she gave to Heifer, she replied, 'the fact that my gift is multiplied by families, who pass their first animal offspring on to someone else, is the reason.'
Mrs. Croley's first gift to Heifer International Foundation was in 1985 in the form of a Gift Annuity. Between the years of 1985 and 1996 she established 5 annuities. But, she did not stop there. She also included Heifer in her will. As we remember Adelia we can see that her legacy will live on through Heifer as her gifts continue to lift needy families out of hunger and poverty, in ongoing celebration of the values by which she lived.
A memorial was established in 1998 with Heifer International Foundation from the bequest of Adelia Croley totaling $47,000. Every year, income from the Adelia Croley Memorial will be used by Heifer International to help families produce food and income for themselves.