La Promesa Guatemalan Coffee
Single-Origin from Guatemala
Specialty-grade medium roast Arabica coffee with notes of milk chocolate, honey and fruit
12 oz. bag vacuum packed in either ground or whole bean
Sorry, this product is sold out.
About La Promesa Coffee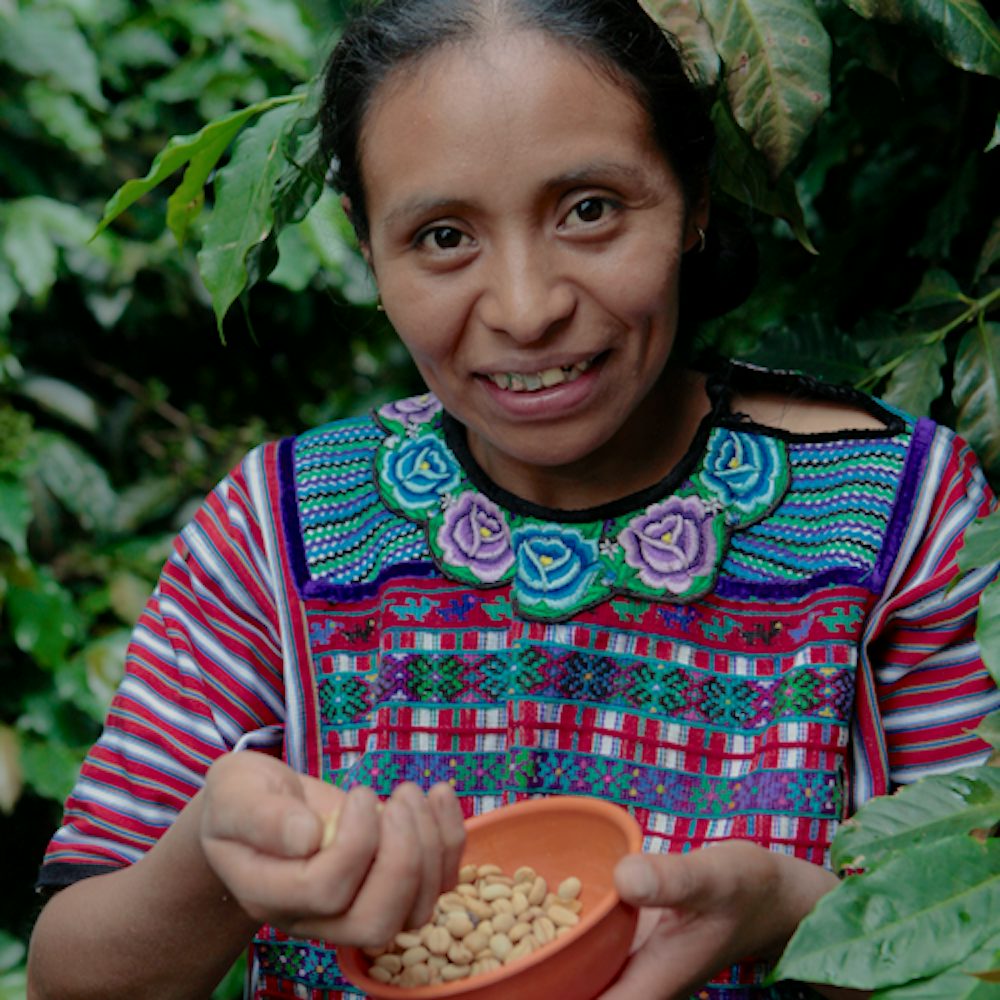 Every bag of La Promesa Coffee is a promise of environmental, social and economic sustainability for the small-scale women farmers who produce it. Grown in the highlands of the Huehuetenango region of Guatemala, every delicious cup demonstrates our commitment to income diversification through entrepreneurship.
Your purchase of La Promesa Guatemalan coffee enables families struggling with hunger and poverty an opportunity to achieve lives of true self-determination and dignity. In fact, La Promesa farmers earn more than 3.5X higher net incomes than many coffee farmers in the region due to their high quality coffee and the fair business practices we promote.
La Promesa coffee is sourced for Heifer by Thrive Farmers. This certified B-Corp has a radically inclusive economic sourcing model that pays farmers significantly more than typical prices.
Product Details
Medium roast Arabica coffee
Tasting notes: milk chocolate, honey, fruit
Growing region: Huehuetenango western highlands of Guatemala (1300-1800 ft)
12 oz. bag vacuum packed in either ground or whole bean
Direct Trade with small-scale women farmers (ACODIHUE Cooperative)
FREE standard shipping to addresses in the United States
Brewing Tips
You can brew La Promesa medium roast coffee using any method you choose. Here are a few recommended ratios and grind settings to get you started.
Drip Coffee Maker: 6 parts water to 1 part coffee. Medium-fine grind.
Pour Over: 16 parts water to 1 part coffee. Medium-coarse grind.
French Press: 15 parts water to 1 part coffee. Coarse grind.
Our Work with Coffee Farmers
In the video below, Heifer president and chief executive officer Pierre Ferrari explains the income gap facing coffee farmers and how Heifer is working to help coffee farmers diversify and earn a dignified income.
Dignified Incomes for Coffee Farmers
Shipping and Returns
Standard ground shipping via UPS to anywhere in the United States is free for all orders. Expedited shipping options are available for an additional fee. Costs for expedited shipping are based on your location and will be calculated using your zip code during the checkout process. Currently, we are not able to deliver coffee to addresses outside the United States.
If you are unsatisfied with your coffee for any reason, please contact us at info@heifer.org or call us at 855-9HUNGER to arrange a refund or exchange.