In This Article
The COVID-19 outbreak is affecting people the world over.
Heifer's country program offices are adapting to the current reality to keep project participants, staff members and communities safe.
Country programs are paying close attention to national governments to make the most informed decisions possible.
As a global pandemic affects lives and economies around the globe, Heifer International staff are trying their best to continue the work of ending hunger and poverty despite quarantines, shortages and travel bans. These are summaries of dispatches from Heifer country offices that are having to adapt in the face of the coronavirus outbreak.
Bangladesh (From March 15)
Subrata Chowdhury, senior training manager, sent an update saying the government of Bangladesh is restricting international travel, especially to and from Europe. All educational institutions are shut down until March 31, and large public events have been canceled. In addition, Chowdhury wrote: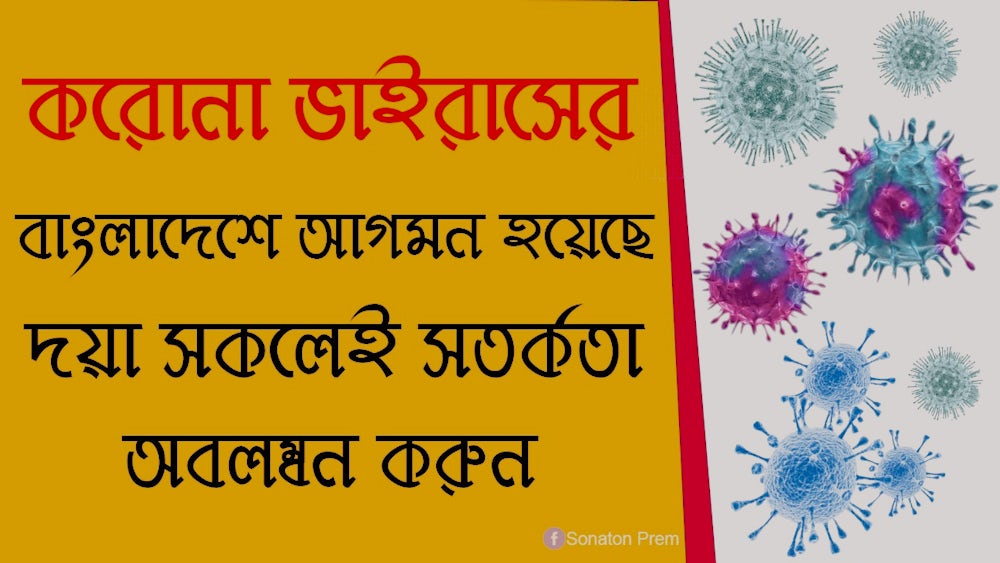 At the Heifer Bangladesh country and regional offices, we're making sure our workplaces are clean and hygienic, and we're promoting regular and thorough handwashing. Careful measures are taken for field movement, especially avoiding airplane and public transport and large crowds. The office will allow flexible leave and encourage staff taking leave for any kind of sickness.
At the project participant level, coronavirus leaflets will be collected from the Health Ministry, and we will print and disseminate them to self-help groups. Those groups will be aware of coronavirus in group meetings, and those meetings will be discontinued in the case of a critical situation.
Update (March 22)
The Bangladesh offices are closed as of March 23, and employees are working from home. The expected date of reopening is April 6.
Ecuador (March 16)
Valentina Gonzalez, communications officer, said Heifer Ecuador staff members are working from home, in conjunction with decisions made by the national government. The Ecuador office is also making sure staff members are aware of other measures taken by the government, including closing public services except health, security and emergency services. Grocery stores, medical services and agricultural industries will remain open.
National flights are suspended until April 5. Travel to other provinces is suspended. Until April 5, drivers will only be able to operate their vehicles every other day — cars that have a license plate ending in an odd number can drive Monday/Wednesday/Friday/Sunday, those with an even number Tuesday/Thursday/Saturday.
The government is also promoting the hashtag #quedateencasa as a reminder that staying home is the best way to keep everyone healthy.
Update (March 19)
Andrea Maldonado, human resources officer, provided an additional update from Ecuador, noting that the Public Health Ministry of Ecuador reports 260 confirmed positive cases, 481 suspected cases and of the confirmed cases, four people have died and three have recovered.
Heifer Ecuador continues to work from home. Each manager for Heifer Ecuador is monitoring the state of their teams and the communities where Heifer works day-to-day. María Clara Osejo, training officer, held a meeting through Facebook Live to learn how each area and the women we work with are doing. The meeting was a success and allowed real-time contact in various provinces.
Ghana (March 19)
Abraham Nti, accounts officer, said the country now has nine confirmed cases. As of yet, there are no confirmed cases of internal transmission. There's now a travel ban from countries that have at least 200 COVID-19 cases. Ghanaian citizens returning from one of those countries must be quarantined for 14 days. Even though shops aren't closed yet, the streets are empty. There are no social gatherings, no funerals, no school.
Heifer Ghana has suspended field visits, although some staff members live in project participant communities. Coaching, training and other field activities that involve social interaction have been stopped. Leadership will shortly make the decision whether to close the offices. Of particular concern is that many staff members rely on public transportation. The government is sending daily updates, which the Ghana office is using to inform decisions.
Mexico (March 17)
Victor Garcia, country director: "We're following the protocol from the secretary of health. We're reducing visits to the field, and when we are going, we're making sure we have everything we need to disinfect appropriately. Something else [going on] is that it is difficult to equip people with sanitizer, gloves, face masks … it's practically impossible to get them. We're looking into closing the office while following protocol of Mexican government."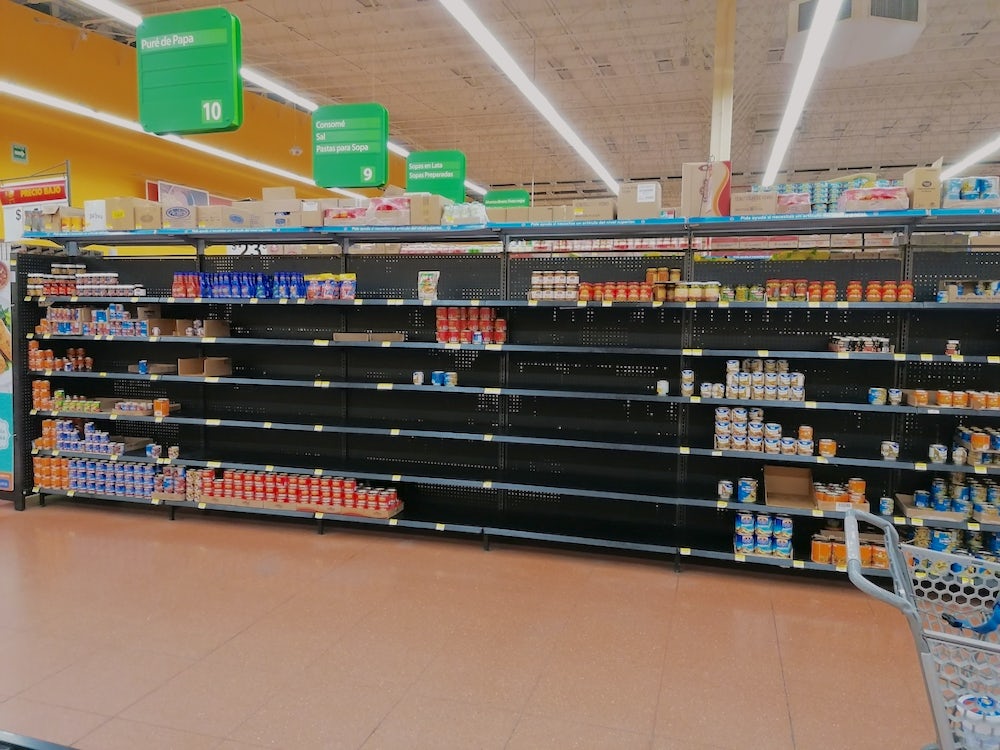 Cesar Sanchez, communication officer: "Right now, we're sending out some points to follow for offices. The use of antibacterial gels that have at least 70 percent alcohol, especially for those in the field, because they're in contact with a lot of people. We're also using gloves when we're in contact with money or animals. We're cleaning work areas before and after use, using antibacterial cleaners or bleach to disinfect. We've reduced in-person meetings by using available technology for teleconferences. We're not participating in large gatherings or events with lots of people, postponing events. Country Director Victor Garcia has to approve any domestic or international travel with the intention of reducing travel to only what is essential. We're following codes of keeping appropriate distance between people, not using greetings with hands or kisses."
Uganda (March 20)
Via email, Uganda Country Director William Matovu shared this update:
"Please note that while Uganda has not yet registered a case of COVID-19, on the evening of Wednesday, March 18, 2020, presidential directives were issued on the prevention for potential spread of the virus. Among the directives was the immediate closure of all academic institutions and suspension of any form of gathering for a period of 32 days.
"This directive has implications for Heifer's work, and thus the management team sat and forthwith suspended all field-related activities for a period of 32 days. We will communicate the decision to farmers, donors and partners. Subsequently, most staff will work from home. Safety measures are in place for a few staff that will operate from office."
Zambia (March 19)
Communications Officer Pezo Siabasimbi noted that Zambia has reported its first two confirmed cases, and as such, there has been ministerial notification to put all mitigation plans into action. With immediate effect, Heifer Zambia will ensure that all staff are encouraged to work from home for two weeks effective March 20, 2020, to minimize physical contact. During this period, mobile internet services will be provided for effective communication. All offices will be equipped with sanitary materials.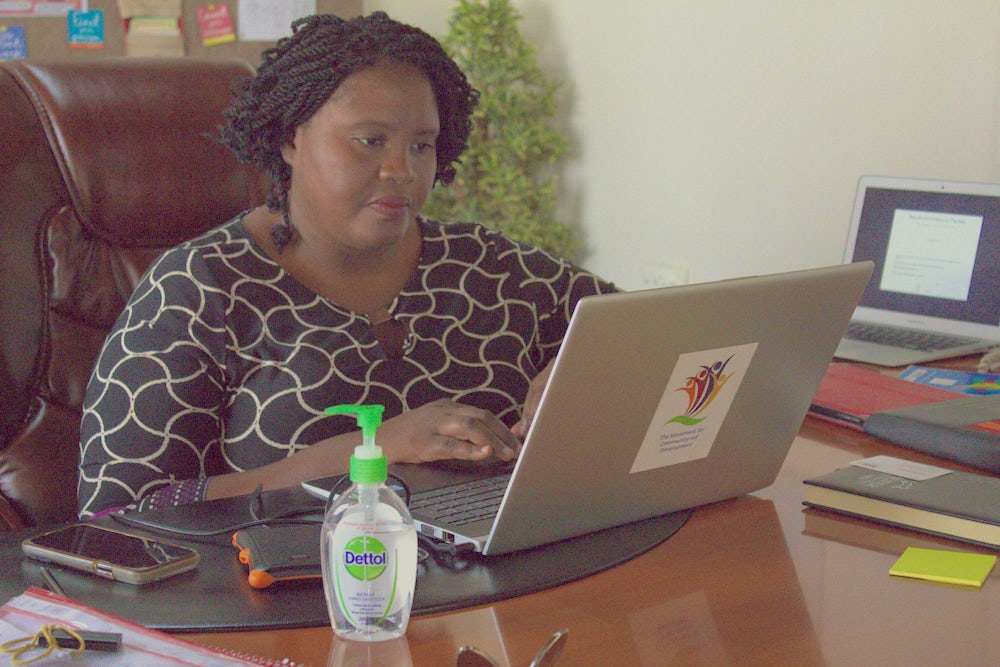 Staff are encouraged to use zoom for all meetings when necessary. All staff are encouraged not to attend gatherings for more than 100 people e.g. workshops, funerals, church activities. Furthermore, we have been encouraged to greet with a palms-together gesture, waving or use namaste greeting to avoid handshakes.
All field travel will be suspended with immediate effect until further notice and guidance from the government ministries. Staff in project areas should make a final trip to the field and distribute leaflets on COVID-19 from the Ministry of Health as part of our contribution in dissemination of information.
---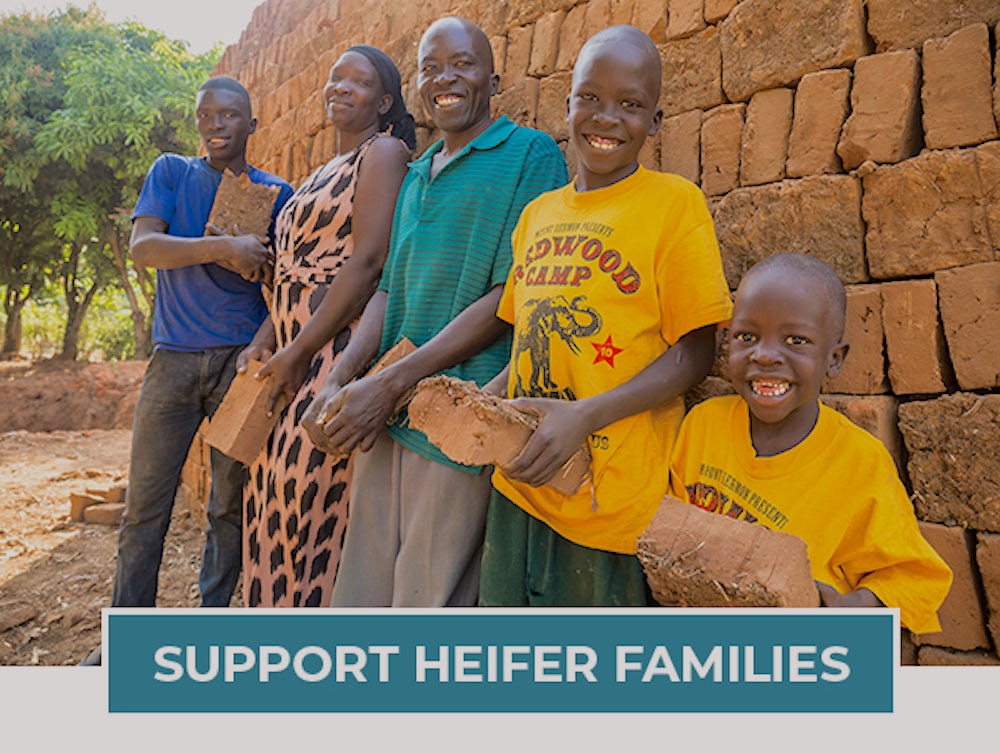 We have something to ask. For the families we serve, this new and changing reality could mean not being able to earn an income, or feed their children. Help us support these families and your gift will be matched — doubling the support we can provide.