Newsworthy
COVID-19 Pandemic Affects Heifer Guatemala's Work
In This Article
The COVID-19 pandemic spans the globe, and Heifer country programs are adapting to keep staff and project participants safe.
Heifer staff members who can are working from home.
Heifer staff technicians are actively seeking work-arounds and solutions to help participants through this time of uncertainty.
As a global pandemic affects lives and economies around the globe, Heifer International staff are trying their best to continue the work of ending hunger and poverty despite quarantines, shortages and travel bans. This is a dispatch from a Heifer country office that's having to adapt in the face of the coronavirus outbreak.
Rolando Lopez, a communications officer for Heifer Guatemala, sent this dispatch from Heifer's field office in Guatemala City.
Are Heifer's offices open in Guatemala?
Our Offices are partially opened a few days of the week so that we can do some work that has to be done in the office.
Are Heifer staffers still working?
For now just the administrative team is working at the office while everyone else is working from home. Our field technicians are working to strategically respond to some of the basic needs of projects. But every activity was suspended until new instructions for our president.
What are the worries and concerns for Heifer Guatemala project participants?
Our project participants are in a state of economic uncertainty. Cattle farmers, for example, are worried about the future of their businesses due to restrictions on mobility and trade. These farmers are especially affected because they usually sell their meat on market days and use the profits to maintain their family and their businesses. They rely on this income. Our field technicians are talking to them, via cellphone, and they are advising them on issues like animal fodder conservation. They are also brainstorming alternate markets and methods of selling their products.
The textile sector of the Lake Atitlán basin is probably the most affected because, without tourism, many artisans will not earn the profits that they usually do at this time of year. Many of our participants tend to depend on these sales this season because they are so high that they tend to provide for the rest of the year.
Farmers in the agriculture sector are also worried. Specifically, spice producers in our Bosques Project are unsure how and to whom they will sell their products. For the moment they are limiting themselves to collecting cocoa and honey.
Our field technicians have not been able to make their usual visits to the communities. Participants are concerned that the projects won't continue since many of them do not have mobile phones.
How are Heifer project participants preparing for potential illness?
Right now they are all doing what they are being told by the president and the campaigns, mostly being in their homes (though agricultural labor is not restricted) and trying to take care of themselves by cleaning their hands.
Are there any travel restrictions or other measures that are keeping you from getting out to project sites?
Well, right now the president gave orders to stop all labor in the public and private sector until March 31 (there might be some changes depending on the development of the virus), to stop the virus spreading. There are no restrictions to travel inside the country. But all of our frontiers are closed (land, air and sea).
Does daily life look different in Guatemala now? If so, how?
Yes. There is no public transport, there is uncertainty of the economic future, there are many informal workers that are asking themselves what are they going to do, malls and commercial stores are closed. Just the markets, pharmacies and other basic need suppliers are open (but their employees are figuring out how to get to their places of work).
---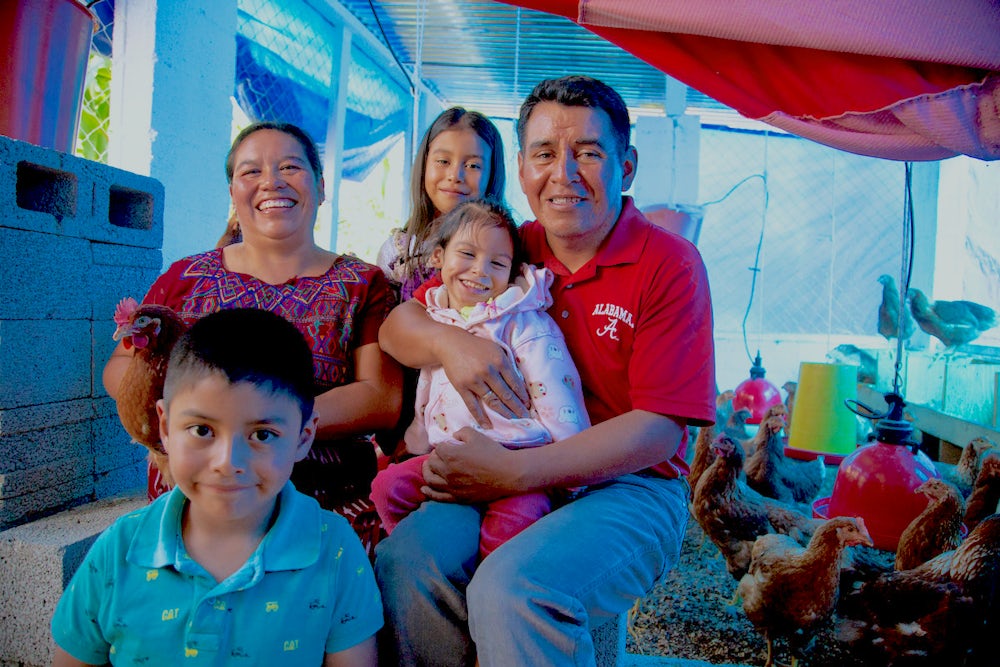 We have something to ask. For the families we serve, this new and changing reality could mean not being able to earn an income, or feed their children. Help us support these families and your gift will be matched — doubling the support we can provide.