Gender has significant influence on literacy and education in Nepal due to rigid social norms that perpetuate discrimination and inequality. A quarter of primary-school-age girls aren't enrolled at all, compared to only 14% of boys.
Many girls who do attend are forced to drop out early because of poverty, limited access to facilities, early marriage or being forced to prioritize a heavy burden of household or agricultural labor over their education.
The consequences of this inequity are stark: Female literacy in the country is only 60%, while male literacy is nearly 80%. Not attending school also puts girls at a higher risk of trafficking, abuse, early marriage and a lifetime of limited potential.
The Heifer Nepal team realized early on that the challenges women face in adulthood are deeply rooted in the education disparity of girls and, in 2000, initiated a program to voluntarily contribute a part of their salary every month to support the education of girls from its project sites.
The program provided necessary materials, like backpacks, school uniforms and stationery, to keep each recipient in school for a year. It has continued in small numbers year after year and, with the help of additional donors, hit a milestone in 2022 — supporting nearly 400 girls.
Heifer's employees are deeply committed to the communities we serve, and our team in Nepal is one inspiring example of this dedication. In celebration of them and all the girls fighting for an education around the world, we're proud to share photos from a heartwarming moment in this year's effort — the day the girls received their supplies and, despite the odds, get to go back to school.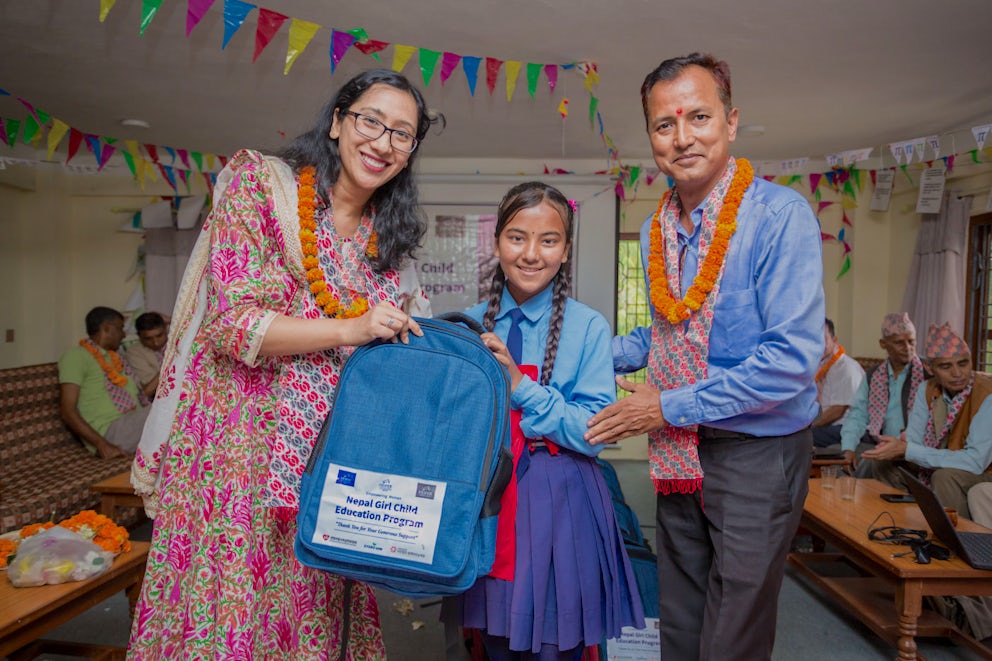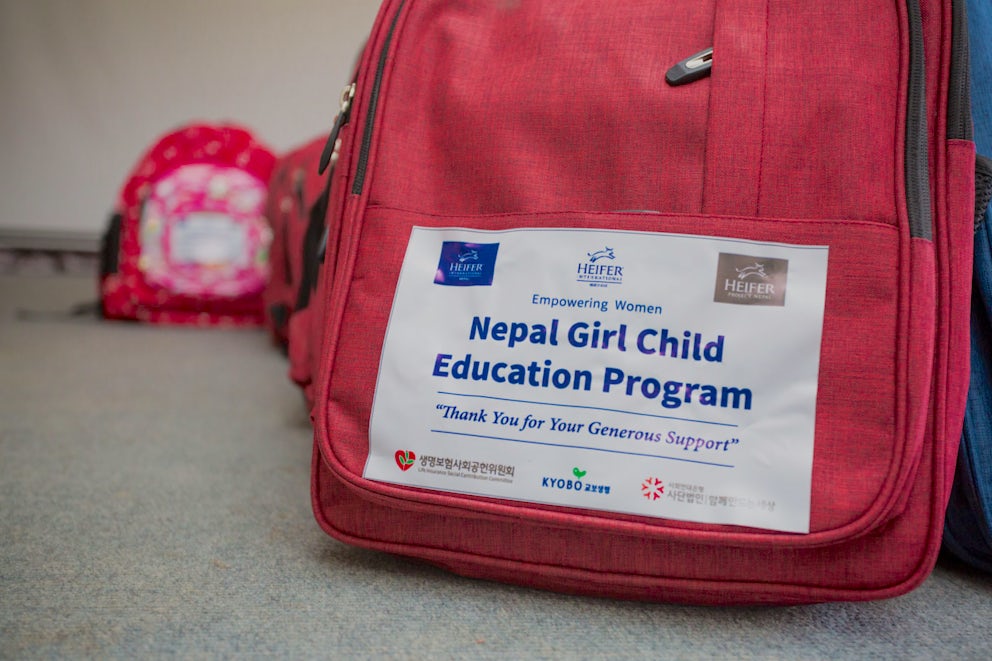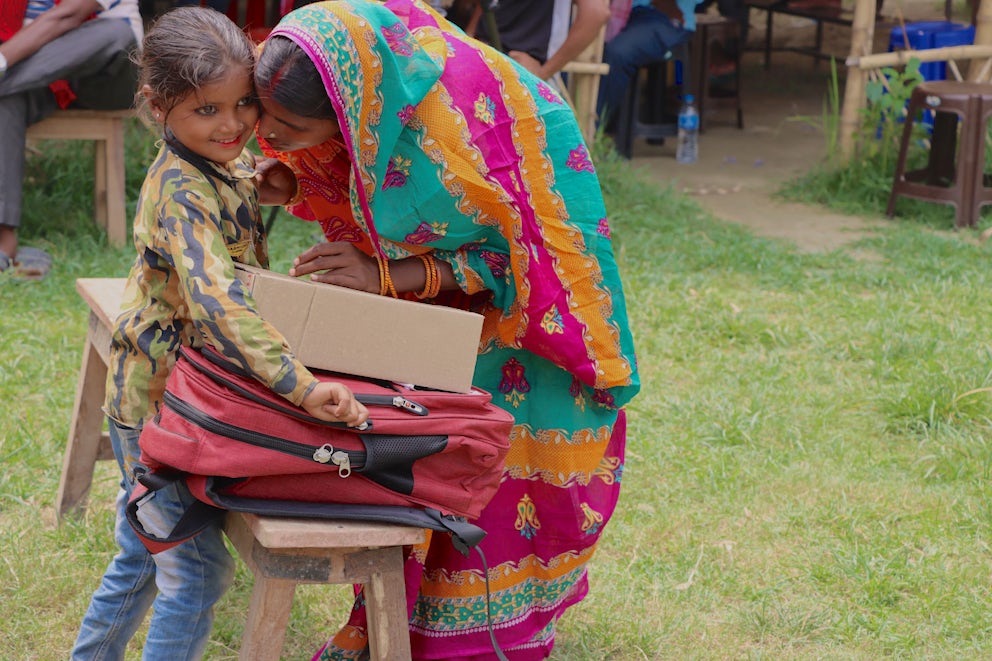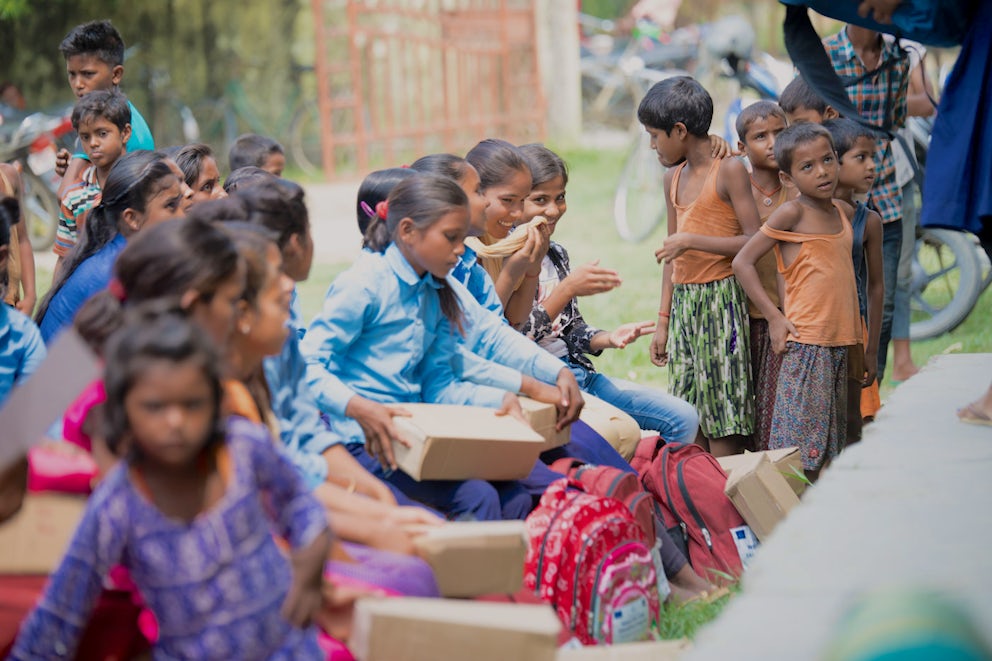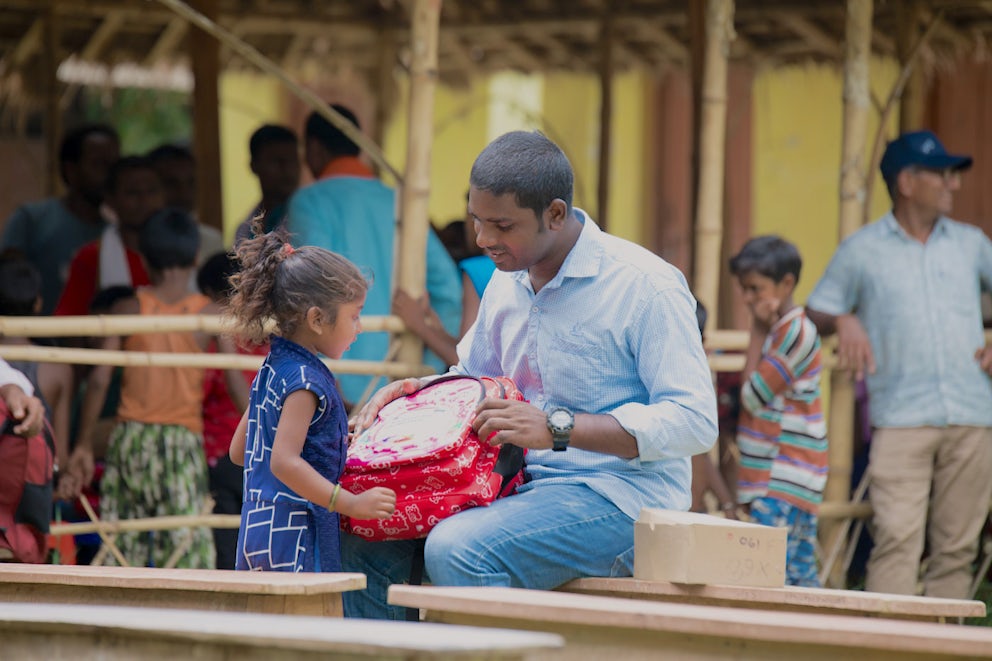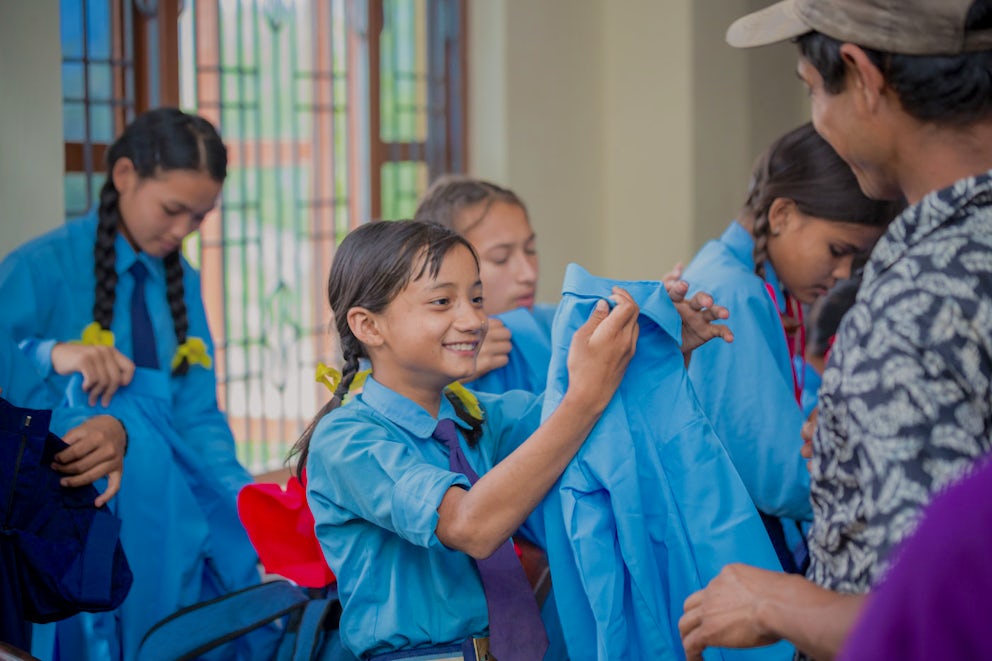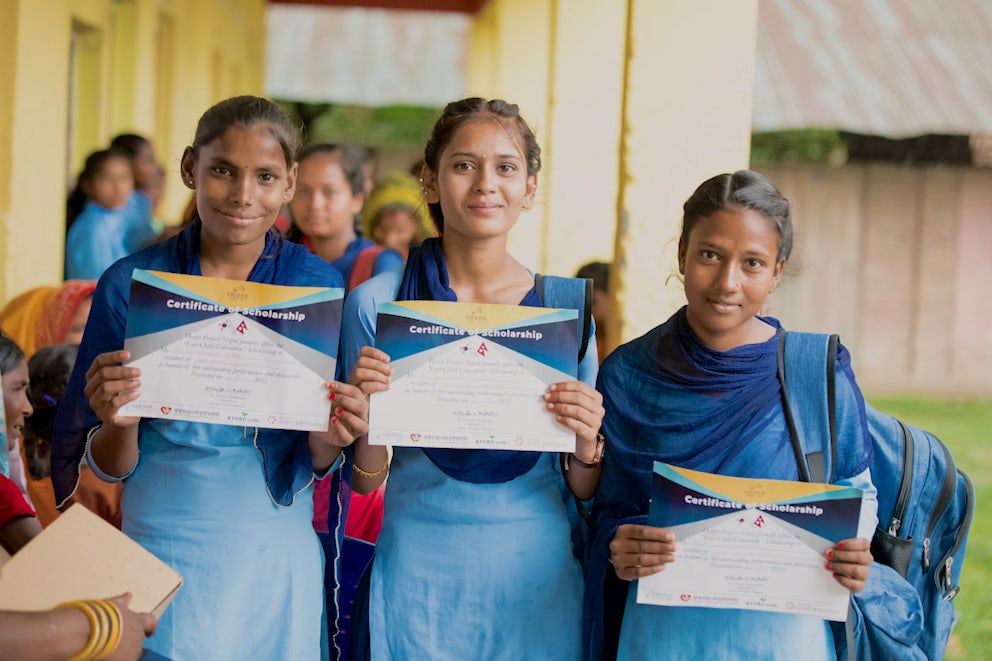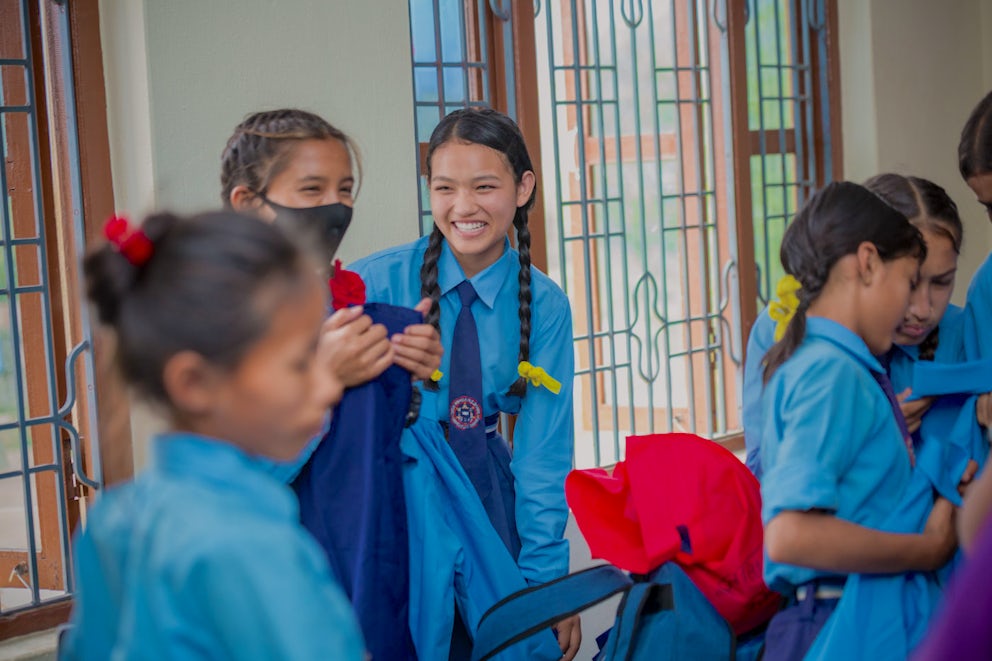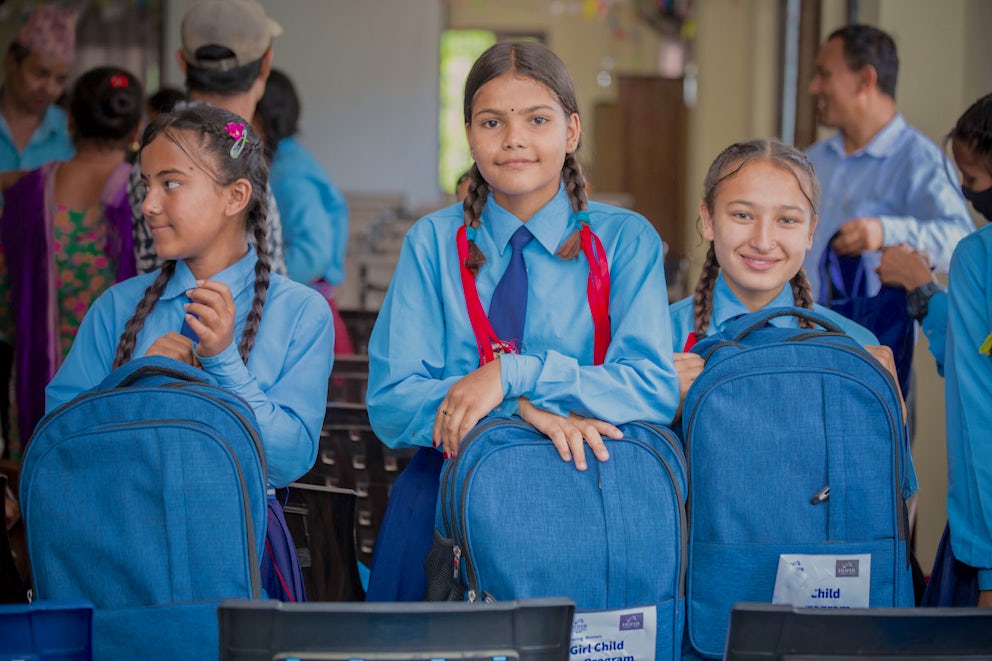 How You Can Help
This back-to-school season, you can make a difference in the lives of children and families around the world. Your support today will go toward Heifer's mission helping people overcome poverty and earn more income, so they can provide for their families' basic needs and build a better future, including sending their children to school.