In This Article
Monsoon-season rains are leading to floods and landslides in much of South Asia.
The effects of the rain-related disasters are particularly dangerous this year, and they have left millions displaced.
Some of Heifer International's project participants have been affected by the floods and landslides.
Heifer's in-country teams will continue to monitor and assess the situation while working to support families affected by the disasters.
Torrential rains from the seasonal monsoon in South Asia are leading to extremely dangerous landslides and floods that are displacing millions. Bangladesh, Bhutan, India, Myanmar and Nepal are already experiencing the devastating effects of rain-induced disasters, with the end of the monsoon season not typically arriving until September.
According to The Kathmandu Post, it's one of the deadliest monsoon seasons Nepal has seen in more than a decade. Between the onset of the monsoon and July 15, Nepal's Disaster Risk Reduction Authority recorded 116 fatalities and 50 missing people, with 1,500 displaced from their homes. Damage to infrastructure like roads, bridges and hydropower projects is a common theme in the hardest hit areas of the country.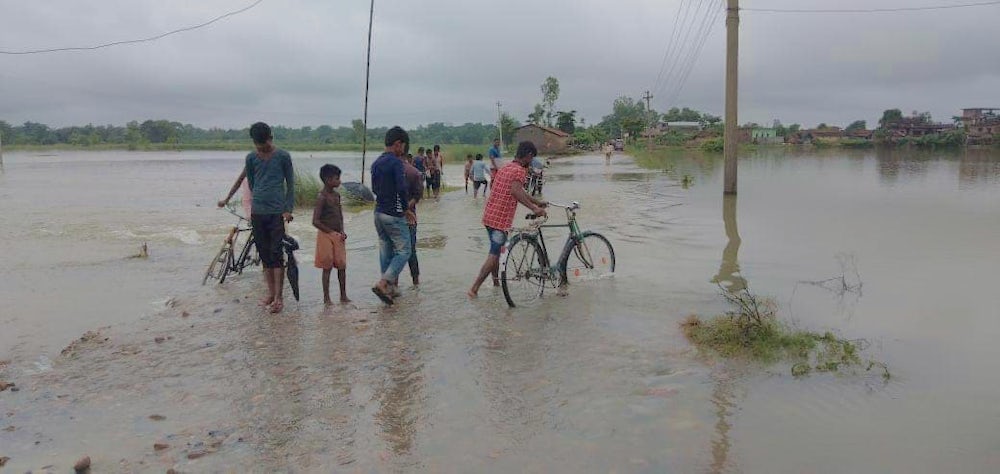 Of Heifer International's project participants in Nepal, 259 households were affected by floods and landslides. Of those affected, two were killed. Another 25 families were displaced, and 19 houses were destroyed. Farmers also collectively lost 25 cows, 944 chickens and 13 other animals.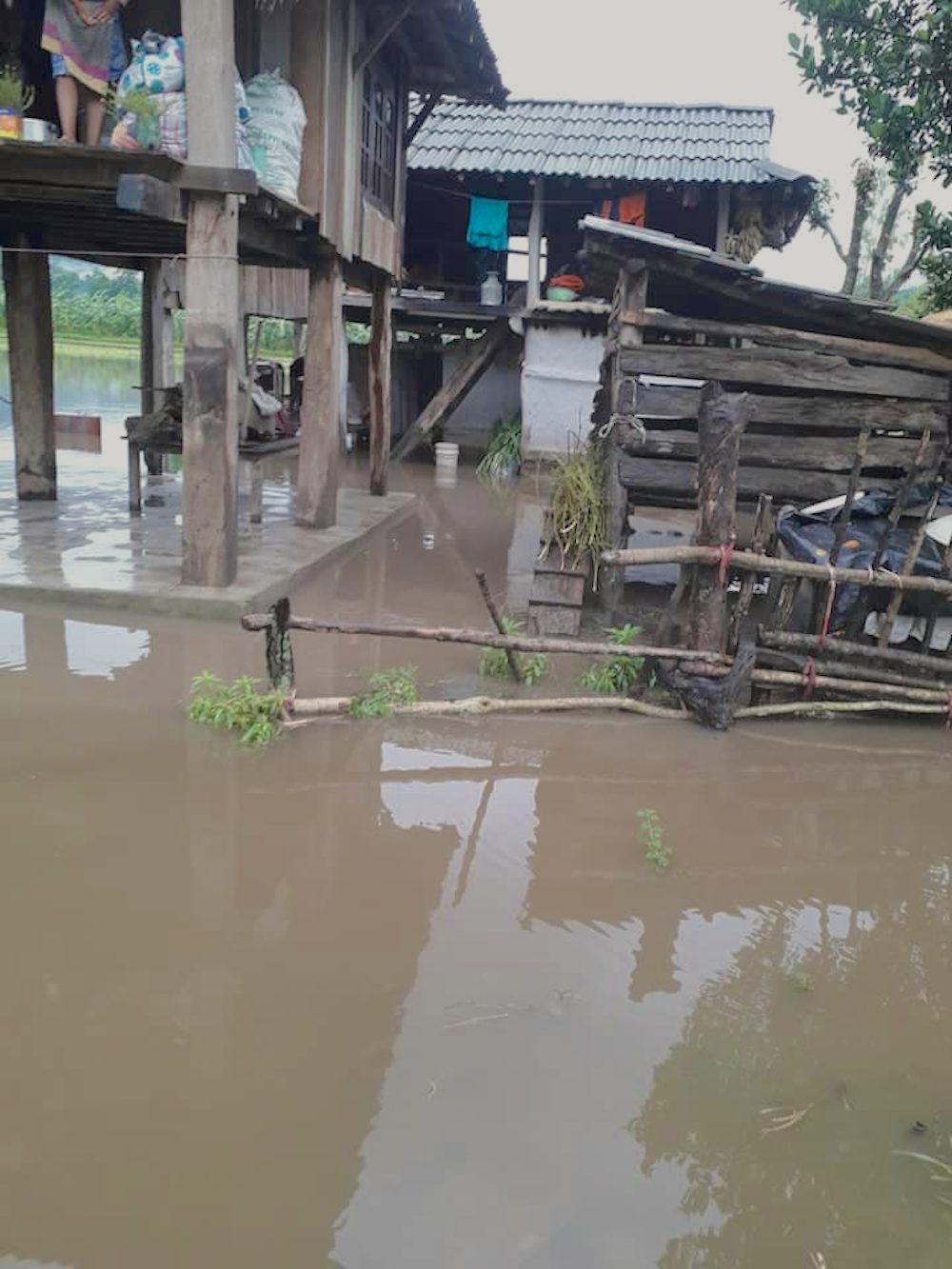 In Bihar, India, where Heifer works with goat and poultry farmers, retention reservoirs are already overflowing, as are several rivers. According to the state's disaster management agency, about 218,000 people have been affected thus far. Transportation is disrupted due to flooding, and Bihar's minister of agriculture expressed concern about widespread damage to crops. Some project participant families have reported inundation of agricultural land and damage to crops.
Along with floods, the state of Bihar is also struggling with nearly 19,000 cases of COVID-19. In response, the government imposed a strict lockdown from July 16 to July 31. Only emergency services will be allowed during this period. Due to the combination of the flooding and a pandemic, experts are bracing for both a spike in the number of positive cases in the coming days and aggravation of food insecurity for the rural poor.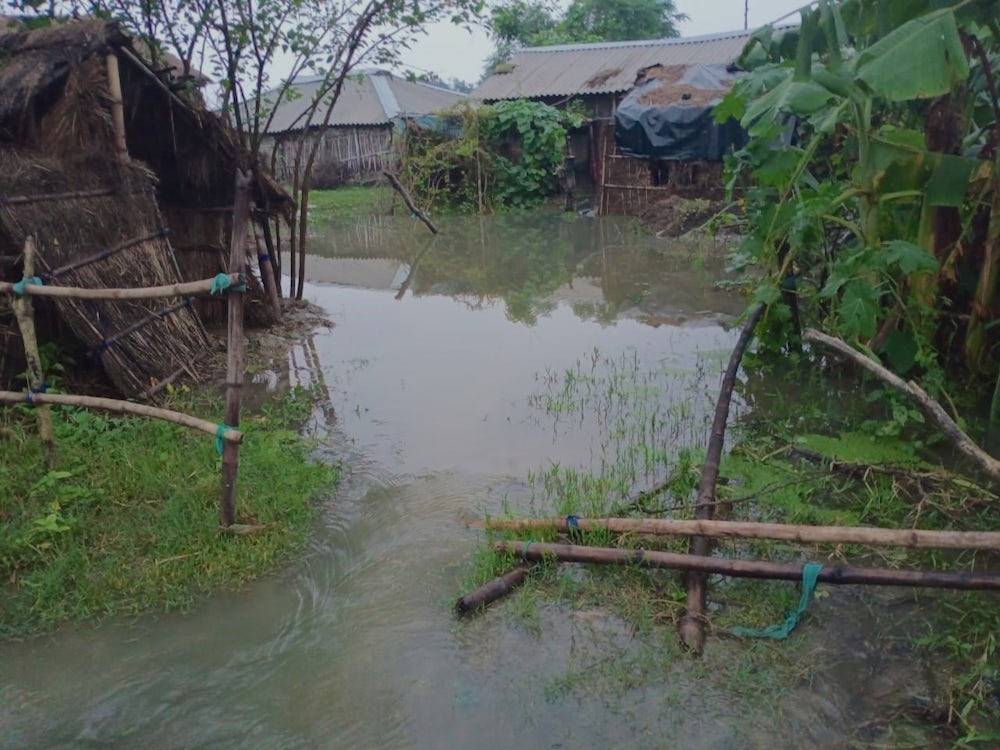 Heifer's country program offices in South Asia will continue to assess the situation to find the most effective way to support the families affected. While Heifer is not a relief organization, we have a responsibility to help at-risk communities prepare for and mitigate the potential impact of disasters and, when disaster does strike, help families get back on their feet and ready to rebuild for the future. Our role is to provide project participants with short-term provisional support — food, water and transportation — while keeping a long-term focus on the rehabilitation of livestock and agricultural systems.
If you would like to support our efforts, please consider donating to our disaster rehabilitation fund.
This article was updated on July 20, 2020, with more information about the situation in Bihar.