MAJOR EARTHQUAKE STRIKES HAITI
A massive 7.2 magnitude temblor off the coast of Haiti has caused widespread casualties and reduced parts of the southern peninsula to rubble.
You can help families find the shelter and food needed to weather these crises by making a gift to Heifer today. 100% of funds raised will go directly to Heifer families in Haiti, to provide urgent necessities.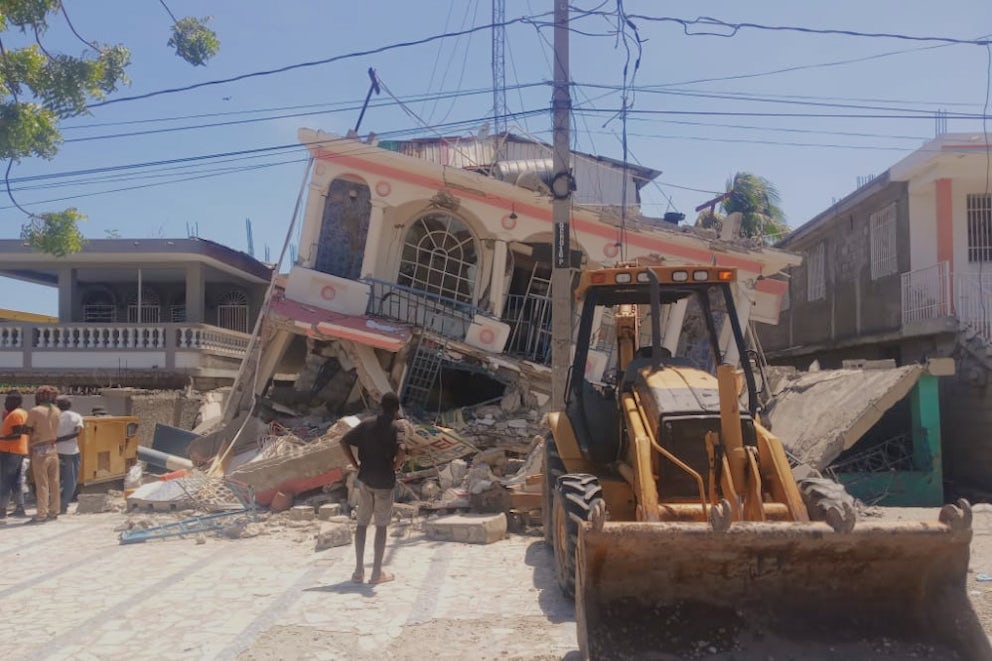 How Heifer Haiti is Responding
"It is easier to count the houses that remain standing than those damaged or completely destroyed. A surreal scene." — Hervil Cherubin, Haiti Country Director

After the earthquake struck on August 14, the country was hit with Tropical Storm Grace a few days later, which brought heavy rain and slowed rescue and relief efforts. The death toll has surpassed 2,200, with more than 300 people still missing. More than 60,000 homes were damaged, half of which were destroyed. Over the weekend, Heifer staff visited the affected area and strategized about how to deliver help to the affected communities. They created an intervention plan to provide:
tarps
sanitary kits
food rations
water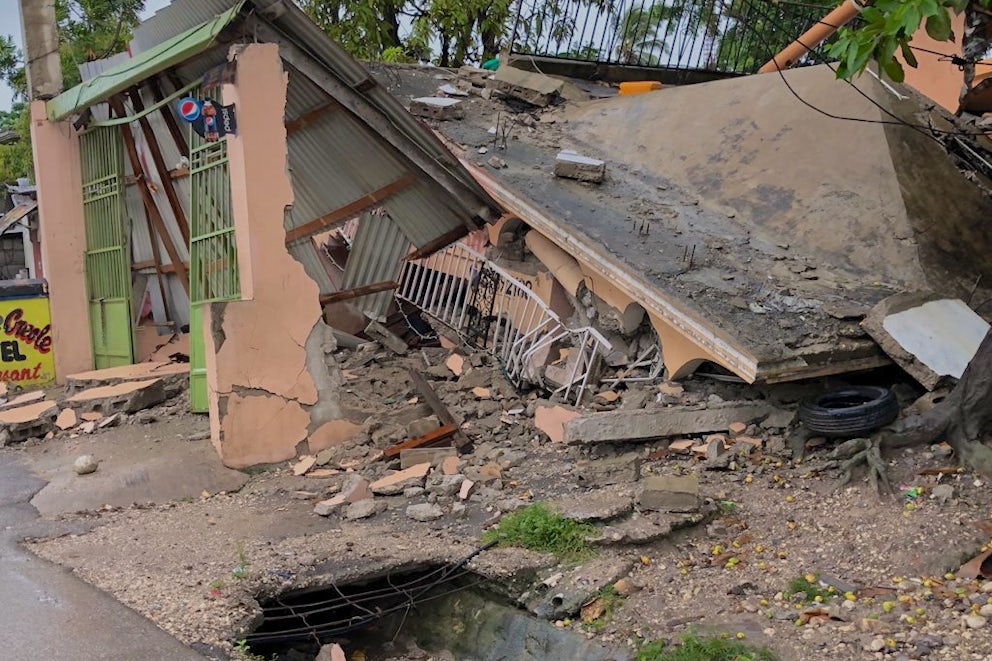 The Earthquake in Haiti: Intense Devastation, Compounding Fragility Amid the COVID-19 Pandemic
The full extent of the damage caused by Saturday's 7.2-magnitude earthquake centered near the Caribbean island of Hispaniola may not be known for months. In the meantime, the people of Haiti's southwestern region, which was hardest hit by the quake, are grieving.
Read Our Blog Now
Disaster position statement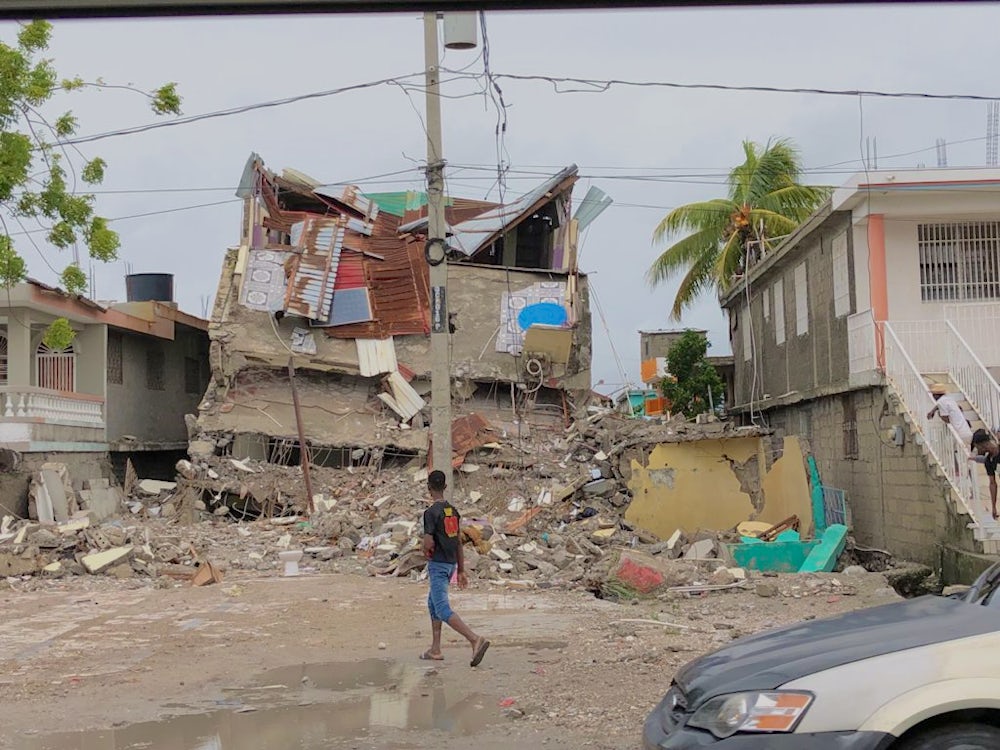 Heifer International works with vulnerable communities in disaster-prone areas. We help at-risk communities prepare for and mitigate the potential impact of disasters.
While not a disaster relief agency, in the event of a major disaster that exceeds a project community's capacity to respond, Heifer partners with relief and recovery agencies and first responders on the ground to support the efforts in communities where we work, with a focus on livestock and agricultural systems rehabilitation.
Our role is to provide short-term provisional support — food, water and transportation — with an emphasis on helping Heifer project participants.
And, because so many project communities are located in areas sensitive to climatic events, we raise money for our disaster rehabilitation fund all year round.
Large-scale fundraising will only be considered when there is a significant geographic impact or when a large number of Heifer communities or families are impacted.
We build strong communities
Though we cannot predict where the next disaster will strike, our Community Managed Disaster Risk Reduction training helps families prepare for the worst.
Participants learn:
To secure livestock and feed
To harvest crops for food
To secure water and firewood
To identify evacuation centers
To safeguard important papers, education materials and cash
While we are not a relief organization, we have a responsibility to our families to get them back on their feet and ready to rebuild for the long term. Mother Nature can lash out anywhere at any time. That's why we also have our Disaster Rehabilitation Fund.