Culture
Meet the BFFs in Zambia Who Mobilized Their Community to Overcome Poverty
In This Article
Best friends Omeli Tabulo and Belina Musha tried Cokes and doughnuts for the first time to celebrate their new incomes.
Along with 18 other women, they recruited teachers for local children and created small loans for one another.
Since seeking out Heifer International for resources and training, the group has established a successful dairy processing facility.
This piece is an excerpt of "A Good Night's Rest in Zambia" from Heifer International's World Arkmagazine.
Late in the afternoon, friends Omeli Kaposo Tabulo and Belina Musha send bouts of laughter into the ether. The two are reminiscing about the hardship their lives presented before Heifer International Zambia, before they became dairy farmers with a healthy income
"We used to get grass... then we would put it in a sack for us just to make a mattress," Tabulo said. "No pillow, you use your arm for a pillow."
Musha added, "You can't sleep, you wake up tired. Then you have to make another one. It would take months because the grass needs to dry out."
A freshly made mattress is pretty soft, but over time, it will eventually become lopsided as the grass breaks up, which is an added challenge when sharing a bed with a spouse and maybe even a young child.
"It's funny, we can laugh about it," Tabulo said. "But we never used to laugh about it. That was real life."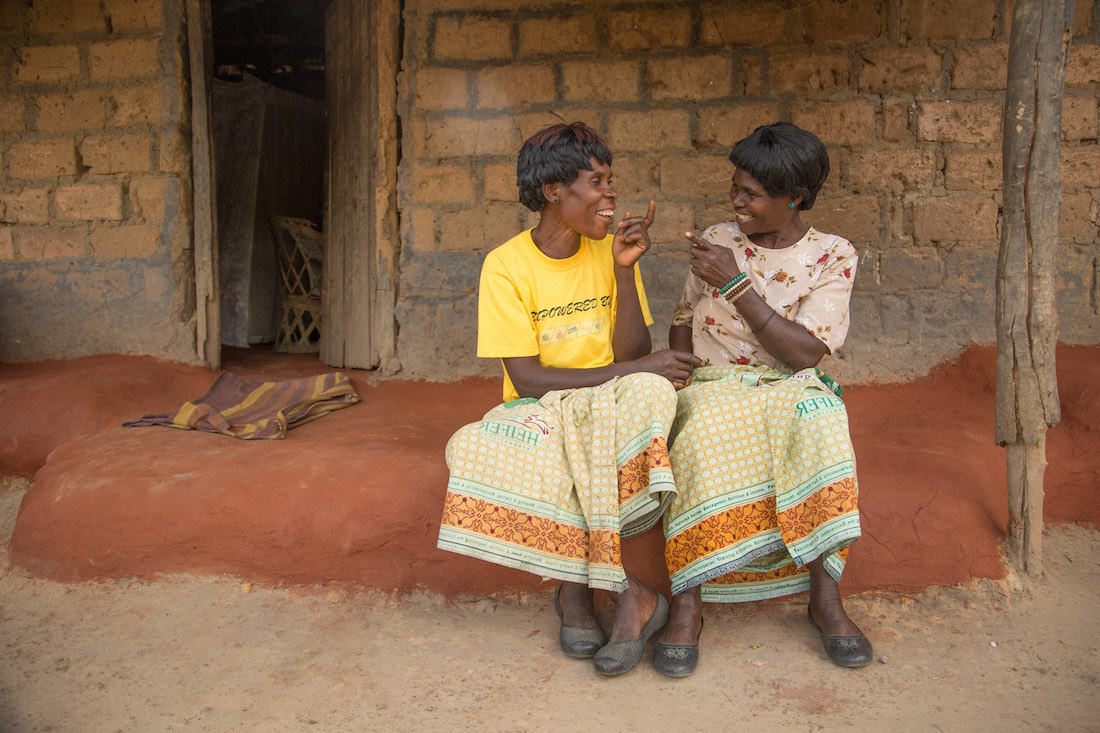 Other memories still aren't very funny. Tabulo's family could only afford one blanket, which was difficult for her seven children to share. Winter nights get cold in the Copperbelt, where Tabulo lives, with temperatures sometimes dipping into the upper 30s Fahrenheit. Instead of sleeping, Tabulo spent her nights checking on her children to make sure they were covered by the blanket and her chitenge, or traditional wraparound skirt.
"My children used to get sick because of the cold," Tabulo said.
Sometimes they would miss school, and coughing was an all too common sound around the house.
Additionally, the family never had enough food. Throughout the community of Kamisenga, other families shared stories of similar struggles. Because the closest school was far away, few children from the village would make the long daily walk. With the closest hospital in the distant town of Kitwe, maternal deaths were common, leaving behind many orphaned children.
In 2007, the two friends and 18 other women joined forces. The group started by convincing retired teachers, who had returned to the community, to teach their children. They began working in nearby communities to earn money, and they teamed up to raise vegetables and chickens together. They named themselves the Kamisenga Women's Empowerment group and pooled money to provide small loans when a member needed one.
Later, the group sought out the resources and expertise of Heifer International, and they eventually received dairy cows and training. Now Kamisenga Women's Empowerment group has a dairy processing facility, more than 120 members and a connection to a national milk company that buys their product.
"We had a lot of problems," Tabulo said. "We saw that working on your own, you can't manage to solve some problems. We thought working as a group would help."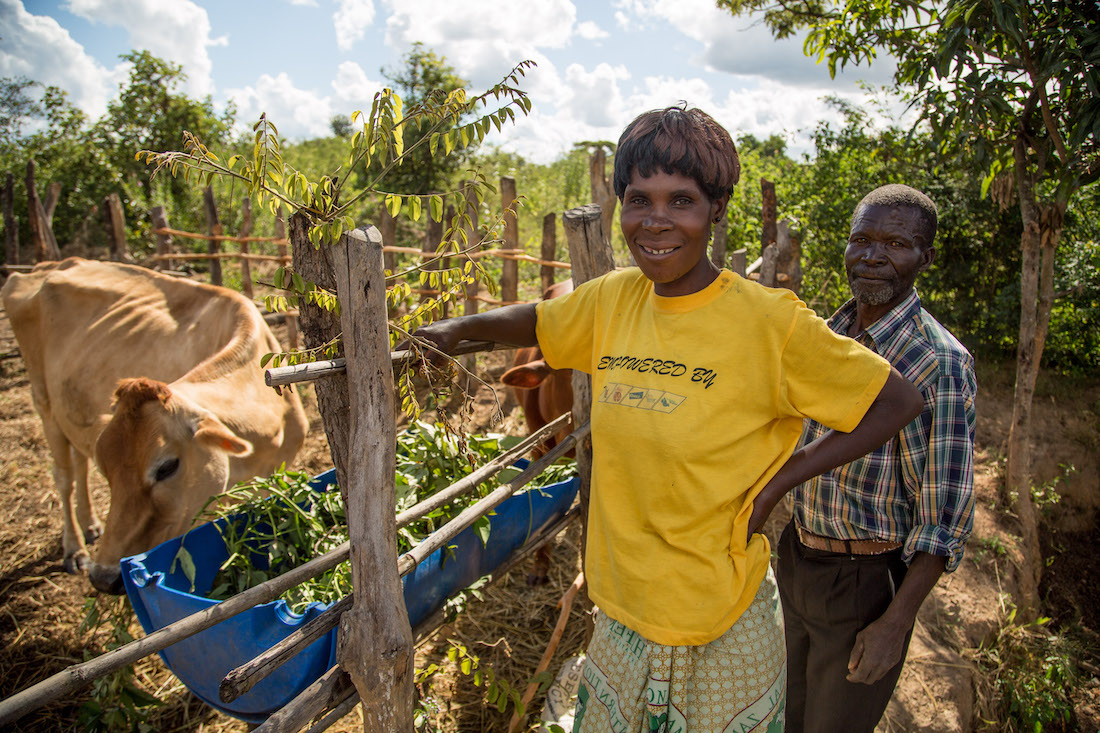 Tabulo sold her cow's milk for the first time in 2012, earning 800 kwacha ($74). "I had never held 800 kwacha in my hands, ever since I was born," she said.
After receiving that first milk payment, Tabulo and Musha celebrated during a visit into town. Normally, the pair would dissolve a couple of packs of sugar in a bottle of water to drink. "Then we would find somewhere they are making homemade scones, then sit in a tree somewhere, and that would be our lunch," she said. "So, after we got that money, we went for the first time in a restaurant."
Tabulo and Musha tried Cokes and doughnuts for the first time before buying food for their families.
"I also bought a broiler chicken. I wanted my children to celebrate. It was a party, we made a party. It was a way of celebrating," Tabulo said. "This is how Heifer is turning my life."
Life in the Kamisenga community has improved as a whole. Maternal deaths are not a problem anymore because women in the group can afford cell phones.
"Even if a person is not a member of our group, we contribute money and call a taxi to get that person to the hospital," Tabulo said. "So, things have really changed."
Tabulo is planning to build a new house next year and is now employing help in the fields during harvest time. She no longer has problems paying the school fees for her seven children, and she hopes to send them to college eventually.
"Even if I died today, I'm sure that my children will be OK," Tabulo said. "They'll have a good life, and I'll leave the animals with them."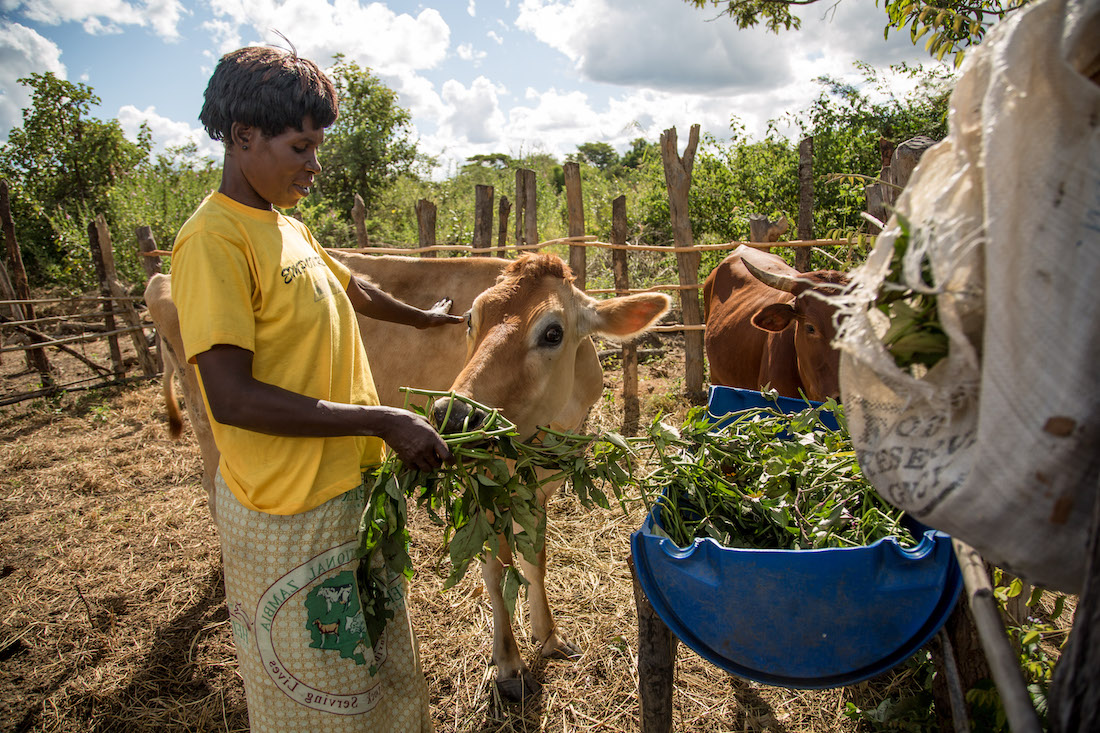 No longer do the families go without sleep because of the cold or discomfort.
"We've bought big beds and mattresses," Tabulo said. "You don't have to be close to your neighbor, because it's warm."
Every family member now has a blanket so warm that Tabulo's husband jokes that they can't even tell when it's winter time anymore.
"And we sleep," Tabulo said. "And we sleep like a baby."