In This Article
Heifer Ranch outside Perryville, Arkansas is a "living lab" for innovation and regenerative agriculture practices.
Regenerative agriculture means that soil regeneration and biodiversity are a priority.
Smallholder farming has a big impact on the environment; and presents an opportunity to transform lives.
Heifer International is working with the world's poorest farmers to improve their livelihoods by building rural value chains
The 2020 Fast Company Innovation Festival brought together a number of pioneering companies, leaders, strategies, and trends that are transforming their sectors and industries. Although this year's event was entirely virtual due to the Covid-19 pandemic, its theme of innovation for good is a timely reminder that progress hasn't slowed while we've been quarantined.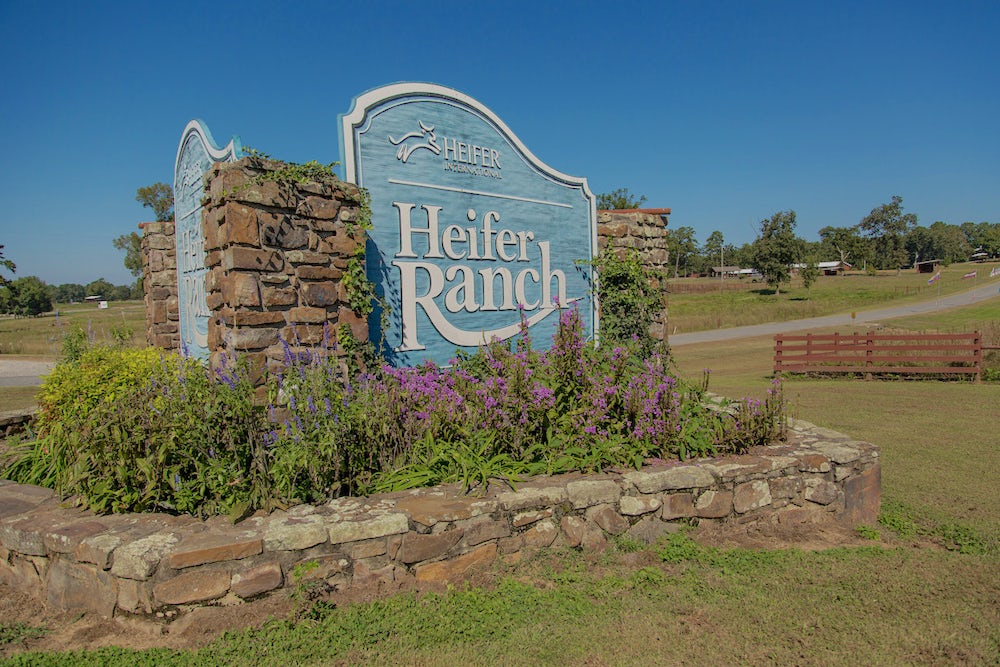 Heifer International was invited to host a session titled "Fighting Global Hunger with Regenerative Agriculture" to share the innovative work the organization has been doing that's transforming lives and improving the environment.
Donna Kilpatrick is passionate about soil. She's Heifer Ranch Livestock Manager and oversees all ranch operations. She and her team brought the outside online with a virtual tour of the 1,200-acre Heifer Ranch outside Perryville, Arkansas. Kilpatrick introduced Innovation Festival attendees to regenerative agriculture techniques on the ranch and showcased the successful rehabilitation of a pasture called "The Bottoms." These methods have improved biodiversity within the soil on the ranch and increased its ability to capture carbon from the atmosphere.
Regenerative agriculture is several steps beyond organic agriculture. It restores the health and fertility of the soil and benefits all the creatures that live off the land. When properly managed, there's no need to till.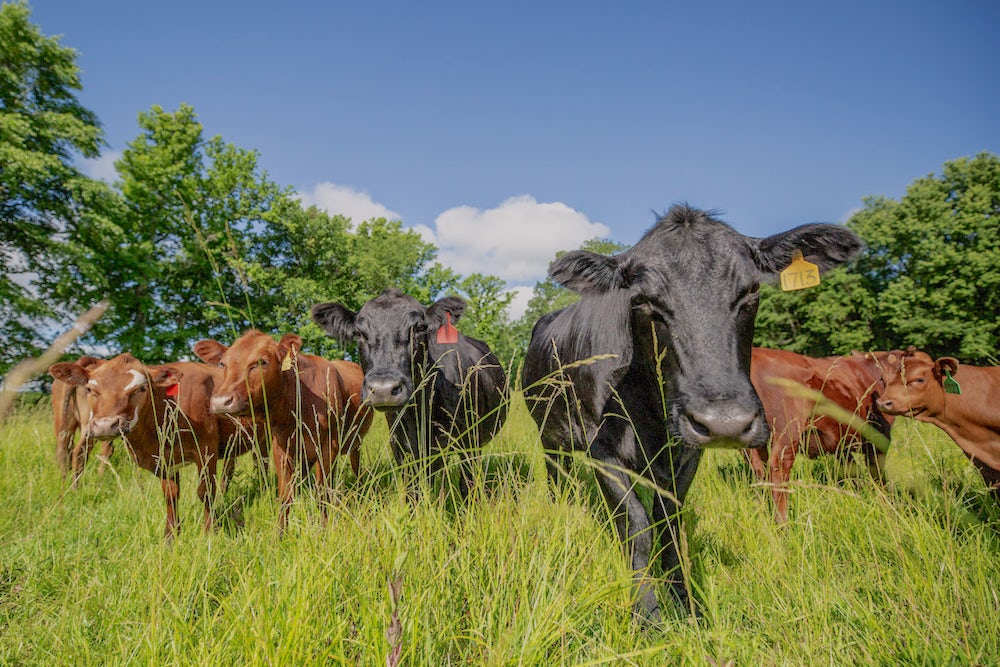 "The cover crops at the Ranch right now are sorghum, sunflowers, collard greens and decorative gourds. The decorative gourds will rot and create a natural compost which will then be mixed into the soil when the herds are released onto the field to graze."
The animals raised on the ranch are an important part of this regenerative system. Turkeys and chickens help with pest control, while pigs and cows and goats are natural aerators and fertilizers. All the animals raised on the Ranch supports Grass Roots Farmers' Cooperative, a co-operative of 20 family-run farms that are committed to regenerative agriculture and small-batch farming.
The video tour was followed by a Q&A session with Heifer CEO, Pierre Ferrari, who spoke about the potential that smallholder farmers have to transform the world.
"Smallholding is beautiful. It can be more efficient (than industrial agriculture) and it's better for the environment." He said.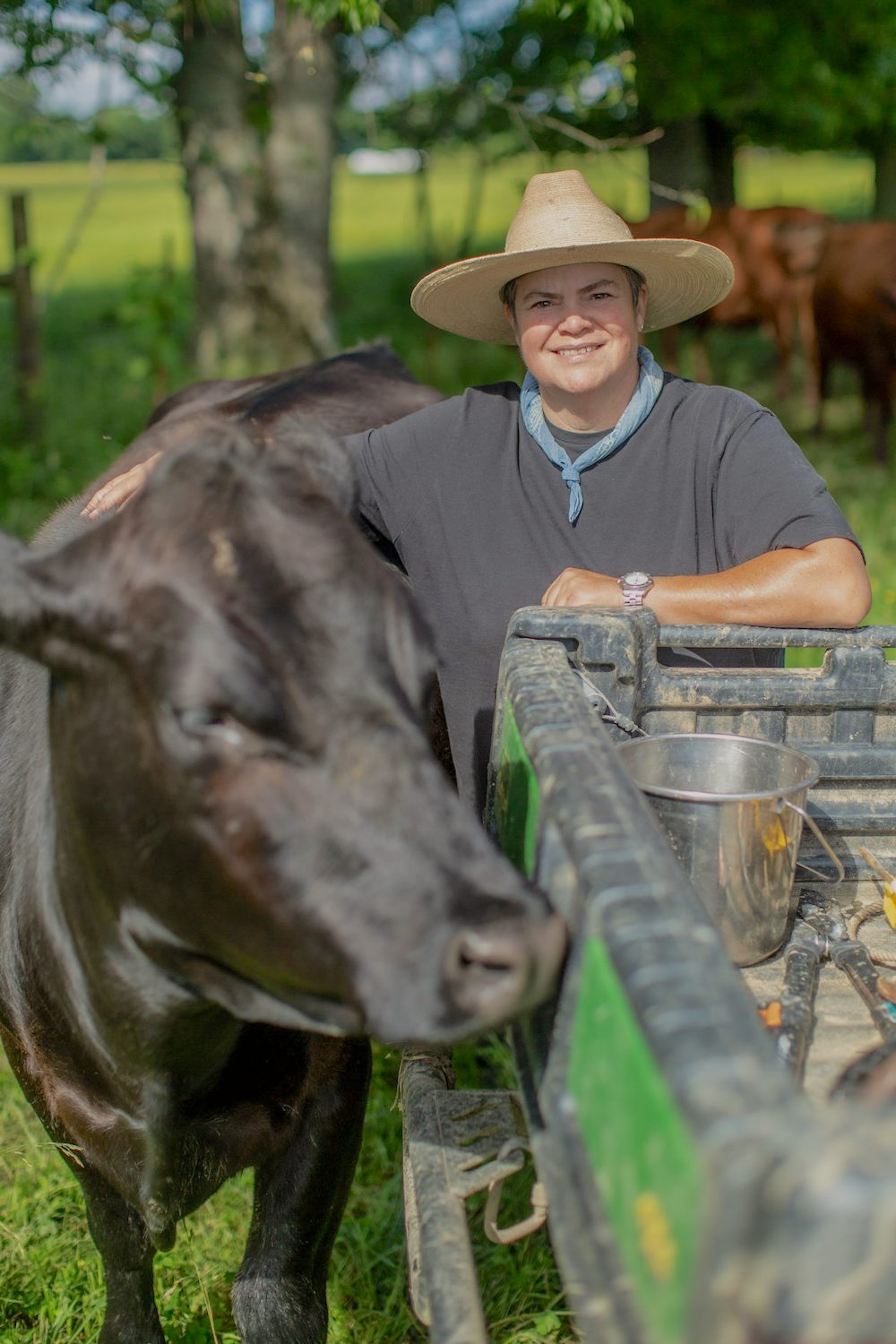 Ferrari noted that Heifer's work has been changing in recent years to accommodate the need for greater impact. He explained that equipping smallholder farmers with animals and the necessary skills to grow strong and health herds is just the beginning of the development process. The support that follows is critical to ensuring that farmers move out of poverty and become empowered entrepreneurs with an interest in the downstream value-adding process. In Nepal, for instance, that has meant that Heifer affiliated farmers own a 40 percent interest in abattoir facilities.
Ferrari envisions rural systems that are models of good governance and good management.
"Who is going to drive the trucks? Who is going to run the abattoirs? Who is going to run the cold chain? That's what development is. That's what happened in the United States, we created a rural network." He asserted.
Ferrari's vision of rural development requires that farmers are self-reliant and committed to their own success. He shared that Heifer is working to address land titling issues that prevent farmers from investing their time and energy into land they don't own.
"One of the components of successful development is ownership." He said.