Help Honor Heifer's History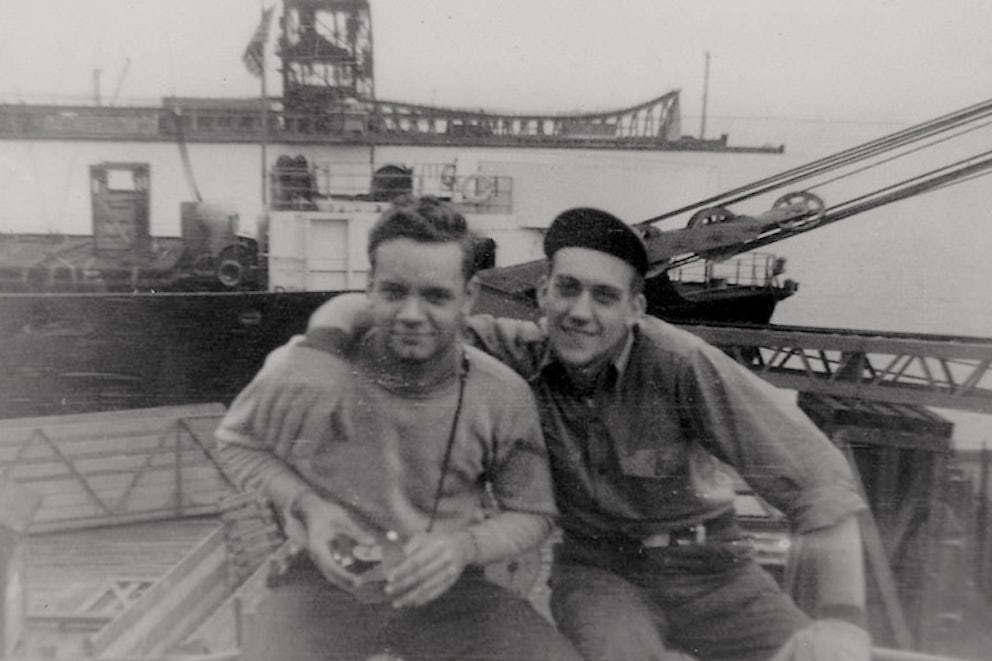 Seventy years ago this summer, the first shipment of heifers was sent overseas to aid hungry families in Puerto Rico. It was the start of what became one of Heifer International's oldest and most thrilling stories.
In the years following World War II, more than 7,000 men and women—or seagoing cowboys—accompanied shipments of cattle, pigs, goats and other livestock across land, sea and air to deliver them to families in Europe. For many of them, these trips presented a series of firsts—the first time setting sail on a ship, the first time crossing the ocean and the first time visiting another culture. For many of these seagoing cowboys, their faith was tested as they witnessed the devastation of the war, but came away with a renewed sense of hope and purpose after helping families in need.
This week, Heifer will be honoring that part of our history. A few of these seagoing cowboys and cowgirls will be at Heifer Village to help open the art exhibition Heifer Relief: Compass, Ark, Berth by artist Jo Israelson, and will also share their stories with the public.
Israelson will discuss the exhibit, which is guided by the theme of Heifer International's origin story. When founder Dan West decided to empower families in need by sending them heifers for milk production, he formed Heifers for Relief with the support of his church, the Church of the Brethren. The exhibit uses film, sound and sculpture to "depict the impact of these efforts on the lives of the "seagoing cowboys" and on the beginnings of Heifer International, and in the context of the history of peace churches."
Israelson was intrigued by the regular, farm-like routine that the "cowboys" were able to create on ships. For example, Compass, the first of three parts in the exhibition, "echoes the constancies that pervaded the life of each cowboy who made the journey: constancy of sound, constancy of motion, and of course, constancy of belief."

If you are in Little Rock, don't miss this opportunity to hear from these men and women that are so integral to our successes in addressing hunger and poverty.
Heifer's Seagoing Cowboys Exhibit
March 14 at noon
Little Rock, Ark.
The story of the seagoing cowboys is a unique part of Heifer's heritage. Join us as we celebrate our history with a presentation and special exhibit at Heifer Village.
The public program will begin at noon on Friday, March 14, at Heifer Village. The exhibit will remain through June 30.