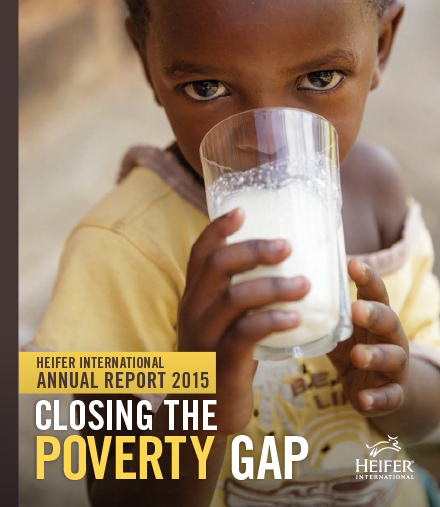 It's the last day of 2015, and everyone is taking stock of what happened this year. If your year has been anything like ours, what happened was: a lot!
Did you know that when we review our year here at Heifer, we write it down and make it available for anyone who's curious? Check out our 2015 annual report for a quick recap of what we've been up to and what the future holds. It's got important info on:
Financials Find out how much money we made, how much we spent and how we spent it.
Stories A few of the best and most important stories from this year, like the families in Nepal rebuilding from a devastating earthquake and the biogas project in Uganda.
Details Ever wondered what we mean by Heifer's 12 Cornerstones of Just and Sustainable Development? Check out how we define the values we base our projects on.
Numbers Find out which countries we worked in, how many families participated in our projects, and more data on specific projects.
The Future Read a letter from our CEO, Pierre Ferrari, about all of the research we're doing to grow our impact.
And more! Download it right here.