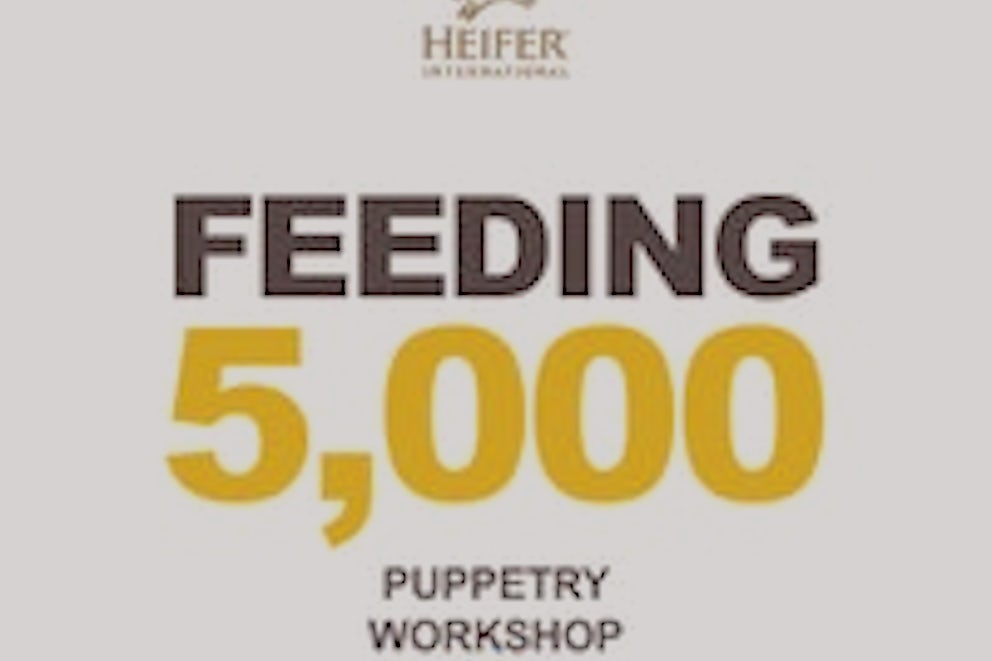 Feeding 5,000 Puppetry Workshop
Our Feeding 5,000 Puppetry Workshop combines puppets, storytelling and song to draw attention to the benefits of the many animals found in Heifer projects.
Ready to get started?
Please fill out the following form to receive an email with your free resources.
Resource Overview
When Jesus was born, even the animals gathered at the Nativity, awestruck by God's presence. As we think about animals at the manger, imagine how those animals were offering their gifts. Heifer offers living gifts to people in need around the world, the gift of livestock but also the gift of human compassion.