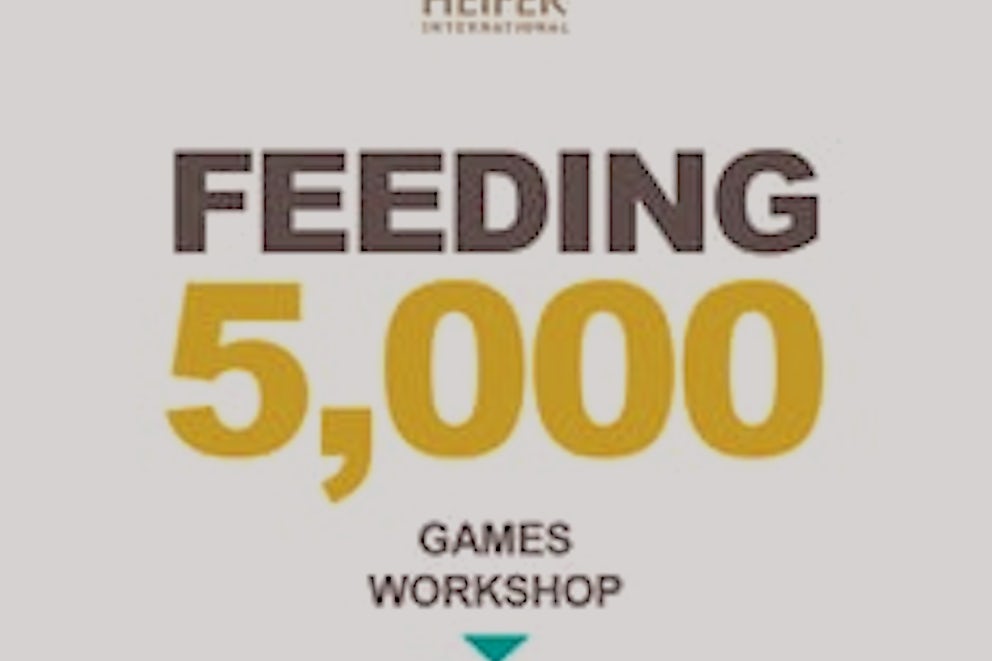 Feeding 5,000 Games Workshop
Our Feeding 5000 Game Workshop encourages teamwork, creativity and FUN with cooperative games that incorporate balloons, hula hoops, and ribbons!
Ready to get started?
Please fill out the following form to receive an email with your free resources.
Resource Overview
There are two pillars to the Great Commandment: love God and love your neighbor as yourself. Heifer International is founded on the idea of helping one's neighbor, who then helps a neighbor, who then helps another neighbor, until the entire community is lifted out of poverty.