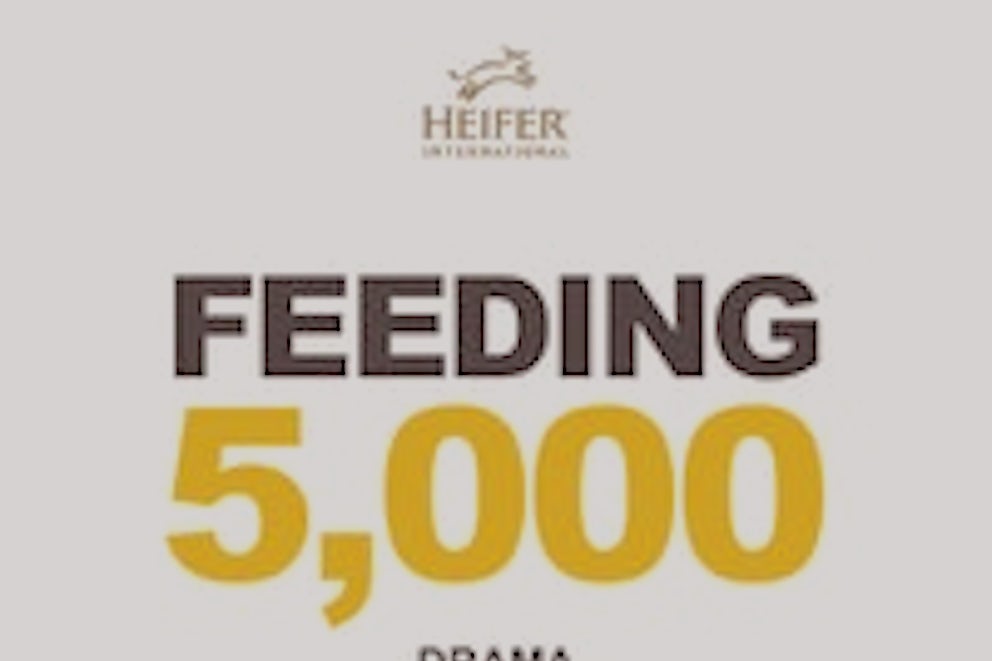 Feeding 5,000 Drama Workshop
This drama workshop engages your students through an interpretive drama piece about Ezekiel.
Ready to get started?
Please fill out the following form to receive an email with your free resources.
Resource Overview
The Lord used Ezekiel to proclaim a new life for the people of Israel who were in exile from their homeland. The imagery is of new life being breathed into a valley of dry bones. Heifer International breathes new life into the poor people of the world who don't have the means to support themselves. Once given the gift of animals and training, they have the chance to feed themselves, acquire income and then Pass on the Gift to others, thus breathing new life and hope into a whole community.