We believe blockchain technology will forever change the way non-profit organizations create value for beneficiaries and project stakeholders.
Heifer International's long history of success has depended greatly upon donor trust and our ability to deliver impact through our innovative programming. The idea of trust is now being redefined by new technologies like distributed systems. Our vision is to build a blockchain network for agricultural development where all farmers can have access to working capital, technical assistance, and expanding markets.

Our Blockchain Initiatives Team is constantly discovering new opportunities to utilize blockchain technology to revolutionize international sustainable development. We are focused on partnering with governments, private organizations, and non-profit coalitions to create lasting change. In 2016, our team helped Grass Roots Farmers' Cooperative launch the first poultry supply-chain tracking application on the Ethereum blockchain and we've been accepting donations via a variety of digital currencies for several years.
Blockchain-Based Projects
We are currently planning, designing, or piloting the following list of blockchain-based projects. We intend to scale these solutions to our programming locations around the world after further research, testing, and refinement. The core values of security, community, transparency, and sustainability are embedded in all our blockchain projects. Ultimately, each project is a sequential building block on the path towards transforming Heifer International into a decentralized autonomous organization.
Asset Registration and Tracking
Food Supply Chain Tracking
Food traceability and authentication are critical to improving food security and fair trade. Sourcing food contamination, production costs, and certified quality can be difficult in today's food supply chain. Heifer is utilizing blockchain technology across global supply chains with a variety of partners. We are working in a coffee supply chain in Central America as well as a cacao supply chain in Honduras.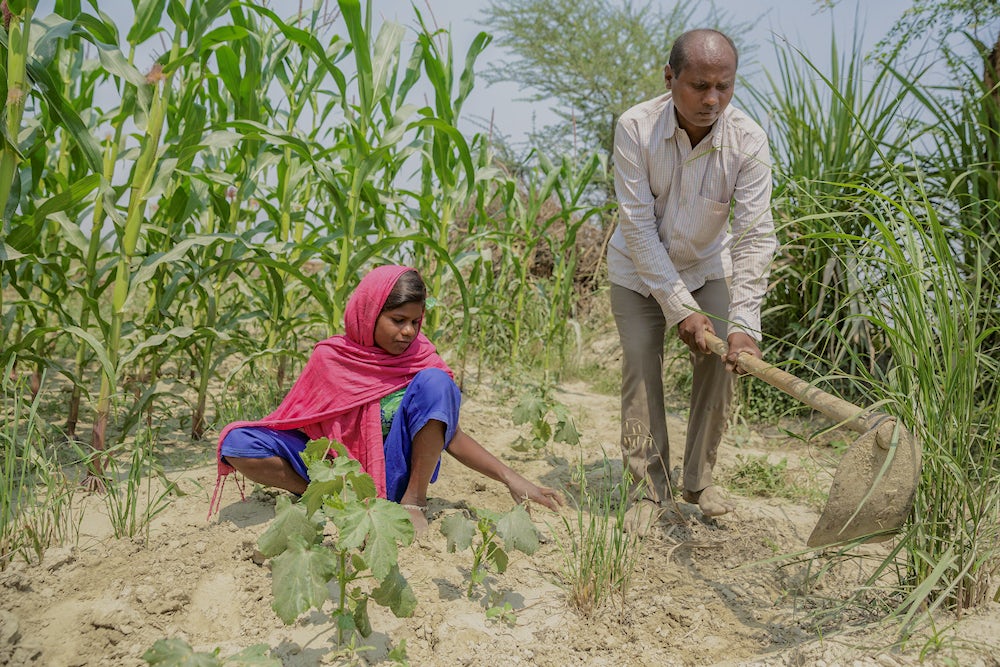 Land Title Initiative
Land registration and ownership in developing countries is crucial to alleviating hunger and poverty. Farmland and property can make up to 75% of a nation's wealth yet 75% of the world's population cannot prove they own the land on which they live or work. Blockchain technology offers a more reliable, cost-effective, and efficient land registry solution. Heifer is partnering with Tetra Tech, Epigraph, Factom and others to develop a sustainable business model that helps small-holder farmers obtain funds for land acquisition while participating in agro-ecological training programs.
Donor Experience and Project Scaling
Donation Tracking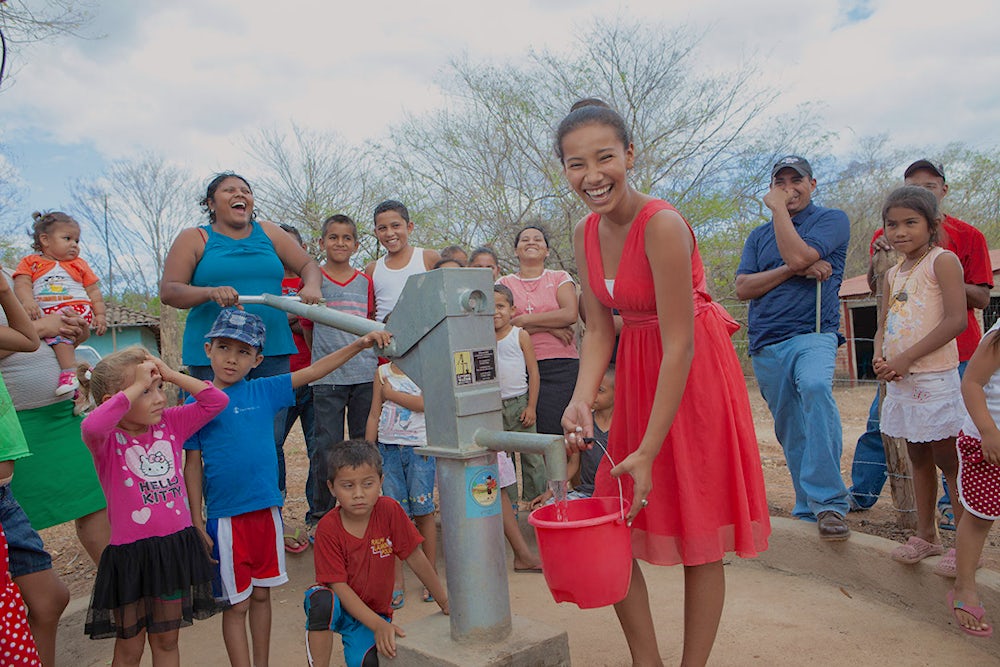 We want to trace donations that go towards providing sustainable agriculture for everyone. Traceable donations give both donors and the communities we work with a new level of transparency and accountability. Our partnership with CryptoCare will support more intentional efforts to track funds for humanitarian relief and sustainability in the Ethereum blockchain.
Financial Inclusion
Over 2 billion of the world's citizens are unbanked and thus excluded from access to the modern financial economy. If affordable financial products and services like checking/savings accounts, mobile payments, credit cards, and insurance are delivered in a responsible way, it can help individuals and businesses survive during crises and achieve profitable growth. Heifer wants to provide training and access to financial tools such as micro-lending, micro-insurance, and financial assets using blockchain-based applications. We are currently working with WeTrust on a pilot program for savings and lending circles that will increase financial inclusion.
Tokenization and Decentralization
Tokenization of Passing on the Gift
Passing on the Gift is the hallmark of our approach toward creating lasting change around the world. The concept requires each farming family who receives an animal gift to pass on the first female offspring to another family in need. We want to build a register of agricultural assets on the blockchain that will provide certification of origin as well as an ability to track each generation of offspring. Blockchain enables us to track and record the multiplication of goods that results from each gift given. It will be a basis to generate representational tokens that reflect Heifer's unique concept of sustainable change.
Heifer International as a Decentralized Autonomous Organization (DAO)
Heifer International is transforming the level of transparency, accountability, and innovation in the nonprofit world through blockchain technology. The Heifer DAO will provide a decentralized platform for agricultural development. Token holders will have the ability to choose specific areas to donate and co-govern the projects by utilizing voting applications within smart contracts. This idea is a glimpse into the future of sustainable impact giving.