The COVID-19 pandemic continues to impact the food and farming businesses and livelihoods of smallholder farmers globally. On October 16th - World Food Day - Heifer International President and CEO Pierre Ferrari hosted a one-hour conversation series with Heifer country programs to discuss how each have responded to the crisis. Watch Pierre's full conversation with Neena Joshi, Sareth Nhem, George Odhiambo, and Rosa Rodriguez below.

Neena Joshi, Director of Programs, Heifer Nepal
Like all small-scale farmers around the world, the farmers of Nepal have been negatively impacted by the novel coronavirus and the resulting lockdown measures. In Nepal, COVID-19 cases continue to rise, which may lead to additional government restrictions on movement. These precautions are necessary to limit the spread of coronavirus but could further decrease goat sales, harming farmer incomes. This is especially concerning during the upcoming festival season, an important part of the year when goat farmers generate a significant portion of their annual earnings.
Fortunately, farmer co-ops have helped many stay afloat. "The work that we have been doing in the past has, in a big way, helped these farmers as a support system," said Neena Joshi, Heifer Nepal's Director of Programs. "When we work with farmers one of our goals is to build their social capital, to help them organize into farmer organizations. These organizations that we've been working with for years, they have been a great support for farmers."
These groups provide a safety net for men and women who are vulnerable to interruptions in the supply chain and fluctuations in the market. When disaster strikes, like the COVID-19 pandemic, farmer organizations allow farmers to pool their resources and offer help to members who have been hit the hardest. And there's power in numbers. In Nepal, farmer organizations are so large (typically about 1,000 members strong) that they can successfully lobby local government for support as well.
Sareth Nhem, Country Director, Heifer Cambodia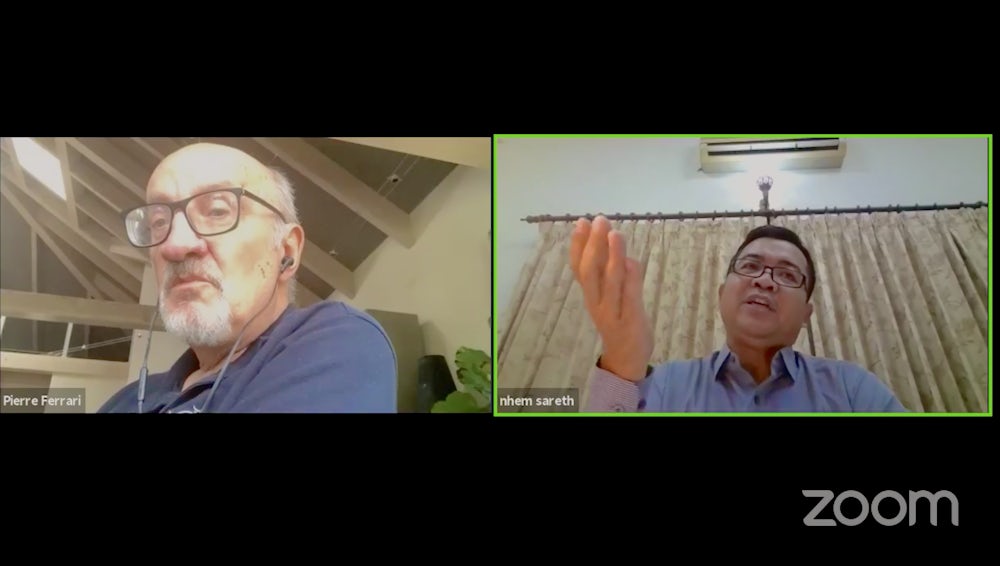 According to Heifer Cambodia Country Director, Sareth Nham, one of the biggest challenges facing Cambodian farmers during the COVID-19 pandemic has been that of transportation. With public transport suspended, livestock, dairy and vegetable producers have struggled to bring their goods to market. Because of this, many farmers have suffered a drastic cut in income. Fortunately, Nham and his team have come up with a brilliant solution to ensure that these farmers are no longer dependent on local infrastructure: refrigerated tuk-tuks. So far, nineteen of these motorcycles-turned-cold-boxes have been built and will be distributed to local co-ops later this month. In total, 2,692 farmers will benefit from these specialized vehicles.
George Odhiambo, Country Director, Kenya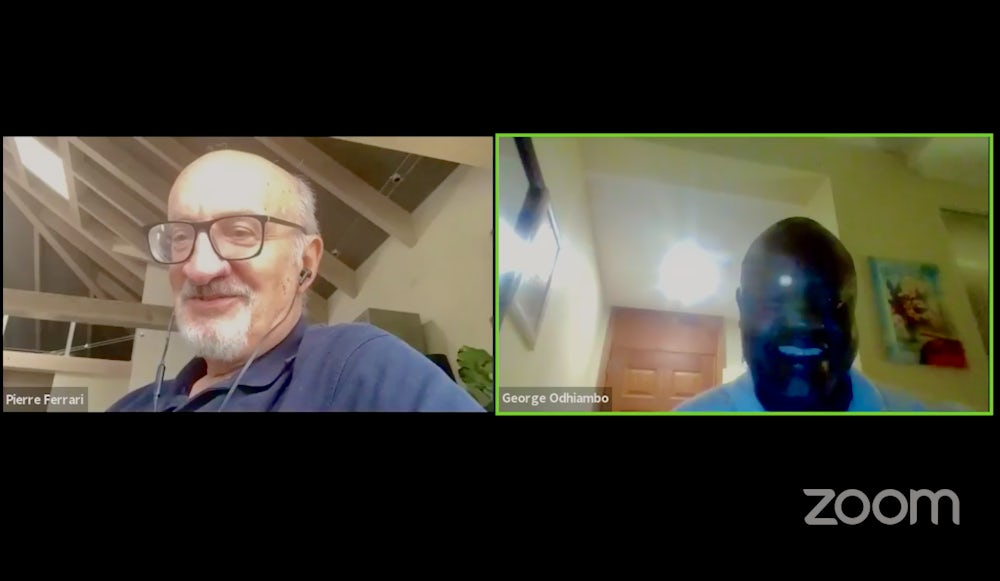 "The first key thing to note is that COVID-19 has been very destructive, the immediate impact has been a flattening of the markets," said George Odhiambo.
Dairy markets, especially, took a hit. During the lockdown, milk collection centers shut down, resulting in heavy losses for farmers who had nowhere to safely store their products. Additionally, these same measures disrupted supply chains, making it hard for farmers to buy feed for their livestock. Employment, too, took a hit as lockdown forced businesses to close and lay off casual workers.
The Heifer Kenya team mobilized quickly to educate citizens with awareness and safety campaigns designed to stop the spread of COVID-19 on the community level. Using the digital platform COVID-19 Warriors, Heifer Kenya trained extension workers to go out into the communities and provide masks and to spread awareness of the disease. Additionally, Odihiambo and his team are conducting a study to understand the true impact of the novel coronavirus on small-scale farmers in Kenya. Including a survey of 450 farmers, the study will help Heifer understand the true impact of COVID-19 on small-scale farmers as well as assess their needs.
Rosa Rodriguez, Country Director, Ecuador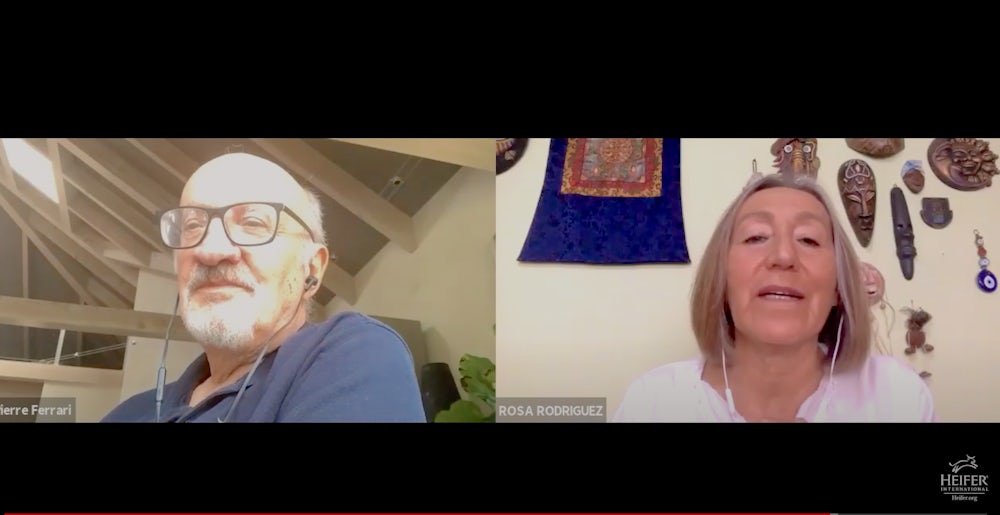 For Rosa Rodriguez and her team, COVID-19 has been an opportunity to change systems that have traditionally disadvantage small-scale farmers. "We're changing the perspective from pain, from suffering ... it is an opportunity to change. With COVID-19, the challenge is: how do we keep supporting farmers to continue producing and selling while also taking care of their lives? Because life comes first." said Rodriguez.
To help rural farmers feed city-folk stuck in lockdown, the Heifer Ecuador team has built produce collection hubs. These hubs give farmers a place to take their goods when other, more traditional markets are closed. Farmers have even started delivering their products to customers via bicycle, motorcycles and delivery trucks, always wearing masks and taking safety precautions. To date, Heifer Ecuador farmers have delivered 10,000 food baskets to consumers in local cities. The farmers participating have reported a monthly income increase of $151 dollars. In the future, Rosa and her team will continue to explore other avenues that farmers can get their food to customers, even during lockdown. They also plan to use mass media to spread the word that, in this time of a pandemic, people need healthy food – healthy food that local farmers can provide.