As the seasons shift in the Northern Hemisphere, well before spring lifts bright buds and pretty flowers from the cold earth, farmers turn their attention to the seeds they are preparing for the warm growing season.
Prized among the fresh market crops, tomatoes — heirloom varieties in particular — require special attention to germinate from seed and grow into hardy little seedlings ready to be transplanted when the time is right.
Heifer USA's Sarah Bakker and the horticultural team at Heifer Ranch in Perryville, Arkansas grew 10,000 pounds of organic tomatoes in 2021 and documented the monthslong process for a farmer training video appropriately called "Growing 10,000 Pounds of Organic Tomatoes."
The video is accompanied by the "Ultimate Guide to Growing Tomatoes," which aims to help farmers grow disease-free plants so they can achieve bountiful yields and superior market acceptability. After all, fresh, ripe tomatoes are a prominent fixture of summer markets and delicious meals.
Farming conditions and weather patterns differ by region, but attention to soil and plant health as well as timelines for planting and harvesting can make a big difference to the quality of the crop and the income of farmers, no matter where they are in the world.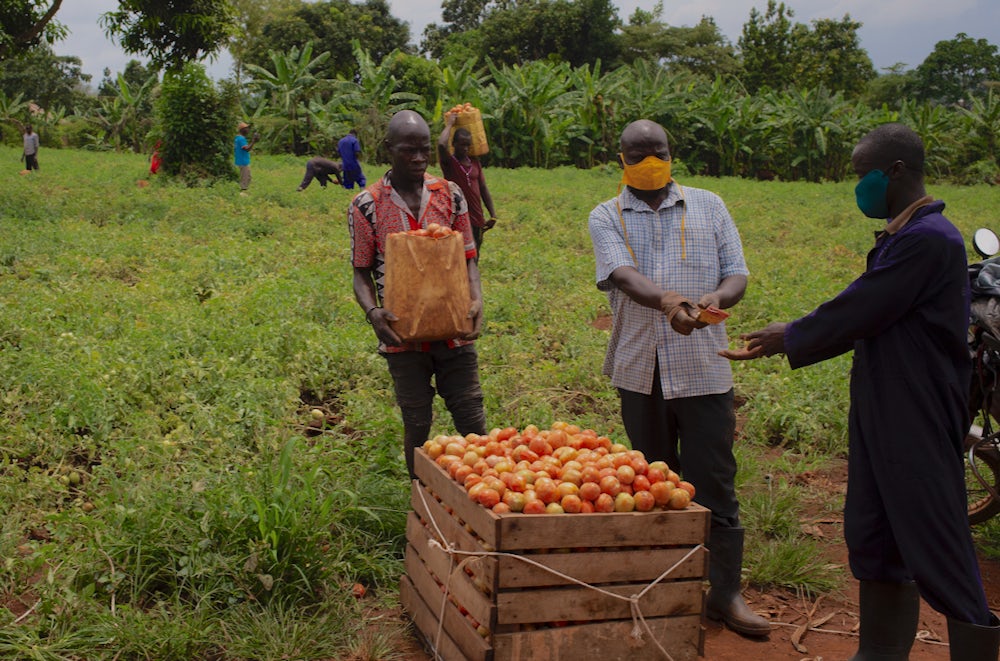 Sarah's operation at Heifer Ranch is organic, which means she does not use chemical fertilizers and pesticides. In this environment, proper biosecurity — a set of practices followed to prevent disease — requires constant vigilance and attention to pruning, plant hygiene and pest control. Sarah and her team are careful to prevent spreading diseases unintentionally by removing diseased plants immediately, washing their hands and tools and using drip irrigation.
"Maintaining the health of the plant is going to be [a farmer's] top priority, always," she notes.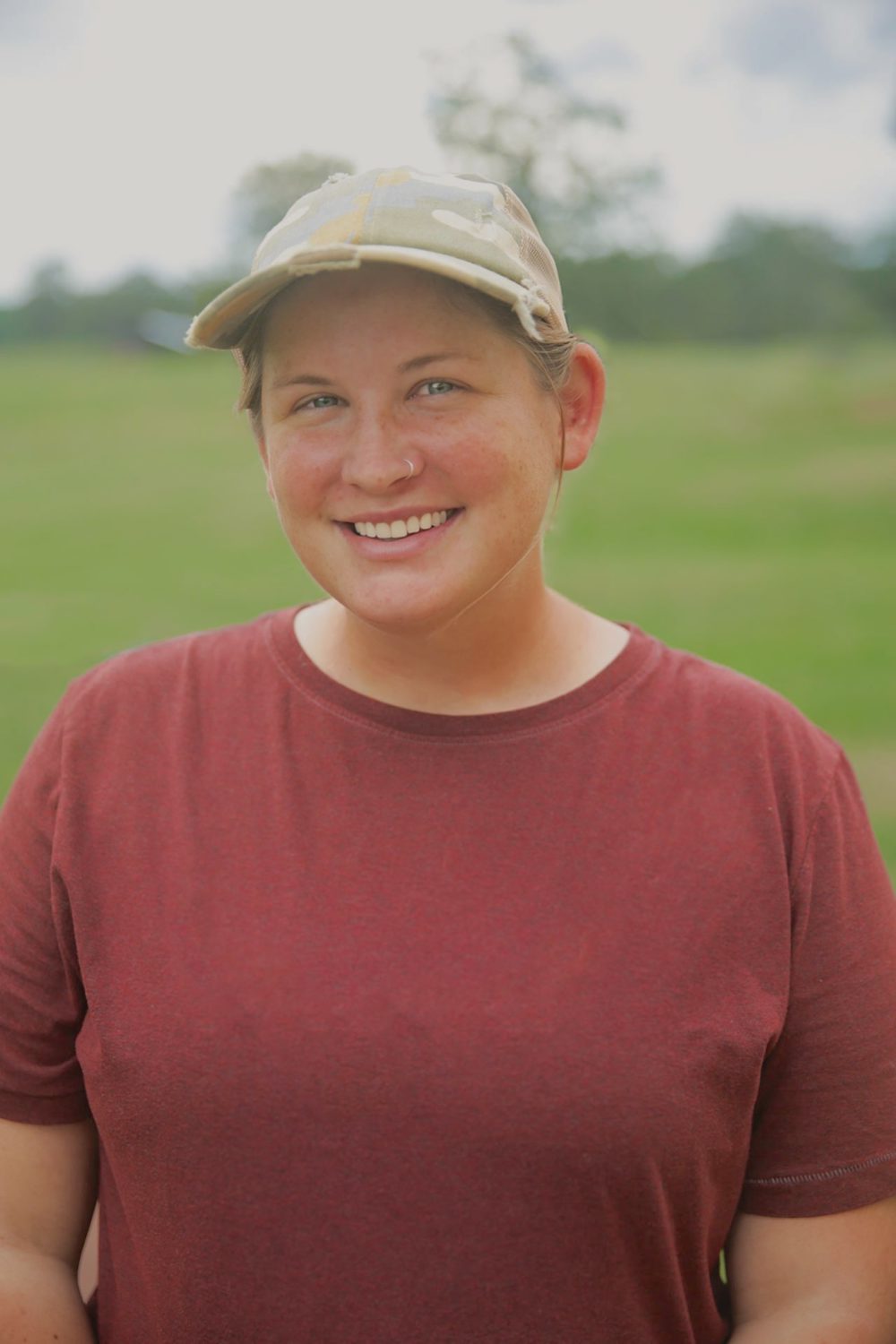 Through videos and guidebooks, Heifer USA is providing farmers with a template for successful cultivation and crop management that could lead to better, higher quality yields and greater incomes.
Sarah also demonstrated the tomato high tunnel and trellis system that protects the plants from the intense Arkansas summer sun, strong rainfall and other detrimental environmental factors. The system also plays a big part in the success of the tomato garden.
While labor intensive, the high tunnel could be replicated with low-cost raw materials by farmers looking to enhance their own operations and produce the highest quality fruit that are big, clean and beautiful.
Growing 10,000 pounds of tomatoes is just the first step in the farm to table value chain. The next step is getting the fruit to market.
Sarah shares a valuable tip for improving the appearance of the produce during transit and marketing by recommending storing them with their "shoulders down." If the fact that tomatoes have shoulders is not surprising enough, she adds that these are the "toughest" part of the fruit, so keeping the shoulders down prevents damage during transportation and provides the fruit with an opportunity to ripen in a more appealing — and therefore more profitable — way.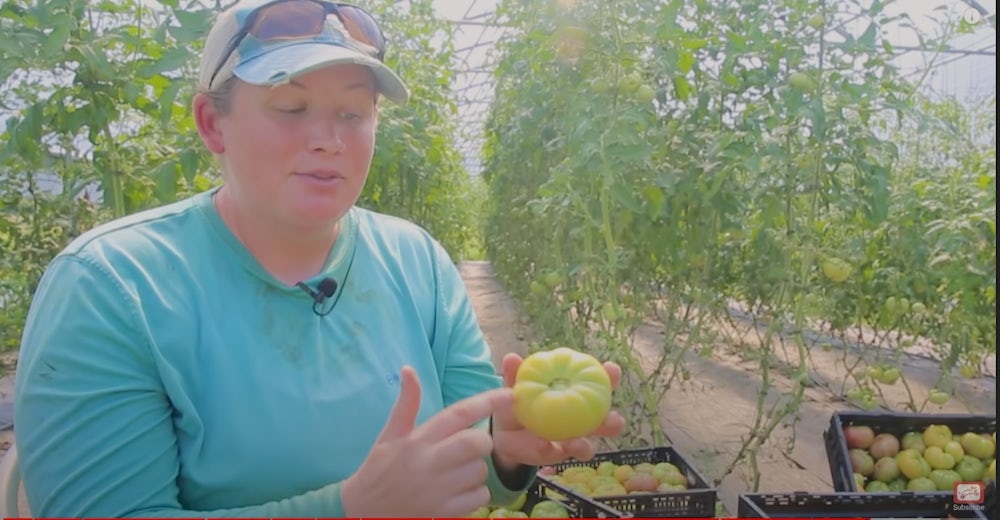 Find Sarah and the Heifer USA team of livestock and horticulture experts on YouTube to learn more about growing tomatoes, cover crops, pastured pigs and much more. The team shares valuable resources and free training videos, and they also answer questions from farmers around world.