Ecuador's Galapagos Islands are known for its giant tortoises, marine iguanas and other unusual fauna that evolved in part because of the location's extreme isolation. But in contrast to our collective imagination of today's Galapagos, five of the archipelago's 19 islands count a total population of about 30,000 people, and that number is growing due to the area's popularity with tourists.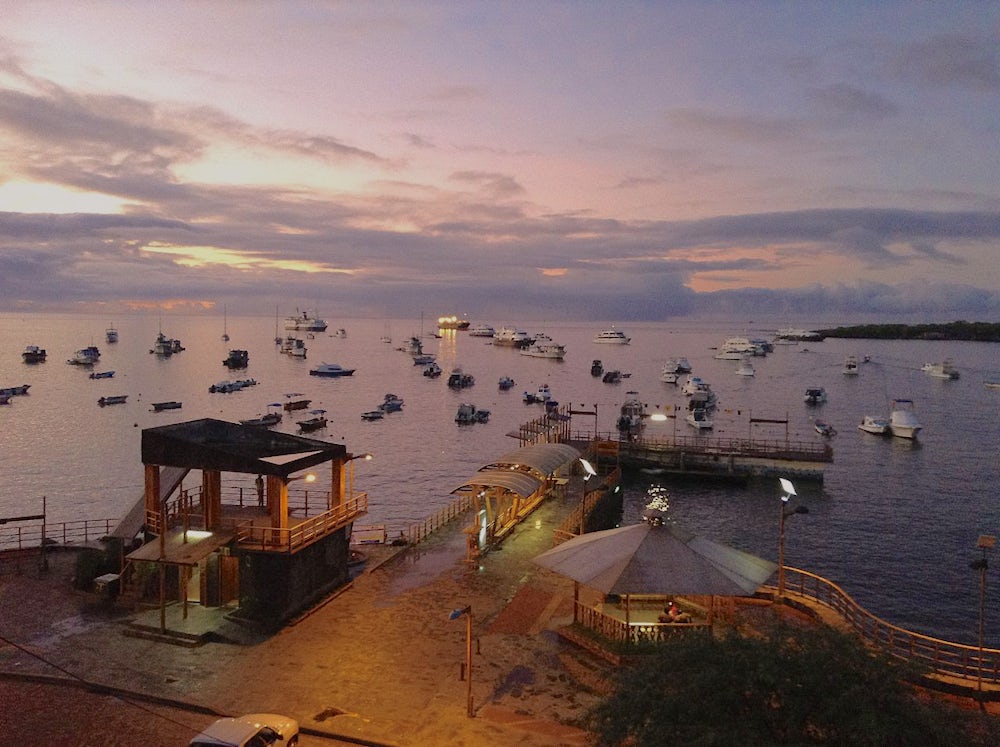 It's no easy task to feed that many people living on islands 600 miles from shore, and the Galapagos' status as a protected area and UNESCO World Heritage Site presents a unique challenge. To meet both demand for fresh food and the need to protect the ecosystem, Heifer Ecuador is partnering with the Ministry of Agriculture, Farming, Aquaculture and Fishing as a part of the Future of Food program.
Galapagos imports 75% of its food, and some models project an increase to 95% by 2037. Food from continental Ecuador, generally arriving via sea, sometimes takes more than a week to arrive, which decreases shelf life. Due to this unreliable food system, produce comes at a premium and might cost twice what it would on the mainland, and the unavailability and expense of fresh food leads to high rates of obesity on the Galapagos.
Since 97% of the archipelago is protected, farmland is scarce. And farmers are, too — the tourism industry pays better than selling produce, so many farmers abandon agriculture on the Galapagos. Additionally, food that is grown on the islands often brings environmental consequences with it.
"Most farmers there use chemicals," said Rosa Rodriguez, director of Heifer Ecuador. To help Galapagos transition to natural agriculture while providing a stable food system on the island of San Cristóbal, the Ministry of Agriculture approached Heifer Ecuador about a partnership.
"Right now, we're working with 70 producers and supporting a farmers market there," Rodriguez said. "It's the first one with organic food. We also started home delivery [service]."
When the COVID-19 pandemic hit Ecuador, the government mandated a strict lockdown nationwide. But to prevent food shortages on the Galapagos, authorities kept open-air markets operational. Heifer Ecuador provided farmers with personal protection equipment like masks, gloves and coveralls to promote public health.
Farmer Nelo Mora Alvarado sells his produce — tomatoes, peppers, radishes, lettuce, cabbage, herbs, pineapples and yucca — at the local market on Wednesdays and Saturdays. During the pandemic, he said sales have decreased, and many of the producers who sold their products to tourism companies now deliver only to the local community. Due to the reputation of his high-quality produce, though, Mora's production hasn't been heavily affected.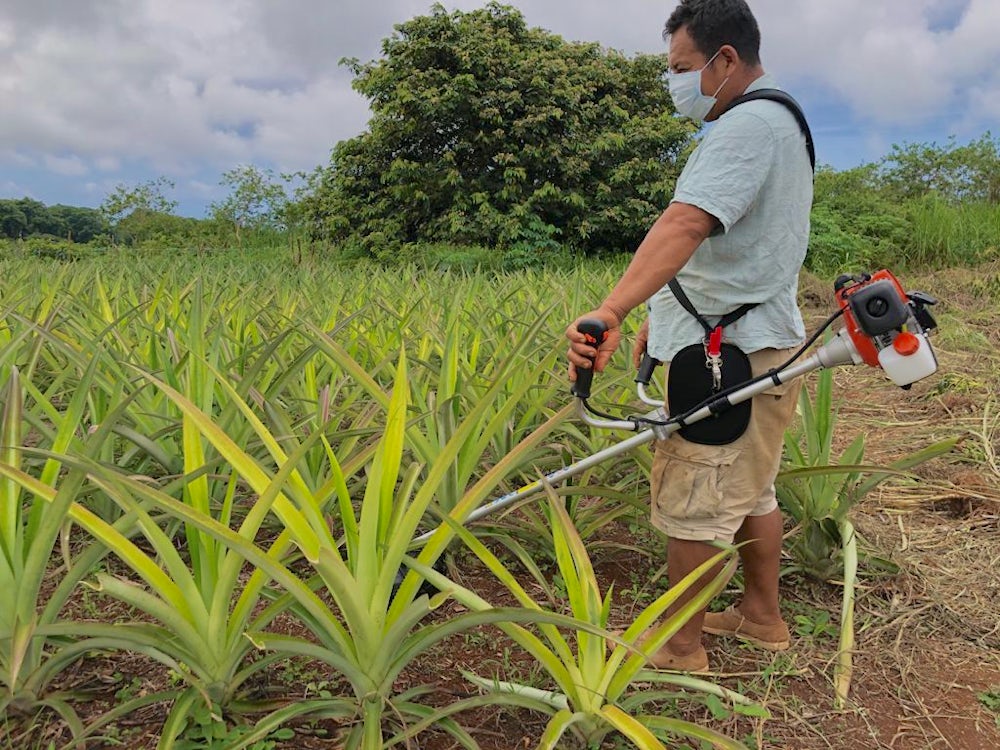 Another way the Heifer Ecuador team is supporting farmers on Galapagos is finding efficient ways to mitigate weeds and invasive species without using pesticides. To solve this problem, the team provided power trimmers to farmers, and in the spirit of Passing on the Gift, those farmers commit to carrying out mingas to share the burden of manual labor.
Minga is a Quechua word that describes an Indigenous tradition of communal work. On San Cristóbal, the Ministry of Agriculture and Heifer Ecuador coordinate a calendar for the mingas, where five to eight producers use their power trimmers to clean a member's pasture or farmland. According to farmer Piedad Valdivieso, this saves days of work and a substantial amount of money. The mingas provide other benefits as well, like the exchange of best practices and seeds.
Both Valdivieso and Mora mentioned that, despite the difficult times brought by the COVID-19 pandemic, working with Heifer Ecuador and the Ministry of Agriculture is generating hope that better days will come for farmers on Galapagos' San Cristóbal.