In This Article
Join us this International Day of Cooperatives as we spotlight the power of co-ops around the world, improving lives through collective action.
This #CoopsDay, we celebrate the four Ecuadorian associations who created the country's first farmer-owned online marketplace.
On "La Cosecha del Día," customers can buy produce grown by 400 small-scale agroecological farmers, supported by Heifer Ecuador.
Through the pandemic and beyond, the site increases farmers' profitability, harnesses tech to market produce and reactivates the economy.
When you place an order on the online market La Cosecha del Día, workers in Ecuador spring into action.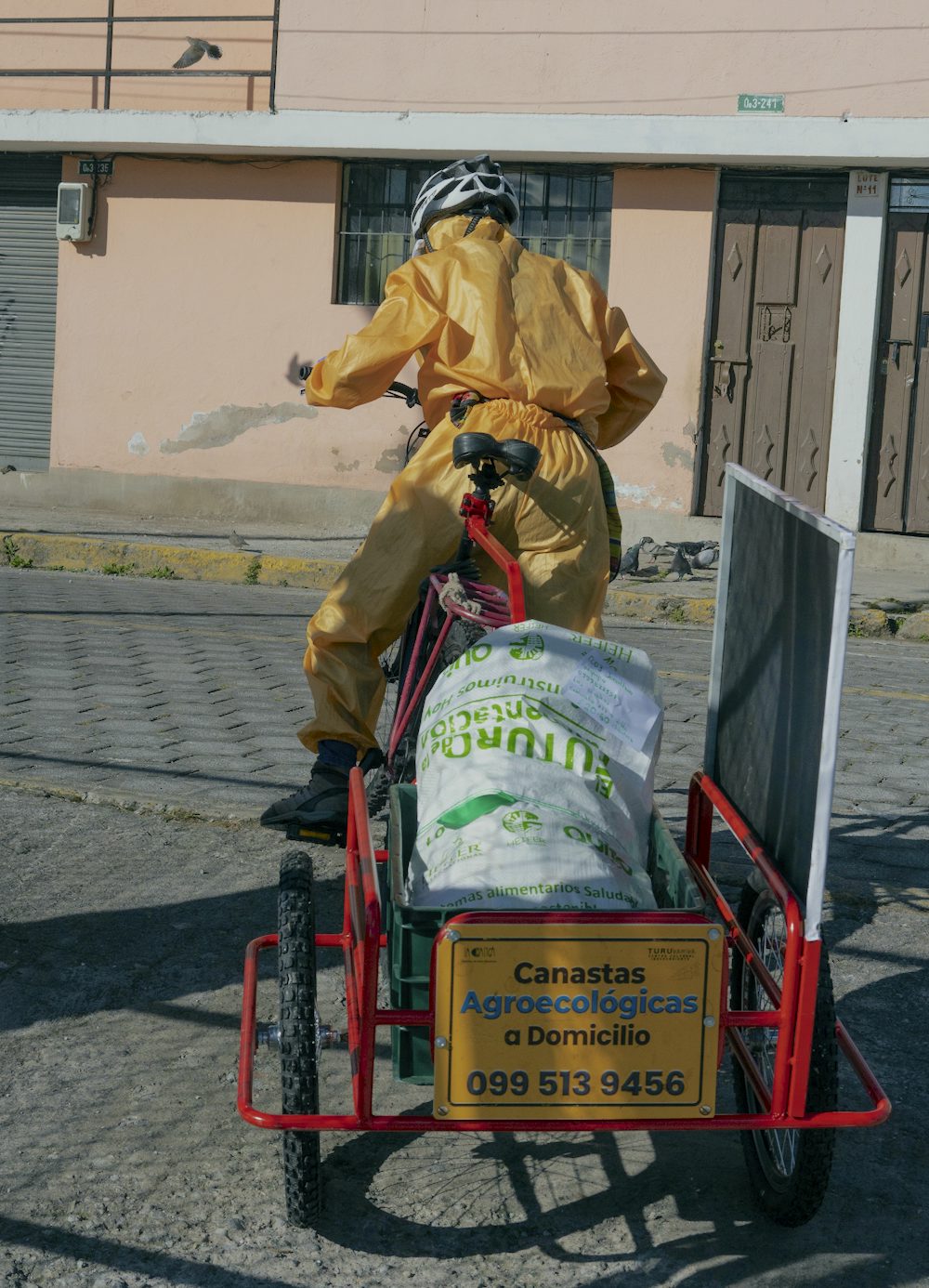 As orders tick in, produce is harvested, packaged, loaded into trucks and transported to depot locations in Quito and Cuenca. Delivery drivers then secure the bundles of fruits and vegetables — or seafood or spices or bread — to the backs of their bikes, before peddling city streets to their final destinations: customers' doorsteps.
This innovative alternative to the typical grocer launched in May after four farmer associations supported by Heifer Ecuador devised the country's first farmer-owned online marketplace, designed to get produce to the plates and pantries of buyers on the same day of harvest.
La Cosecha del Día, or "Daily Harvest," connects customers to goods grown by the associations' members, 400 small-scale mostly women farmers. Like the virtual version of a trip to the market, users browse an online food catalog of 200 products, ranging from nutritious fruits and vegetables to nuts and herbs and meat.
This International Day of Cooperatives, we are celebrating the entrepreneurial spirit of farmer collectives, like these in Ecuador, who are harnessing the power of technology to connect produce to customers in search of quality food — growing incomes and spurring growth amid the COVID-19 pandemic.
"The site increases our members' profitability, provides a platform to market their products with technological tools, and reactivates the local economy." — Nelson Sagbay, legal representative for the Association Pamar Chacrin
Why is an online market beneficial?
Taking the exchange of produce online gives farmers access to a market otherwise out-of-reach due to pandemic restrictions, and it makes purchasing fresh food easy for consumers sequestered in their homes.
"The site increases our members' profitability, provides a platform to market their products with technological tools, and reactivates the local economy," said Nelson Sagbay, legal representative for the Association Pamar Chacrin, one of the site's four creators.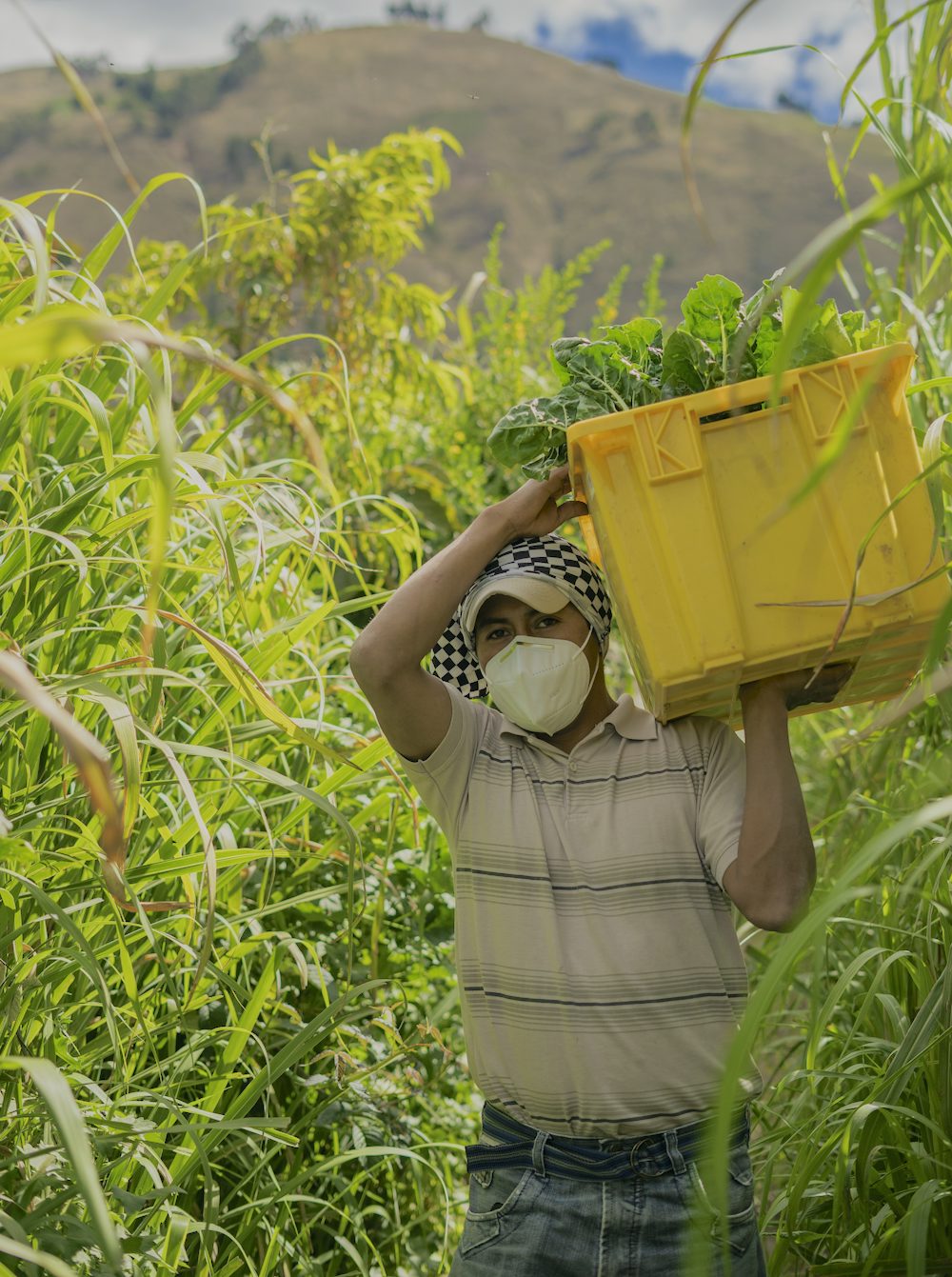 When the coronavirus forced residents indoors and shuttered most gathering spaces in Ecuador, concerns around food access and waning incomes bubbled to the surface. La Cosecha del Día represents another milestone for Heifer Ecuador and its Future of Food program, building on the program's previous success safely delivering food basket amid the pandemic.
"The pandemic revealed the environmental and equity issues with our food system," said Rosa Rodriguez, country director of Heifer Ecuador. "As an online store built and owned by farmers, La Cosecha del Día guarantees farmers a fair price for their agroecological crops, while providing consumers with fresh, safe food."
The Power of Cooperation
The site is run by four associations — The Agroecological Solidarity Economy Network (RESAK); The Association Pamar Chacrin; The Network of Producers of Guayabillas and The Association of Agroecological Producers — who represent farmers hailing from across Ecuador, including the northwest province of Pinchincha and the south-central province of Azuay.
"Working closely with the other associations allows us to share ideas for the site's improvement and adaptability," said Nelly Sagbay, member of Association Pamar Chacrin and the site's e-commerce manager. "Cooperation and collective action are key."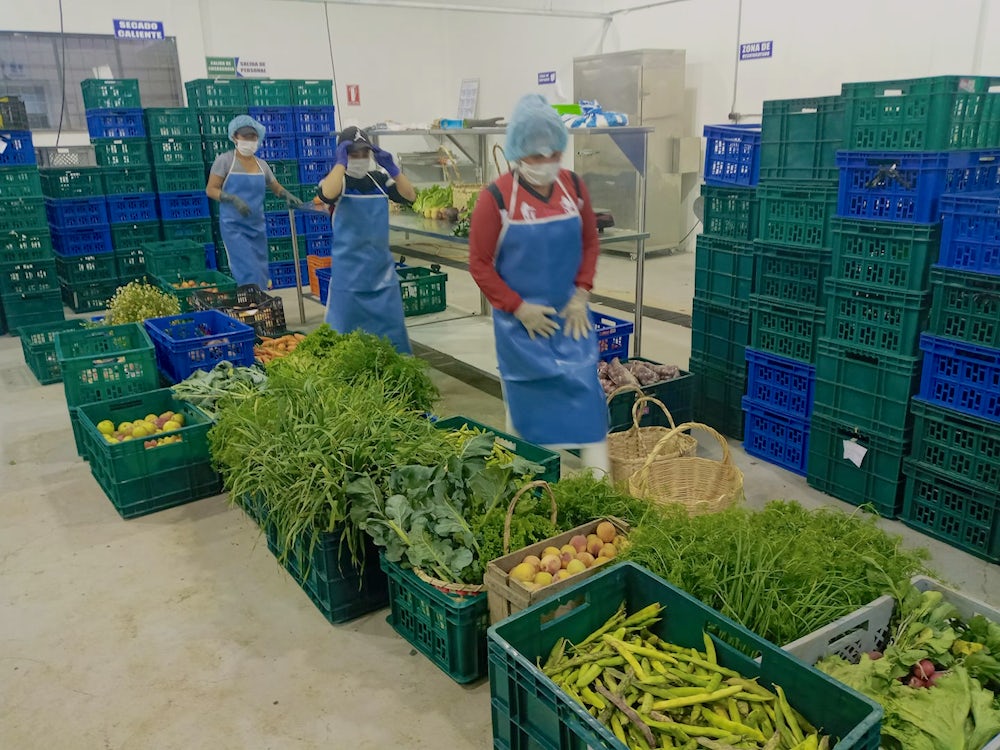 Product costs are the same as they normally are at market fairs, said Fernanda Vallejo, project manager for Heifer Ecuador's Future of Food program, and profits go to a common fund for each association before being reinvested.
"The associations work together so production can be combined when there is higher demand, and specific products produced by one association can complement what other associations do not produce," Vallejo said. The collaborative business model and constant communication between the site's owners lets them take advantage of market opportunities.
Building a Sustainable Food System
Transparency is built into the site itself, displaying information on each food's history and traceability. And placing an order takes five simple steps:
Register personal information
Fill the cart
Check the cart
Schedule a delivery
Confirm the order
With farmer interests at heart, the site was designed following standards that support sustainable food systems:
Quality: Food sold on the site is produced on farms practicing agroecology, balancing soil cycles and free from chemicals.
Environment: The distribution and consumption of local food reduces transport emissions.
Social Justice: Product prices are affordable for consumers and fair for farmers, allowing them to improve their incomes.
Data Security: The marketplace is a secure way to shop for food online with a credit card.
"The marketplace has all the potential to benefit farmers and consumers beyond the pandemic," added Rodriguez. Heifer Ecuador has ambitions to expand the virtual produce hub, currently in its start-up phase, to other cities across the country.
Supporting this achievement for Ecuador's farmer associations aligns with Heifer International's Values Based Holistic Community Development approach — transforming lives by using a community's collective strengths to overcome challenges.
To visit the online marketplace, navigate to lacosechadeldia.net