At Heifer International, we see repeatedly how powerful women become when they have the tools and resources to thrive. Receiving an animal gift is a good first step to economic sustainability, but it's women's leadership that's building up communities around the world. Why? Because successful women help not only themselves, but also their families and other people in their communities. The power of women and community is a global universal. We are thrilled today to introduce you to two groundbreaking community leaders as part of our Women's Empowerment Community Leader Series.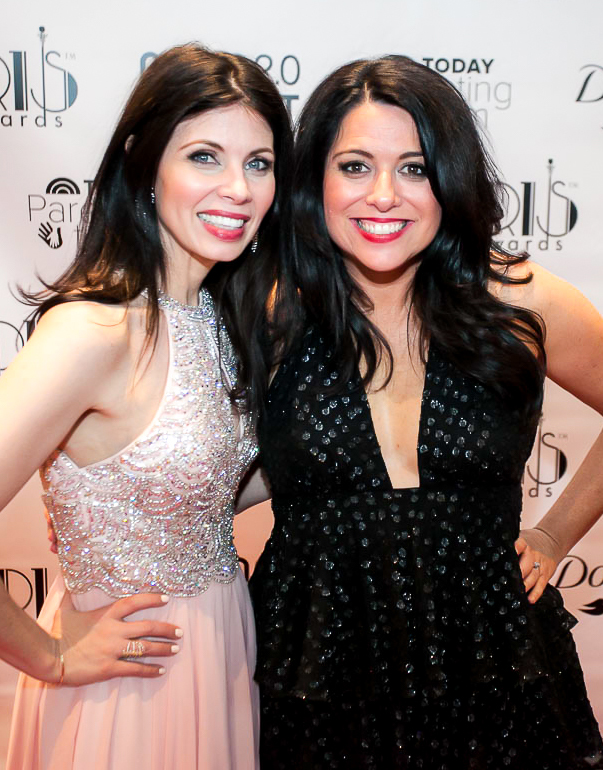 Laura Mayes and Carrie Pacini are the founders of Mom 2.0, a professional conference and community of digital creators spanning parenting, lifestyle, social change and more.
Laura Mayes is an Emmy-winning writer, successful entrepreneur and, in addition to her work on Mom 2.0, was a co-founder of Go Mighty, Camp Mighty, and Kirtsy–all platforms and events seeking to elevate the work of women. Over the last few years, Mayes has created, developed and produced a variety of events and programs for women in media including industry conferences, brand events, book and product launches, the curation of national art exhibits and nationwide programs to educate women about social media.
In addition to Carrie Pacini's work at Mom 2.0, she is a blogger and creative technologist. Pacini began her career managing the worldwide consumer and small/medium business (SMB) websites for Compaq/HP, then went on to helm Addy award-winning creative projects for a global clientele. In 2006, Carrie turned her focus to creating social media resources for moms and co-created the Operation Mom (OPMOM) project that transitioned to The Tasteful Life, focusing on the intersection of food, family and culture.

What was the pivotal moment that led you to create your community?
We saw a real movement happening as women found new ways to connect and tell their stories. It was all happening online, so the idea of connecting in person felt more like a calling, a movement. And actually our first event's theme really highlighted that. In 2009, "What You're Doing Matters" was an important affirmation that we are all in this together, and this in-person connection and community was an essential part of the businesses and movements these women were leading. Today, ten years later, thousands of creative, personal, professional and progressive stories are being told, produced and promoted.
Can you share an example of a woman in your community who has done something amazing?
There are so many amazing women in the Mom 2.0 Community that we've watched grow over the last decade. One in particular is Brenè Brown. She spoke at Mom 2.0 in Houston at our first annual conference on an afternoon publishing panel on how to self-publish. At that time, as a self-published author and research professor at the University of Houston, she said she wanted to "start a global conversation about shame resilience," and ten years later she has absolutely done that. She is now is the author of four #1 New York Times bestsellers – The Gifts of Imperfection, Daring Greatly, Rising Strong and Braving the Wilderness: The Quest for True Belonging and the Courage to Stand Alone. Brené's TED talk –The Power of Vulnerability – is one of the top five most viewed TED talks in the world with over 30 million views. She is still teaching and holds the Huffington Foundation-Brené Brown Endowed Chair at The Graduate College of Social Work. In addition to her research and writing, Brené is the Founder of BRAVE LEADERS INC – an organization that brings evidence-based courage building programs to teams, leaders, entrepreneurs, change makers and culture shifters. She is keynoting this year at the 2018 event. Her message and mission have been life-changing to so many people over the years, in how we all see each other and move through this world together. She has superpowers in terms of human insight, and channels it all so beautifully into her writing and speaking.
There's a sense that women can be competitive and singularly focused in their work; can you share a favorite example you have witnessed –inside or outside of your community – of the value of women rising together?
We have not experienced women as competitive or singularly focused on their work at all, in fact, just the opposite. In our experience, women are highly collaborative and amazingly connected multi-taskers. There are so many examples of this. A group of women, many from our community, helped in the formation and promotion of the Poverty Is Sexist campaign with the ONE Campaign. Many journalists, influencers and content creators went with ONE to different parts of affected areas in Africa and saw first-hand how wide the gender gap is for women living in extreme poverty. They worked together to get these stories out and spread the word that we won't end extreme poverty until we break down the barriers holding girls and women back. They worked together to lobby Congress on a number of bills and issues, put together a Summit in DC and to spread the word in traditional, mainstream, broadcast and social media.
Today the movement is already 9 million strong and it is creating real, tangible change with world leaders. Another is Listen To Your Mother, the original live-storytelling phenomenon that "Gave Motherhood A Microphone" that was founded by Ann Imig in 2010. The show became an instant sensation via creative online women, growing into a grassroots phenomenon spanning 50+ cities and 250 productions across North America, an acclaimed anthology from Putnam Books, a charitable giving movement which raised six figures in capital for nonprofit causes supporting women and families in need, plus a wide array of national media and press (NBC Nightly News, ABCNews.com, MSN.com) including hundreds of local media and online/print features, not to mention millions of social media impressions. Those are just two. We literally could list hundreds.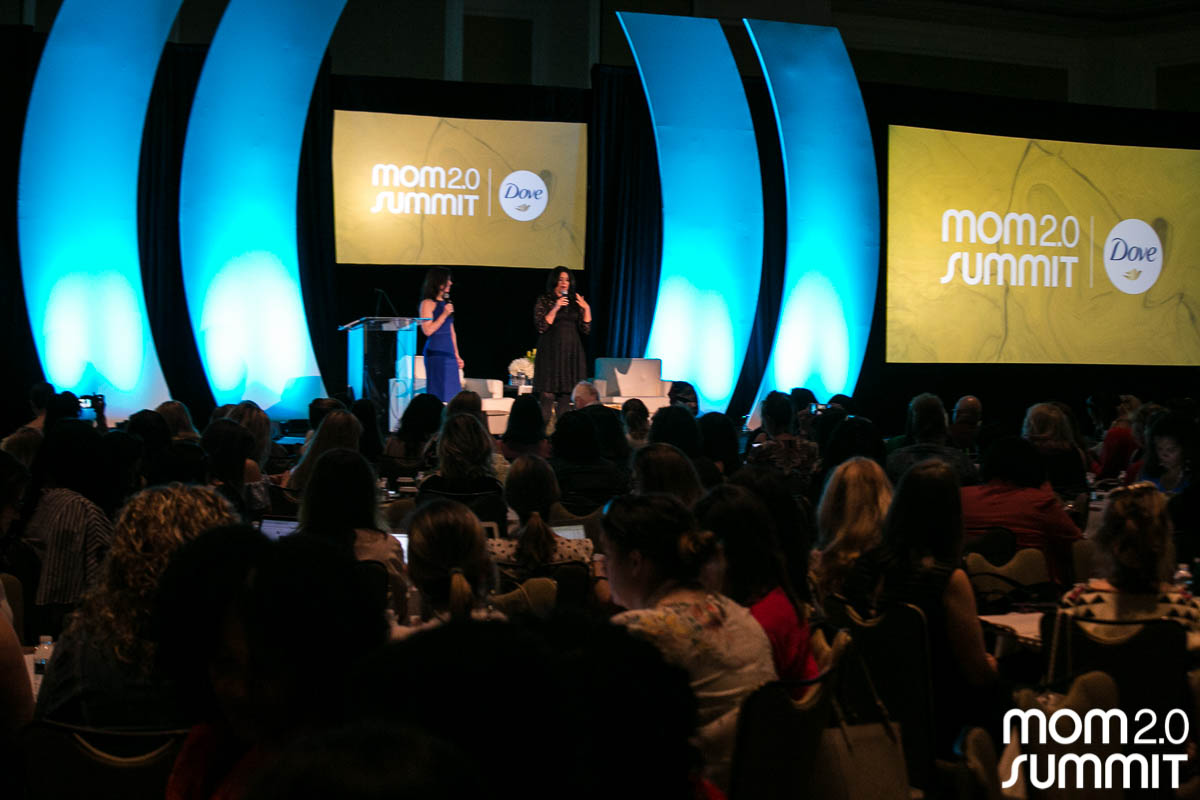 We would love to hear about a woman who has empowered you! Who is someone who said yes to you or encouraged you to do more/do better for others?
Carrie: There are so many women in our world today who I find encouraging. My list includes some well-known names in the public eye whom I've admired over the years, as well as women in my personal life from whom I've drawn lifeline inspiration and guidance. I am also an avid reader of historical non-fiction. I've found incredible inspiration from the women in history who carved out leadership roles, led movements and raised families in times where the odds were against them - things like societal, financial, religious and gender norms. When I look at the long history of women's roles from antiquity through today, I realize the sheer scope and scale of our journey and I feel that there is a sense of responsibility. That keeps me motivated to do more.
Laura: Jeanine Harvey has empowered and encouraged me from the day I met her. At the time, she was a Director at PBS, and she proactively offered to help (and delivered) to secure more female speakers with powerful, and sometimes unheard messages, and to get more diverse, strong and empowering women to a keynote microphone. Then, when she was at the ONE Campaign working on strategic partnerships, she helped put together the Girls and Women Advisory board, and led a number of Congressional visits and lobbying sessions, which was hugely eye opening and empowering for me. Now, she has joined with Isabel Kallman to start Feed Our Democracy, a movement dedicated to the notion that the backbone of any democracy is an active citizenry. Just this next week, I'm joining them to help high school students in Austin, Northern Virginia, Miami and Bend, Oregon throw four student-led poster making events with mayors and dignitaries, celebrities and media in preparation for those cities' March for Our Lives. Jeannine is a force who encourages me to move forward and reminds me that it takes real action to make real change.
A key way we help empower women is by providing resources and ongoing training to help them grow and then help others. What resources and types of training have best helped your community thrive?
Connecting in with a community that raises your level of awareness for personal and professional development helps everyone thrive. It's that constant current of support and shared knowledge that enables you to push through to your goals. Our annual Summit is created for exactly this. It is designed to be overflowing with networking resources, education and training sessions and opportunities to empower women to grow and to help others.
A big piece of Heifer's work in women's empowerment and social capital is gender equity –teaching women and men that shared decision making and leadership is a good thing –which can be challenging in patriarchal communities. What do you think is one of our society's key challenges to help women close the equity gap?
Carrie: I think a healthy understanding and mutual respect between women and men are the important building blocks to close the gender equality gap. It starts with education and respect for each other. This is essential to creating the working cultures and societal norms that support paths to workplace equality and leadership for women.
Laura: Resources. Education. Access to capital. There are 130 million girls without an education, one billion women without access to a bank account, 39,000 girls who became child brides today. There is nowhere on earth where women have the same opportunities as men, but the gender gap is wider for women living in poverty. We won't have gender equity until we break down the barriers holding girls and women back.
We believe that the women's empowerment journey is universal, even if details differ depending on where a woman lives. What do you see as a key universal –a thread that connects all women around the globe -– when it comes to women, leadership, and/or community?
This is a huge question and we'd be really interested in the research and data on this. The four tenets of Mom 2.0 are education, equality, esteem and empowerment. We have found in our community that these four are paramount to growth and that working to achieve these, and also working to help others achieve them, is the connective tissue that binds us all together. In the end, we'd love to learn more about what connects all women around the globe and this is a great topic to discuss further, but we have seen in our community that women are working to achieve education, equality, esteem and empowerment and that they consistently go out of their way to help other women achieve these things as well.
Which of Heifer's women's empowerment programs is your favorite? Why?
All of the programs are so wonderful but personally, we always love supporting organizations with a "where it is most needed" designation.