MATCHING GIFT ALERT
1 GIFT = 10X THE IMPACT
For a limited time, every $1 you give equals $10 to feed hungry children.
A group of generous donors is matching every donation to Heifer this month to make your gift help 10 times as many families move from poverty to prosperity!
Why Give Today?
Heifer International must raise $500,000 to meet the incredible need for families living in hunger and poverty in some of the poorest corners of the world.
Right now, families face rising costs and challenges with getting their goods to market

They are counting on us for life saving animals, training and tools so they can lift themselves out of hunger and poverty

We have NEVER had such a big match in our organization's history — and we really hope you take advantage of it
MATCHING GIFT ALERT
YOUR ENTIRE YEAR OF GIFTS WILL BE MATCHED!
Thanks to a group of generous donors, your donations will be matched for your entire first year, helping 2X as many families move from poverty to prosperity!
Donate now to have every monthly donation matched for a year – providing double the impact and even more help to those who need it most.
Why Give Monthly?
Monthly donations to Heifer support the international programs that need it most. Your monthly donation:
Provides sustaining support throughout the year to families in need

Helps us to plan ahead and respond to urgent needs

Creates lasting change for years to come

Will go even farther thanks to this limited time matching gift opportunity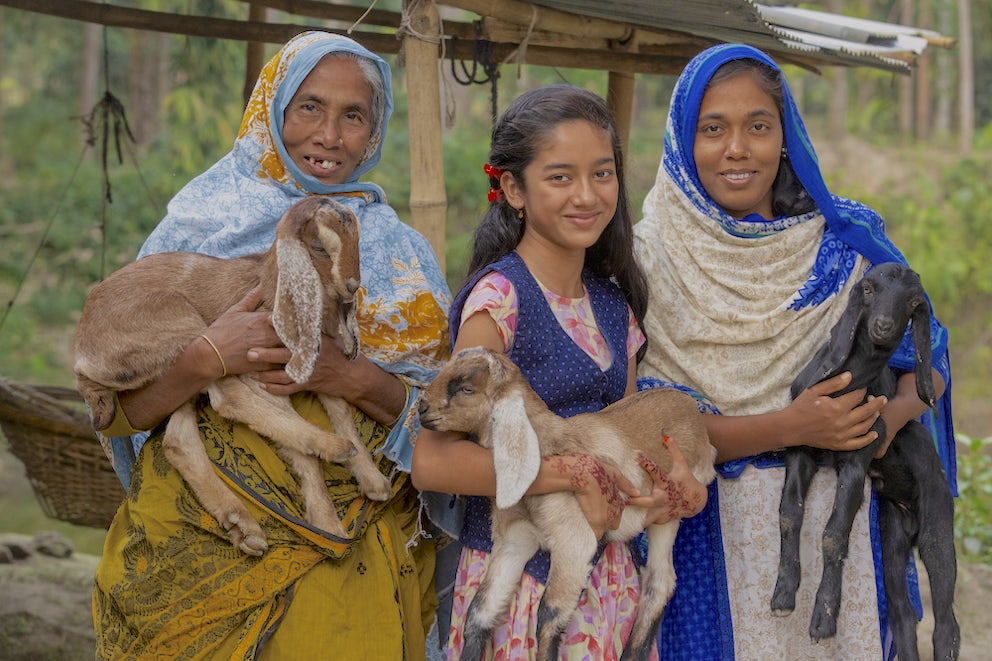 About Heifer International
Heifer International's mission is to end hunger and poverty while caring for the Earth. For over 75 years, Heifer has been working to empower impoverished families by providing them with the tools and resources they need to thrive.
Your donation will help us provide small-scale farmers and communities worldwide with livestock, training, and related services to create sustainable solutions to poverty and hunger.