World AIDS Day: 25th Anniversary
On the 25th anniversary of World AIDS Day, let's celebrate the fact that nearly 10 million people received AIDS treatment in 2012. And that the number of kids born with HIV has been halved since 2001. While this is great news, we are still far from the real global vision: zero new HIV infections and zero AIDS-related deaths.
A true end to the AIDS epidemic is a necessary step toward an end to global hunger and poverty. Poor health and poverty go hand-in-hand, and breaking the cycle of one is key to breaking the cycle of the other. Look at the median ages of the populations in countries hardest-hit by AIDS: South Africa, 25.5 years; Nigeria, 17.9 years; India, 26.7 years; Kenya, 18.9 years. These countries have such young populations (by comparison, the median age in the United States is 37.2 years) in large part due to the AIDS epidemic. Many of these young adults are the orphans of the millions who died of AIDS-related causes in the 1990s and 2000s. A productive generation was lost in many places, impacting not only family poverty, but also national economies. Farming skills that should have been passed down were lost.
Our work at Heifer plays several roles in the fight to end AIDS and mitigate the impact on those living with or affected by HIV/AIDS:
Animal-based foods provide protein and important micronutrients in the form of eggs, milk and meat, contributing to the healthy diet needed for those living with HIV/AIDS; a healthy diet helps the body maximally use antiretroviral therapy (ART)
Livestock also provide manure, which, combined with training in kitchen gardening, increases fruit and vegetable consumption
Income from the sale of surplus produce can help families afford ARTs and meet other medical needs
Our projects in high-risk areas include HIV/AIDS prevention as part of the training curriculum
Training in environmentally friendly agriculture has helped replace lost farming skills in hard-hit communities
Deepening community cohesion as part of our Values-Based Holistic Community Development approach promotes inclusion of and assistance to members living with HIV/AIDS and others affected by it.
As I said above, there is still a lot of work before we're living in a world without AIDS. You can learn a lot about the progress made, as well as the gaps that need filled, from our partner The ONE Campaign, who wants us to retire the phrase "AIDS in Africa." Check out their report on their website. You'll be amazed by the progress 16 African countries have made toward the "beginning of the end of AIDS." On January 5, join ONE's Global Health Policy Director Erin Hohlfelder for a Twitter chat on the results of the Global Fund replenishment, World AIDS Day and the AIDS Report.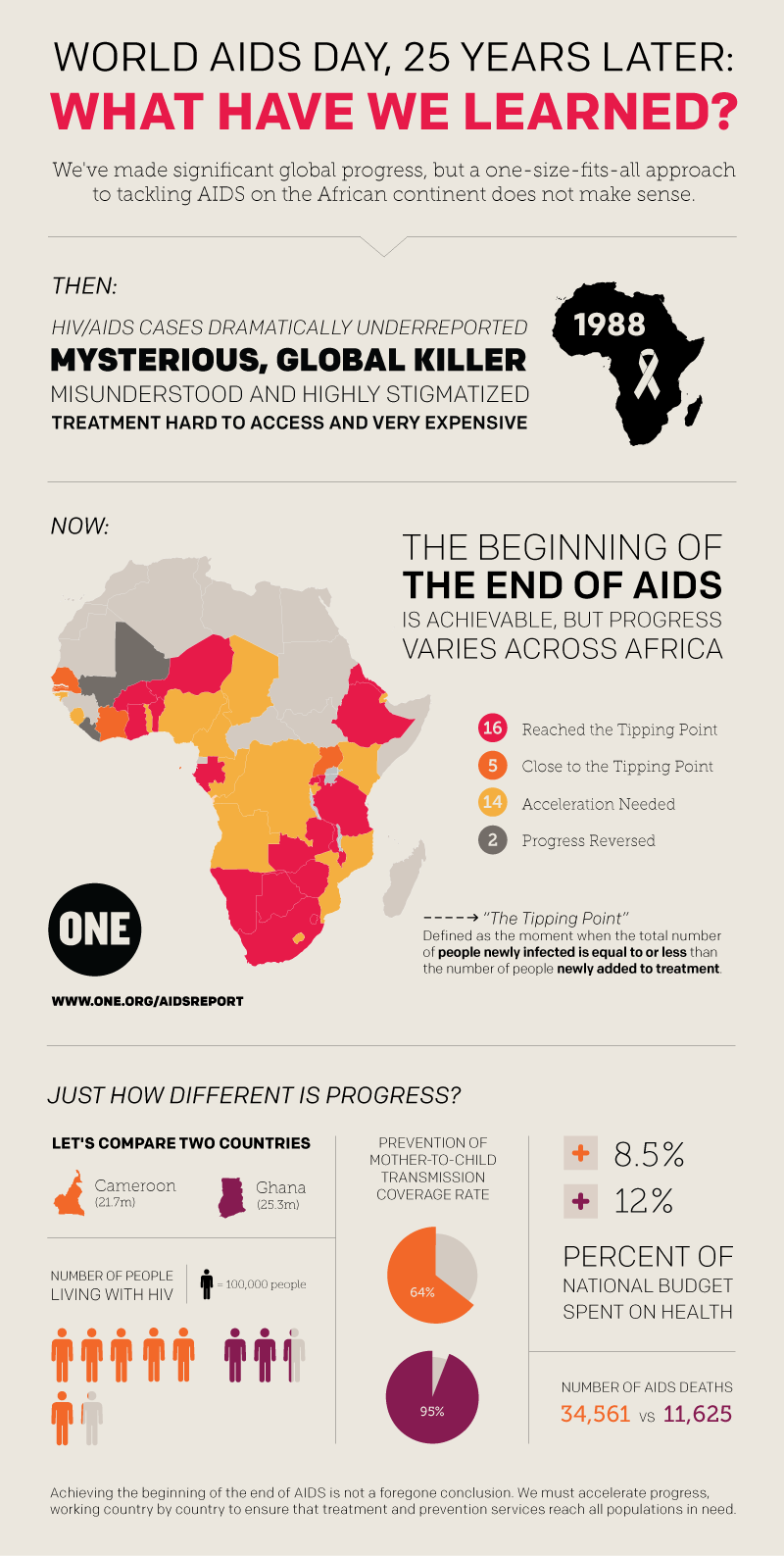 We have a responsibility to help those living with HIV/AIDS and to close the door on the epidemic once and for all.