Women & Girls
This Read to Feed Match is the Perfect Catch
We have great news to share with our Read to Feed teachers and students! We have a $50,000 matching gift challenge that will match every dollar raised by Read to Feed students and classrooms around the country. That means Read to Feed students can have TWICE the impact as we work together toward our vision of a world without hunger and poverty. Our goal is $50,000 and we know we can reach it.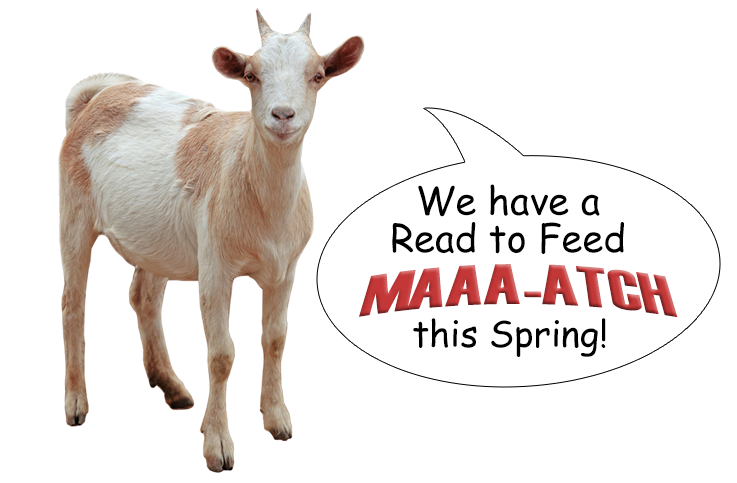 The funds will be matched until we reach the $50,000 goal or June 30, 2016, whichever comes first. Any funds received after the goal is met will continue to support the general mission of Heifer. If your students would like to join others across the country to work together for our goal, we encourage you to get started now! During our Spring 2015 Match we exceeded our goal by the end of May, and we hope to meet this goal quickly as well. The early bird gets the worm… or in this case, twice as many worms… or chickens, goats, alpacas or water buffalo!
Visit www.readtofeed.org to get more information about the matching gift, download lesson plans, leader's guides and other resources for your students. Educators can also request pencils, stickers, buttons, bookmarks and other items to keep your students motivated and working toward their goals!
To create a fundraising page, simply click on the green button that reads "Double Your Funds with Read to Feed" on www.readtofeed.org and then select 'Become a Fundraiser'. You'll also be able to create a personalized URL for your page that you can share with others or send emails directly from your page.
Over the next several weeks, we'll continue to share stories from teachers and students. We hope that you will celebrate their success with us later in the spring!