The New Year Brings Joy in Tibet
For Quzong, it is a long and difficult process to get help from Heifer, for there are a lot of needy families who need Heifer's help in Zhegu Village. As part of the first batch of recipients, Quzong is lucky to reap the best opportunity to improve her family's life.
Last December, Quzong received money to purchase two yaks from a neighboring village; the yaks are expected to be pregnant and deliver this year. It was on the 26th of the twelfth lunar month of the Tibetan calendar when we visited Quzong's home, and all the villagers were busy cleaning the yard or preparing food for the festival. This made Zhegu Village more lively than usual.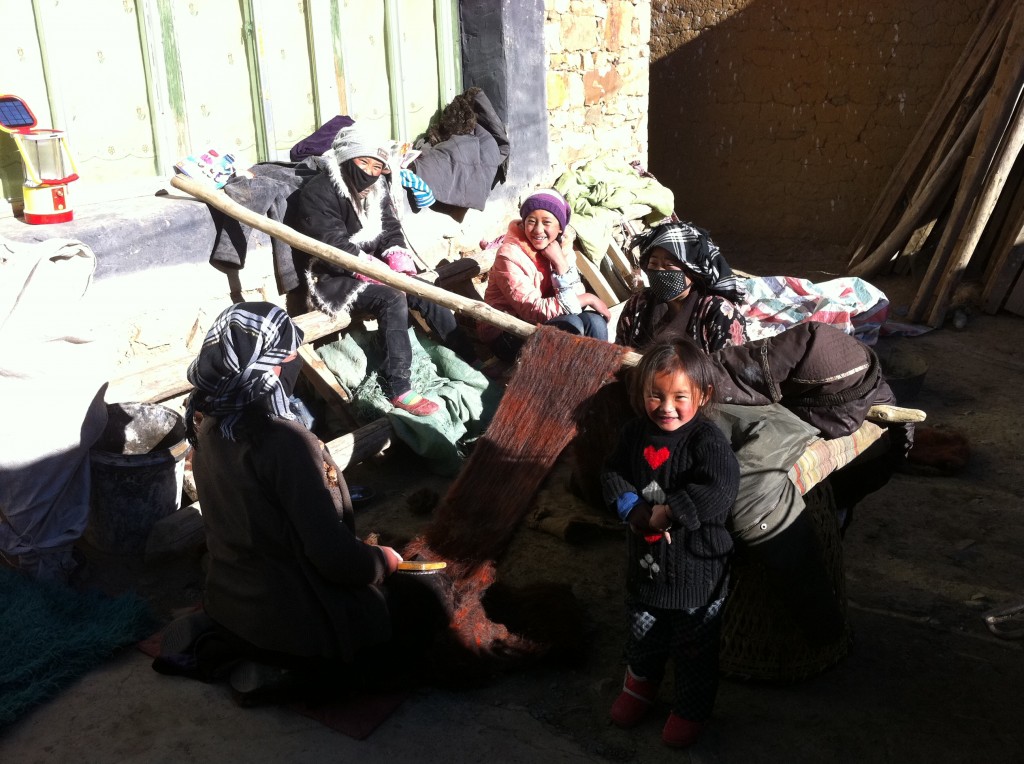 Quzong's two children were also at home for the winter vacation. She bought a set of cedar furniture, which is a symbol of a happy life, from Zedang Town several days ago. "Although I had wanted to buy it for a long time, I could not spend all income of last year to do that. I was not sure we can get money in the coming year, for our animal quality was poor so that some may die in spring or die off when suffered from snowstorm," Quzong said. "But I feel confident this year because the yaks we bought are good and I believe they could deliver the babies in the coming year. Therefore, I purchased this furniture as the greatest gift of this New Year!"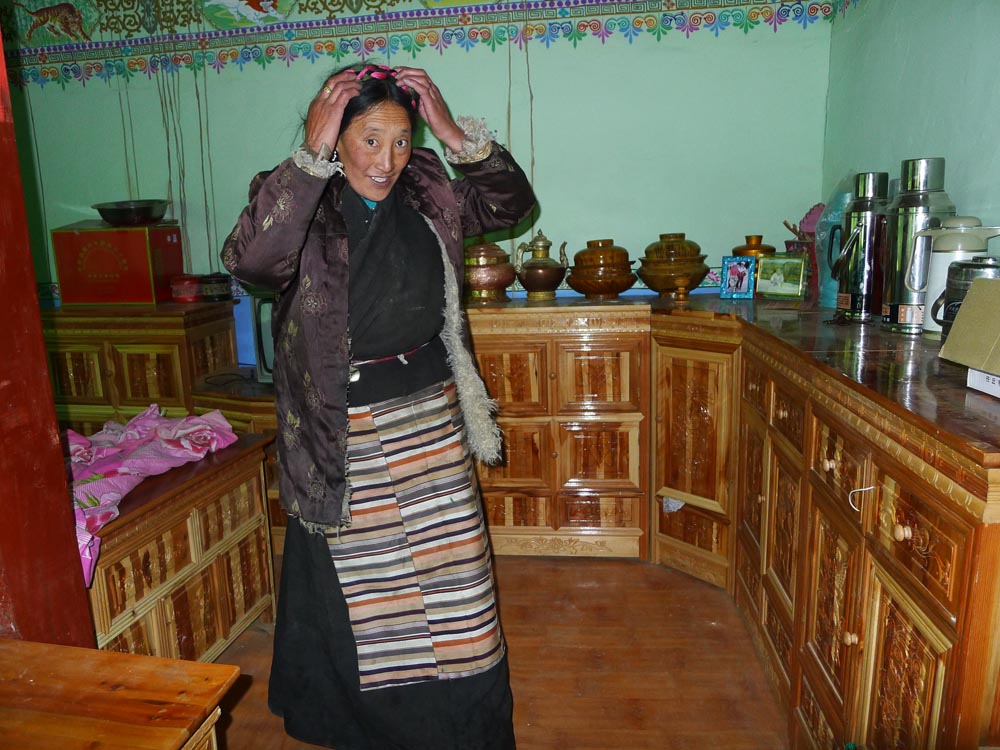 According to Tibetan custom, people treat each other in the village and visit house to house during the New Year period; hence people will feel proud if they bought something new this year. Because of this new set of furniture, Quzong's family is filled with joy and anticipation to this New Year of Tibetan the calendar.
It is really a special New Year for Quzong's family. We hope she can be better off in the future and wish them a happy New Year.
Editor's note: This post is part of a series that follows the progress of specific families, starting at the beginning of their work with Heifer. You can read the first post about Quzong and her family here.