Playing Hide and Seek with Your Food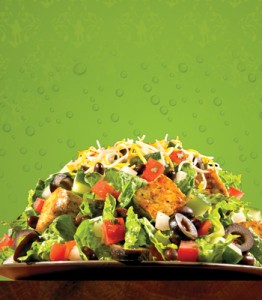 Is your neighborhood far from a proper supermarket and surrounded by inexpensive fast-food outlets with few healthy choices? If so, you may fall into the realm of what many characterize as a food desert.
A website from the U.S. Department of Agriculture shows areas that meet the description of such a desert, where low-income families have little or no access to healthy fresh food. The definition: Any census area where at least 20 percent of people are below the poverty line and 33 percent live more than a mile from a supermarket in urban areas and 10 miles from one in rural areas.
But that's not the whole story, according to an article in The Economist. "Critics note that focusing on supermarkets means that the USDA ignores tens of thousands of larger and smaller retailers, farmers' markets and roadside green grocers, many of which are excellent sources of fresh food. Together, they account for more than half of the country's trillion-dollar retail food market."
The article notes the difficulty in linking food deserts with dietary health. In fact, The Economist article says, both the USDA and the Institute of Medicine of the National Academies "agree that merely improving access to healthy food does not change consumer behavior.
"The unpalatable truth seems to be that some Americans simply do not care to eat a balanced diet, while others, increasingly, cannot afford to."
Though cooking and eating at home is often the best nutritional and economic choice, sometimes convenience wins out. For those out there seeking healthy food that might be hidden in some of those fast-food options, check out this fun website www.goodfoodnearyou.com. It shows you nutritional information from restaurants and/or delis or markets near your ZIP code. You can choose according to distance, lowest fat, lowest calories, lowest carbs or highest protein.
However, you can expect the mirage of healthy food to vanish before your eyes if you choose unwisely. In my area, options included eating half a grilled-cheese sandwich from Zaxby's (assuming I'd have to share or be wasteful); a garden salad without chicken, dressing or croutons from Burger King (boo!); or my favorite, a classic mild chicken wing (yep, just a wing), without skin or breading (so depressing).
Talk about hard choices. But there are also some happy discoveries to be found such as butternut squash with caramelized onions at Whole Foods Market and the Close Talker Streaker-Style Salad with tofu & black beans from Moe's Southwest Grill. (It's worth exploring just for the name alone!)
Happy hunting.