Every week we feature a fun and/or educational activity you can try at home or in the classroom. Tomorrow is the National Day of the Cowboy, and our mission began in the hands of cattlemen! After World War II, more than 7,000 seagoing cowboys and cowgirls helped us deliver livestock to families in need.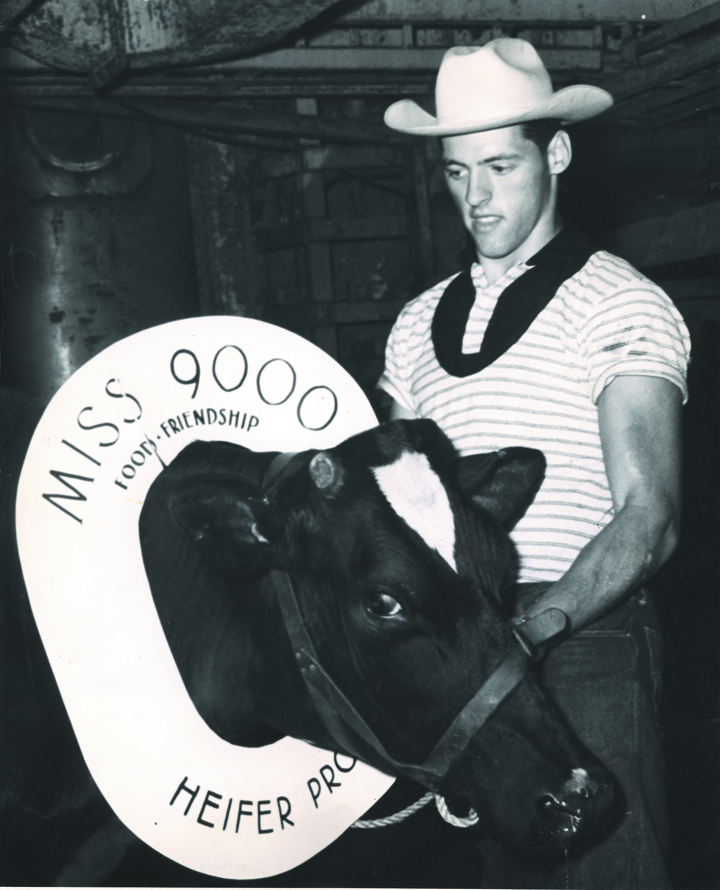 Richard Tobias, Akron, Ohio, cattle attendant and Miss 9000th, who was donated by Mr. and Mrs. Clayton Overly, of Bareville, PA. Richard and Miss 9,000th sailed September 6, from New York City with 58 other heifers bound for West Germany. Photo courtesy of Heifer International
What you need
Paper grocery bag

Scissors
Markers, crayons and colored pencils
Follow these steps
Cut the paper bag down the middle of one side and across the bottom.

Cut a neck hole on the bottom side of the paper bag.

Cut arm holes on each side.

Decorate! Color in cow spots, use scissors to make fridge on the edges or draw a star and become sheriff!
Attend a local rodeo
Visit a museum
Stay at a dude ranch
Join a cultural event