Every week we feature a fun and/or educational activity you can try at home or in the classroom. If you read the blog posted Wednesday about Food Waste, you may be wondering just how you can get started. This activity will help you keep track of the waste in your house, which is a good first step in tackling the problem. If you have kids, it is a great activity to get them involved with as well.
You can make your own chart and keep with columns for Food, Amount Thrown Out, How Disposed (compost, sink, trash). Optionally you can add Cost, Reused, How Reused, and anything else you may want to keep track of. You'll want to look at your chart each day or week, and go over it with family members to come up with ideas on how to reduce the amount of waste next time.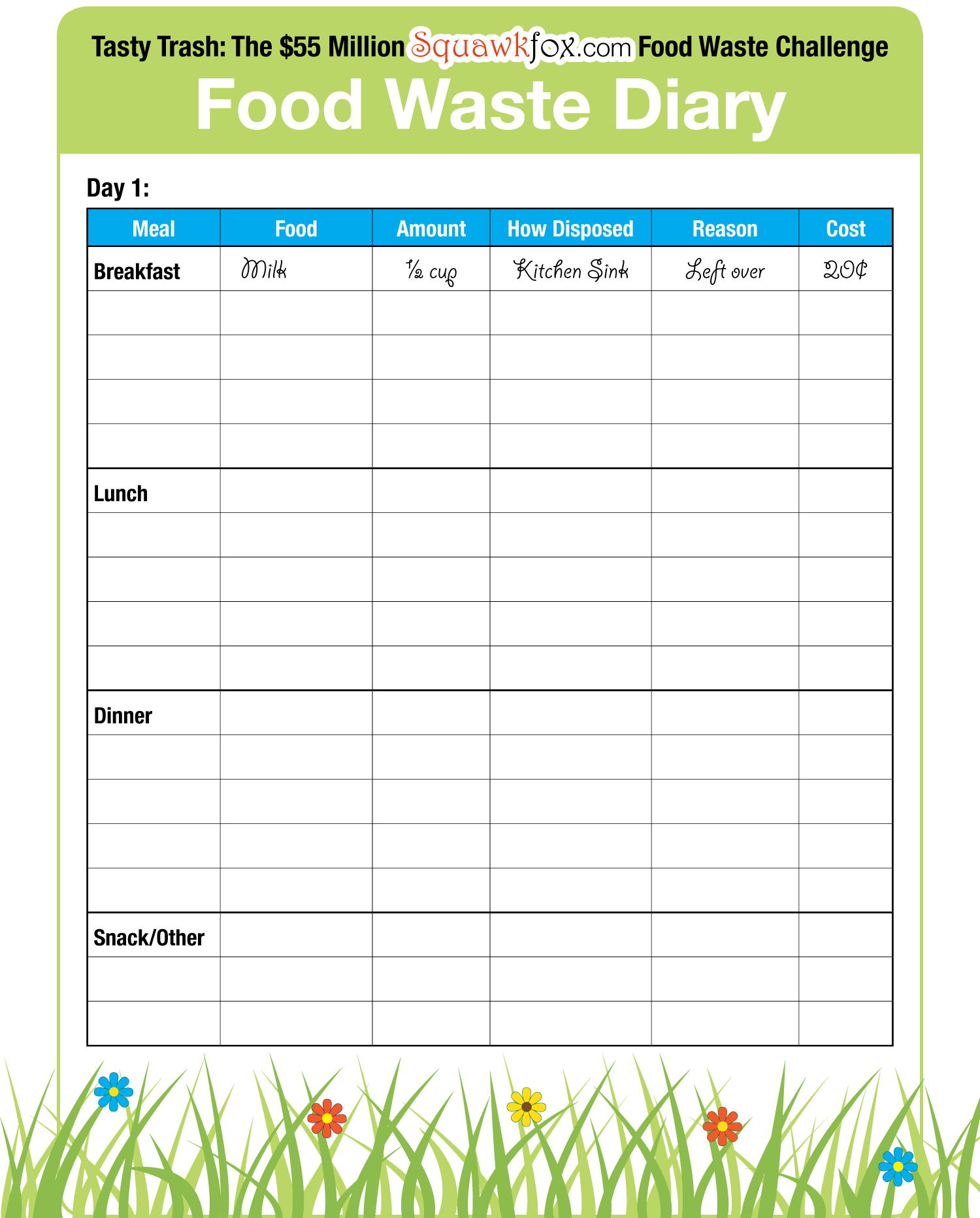 I found this chart online, and it looks pretty thorough. You can make your own or download this PDF and use it.
Or, you can download an app and keep track on your smart phone. Every time food is wasted you can record it along with the reason that led to its disposal. You can also note the price, take a picture or write a comment. You can look at the history view to help you understand and see what you have thrown away.
I'm going to try the app and the food chart, and I'll share my results with you in a few weeks.
Who wants to join me? Let us know in the comments!