International Volunteer Day 2012: Celebrate Volunteering!
Editor's note: Today is International Volunteer Day 2012. This year's theme is "Celebrate Volunteering!" Heifer International is supported by many volunteers, in both developed and developing countries. Today we will share accounts from some of those volunteers. The first is a testimony by Suzanne Awalt, a Heifer community volunteer in Rocklin, California.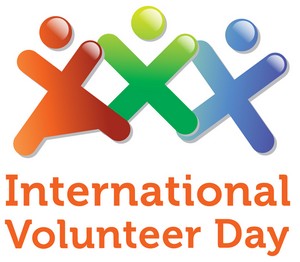 Being a Heifer volunteer enriches my life in many ways. I am a more conscientious global citizen and neighbor, a more savvy donor to any and all charitable organizations, a more sensitive Earth steward. I feel culturally and spiritually connected to other peoples of the world and more in-touch with my own role in living justly and sustainably. It is a joy and a privilege to be part of a significant socioeconomic movement that improves the lives of others. Likewise, it is brings me pleasure to be able to share with individuals and groups the efficacy of Heifer's long-tested method of empowering families and communities. I have learned a great deal and am able to interact on a regular basis with intelligent, passionate and engaged people who share a vision of a world where all citizens participate in the benefits of living on our beautiful planet. I am grateful each day for the presence of Heifer in my life.